24 Jun

How Good360 and Advance Auto Parts Support the Circular Economy While Training the Next Generation of Auto Repair Specialists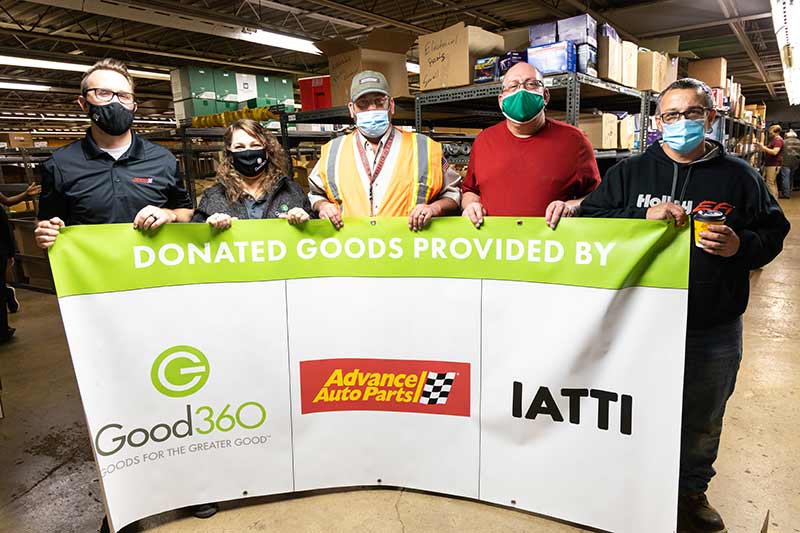 Automotive manufacturing is one of the most resource-intensive industries on earth, requiring large amounts of energy, water, and raw materials to produce each vehicle.
Fortunately, the largest automakers have been making big strides toward environmental sustainability. General Motors reports that 52 percent of its worldwide facilities are now landfill-free. Ford plans to cut landfill waste by 40 percent per vehicle. Toyota says 96 percent of the unregulated waste in its North American plants is reused or recycled.
Still, there's a lot more work to be done. For example, only 32 percent of the industry's supply chain contributes to the circular economy.
Since 2015, Good360 and Advance Auto Parts have been working in partnership to make this supply chain more sustainable while also supporting educational training for aspiring mechanics. Together through the company's Driving Hope program, we divert over a million pounds of excess car parts and supplies each year from landfills. 
These products are donated from Advance Auto Parts and Carquest-branded distribution centers nationwide. Good360 distributes them to 58 local nonprofits that provide training for student mechanics. Often, these soon-to-be professionals learn their trade by offering low-cost or free auto repairs to low-income communities. By keeping donations local, we also reduce transportation costs, fuel consumption and carbon emissions.
In 2020, the U.S. Chamber of Commerce Foundation recognized the Driving Hope program for its social and environmental impact, giving Advance Auto Parts the Citizens Award for Best Sustainability Program. 
At the start of this year, we launched an innovative new program with the Indiana Association of Transportation Technology Instructors (IATTI) cooperative. We are now distributing donated auto parts to 16 of their member auto-tech schools, as well as one local community nonprofit. These schools have all joined the Good360 nonprofit network.
So far, the program has received 76 pallets of donations from Advance Auto Parts, including car parts, accessories, tools, and liquids. Every quarter, more than 1,200 students, faculty members and community members are served through this program. 
IATTI coordinates with Good360 to decide how best to distribute these goods and holds a monthly donation event for the schools to come and choose their products. In this way, we avoid sending too much product to any single community center or school that can't make good use of them.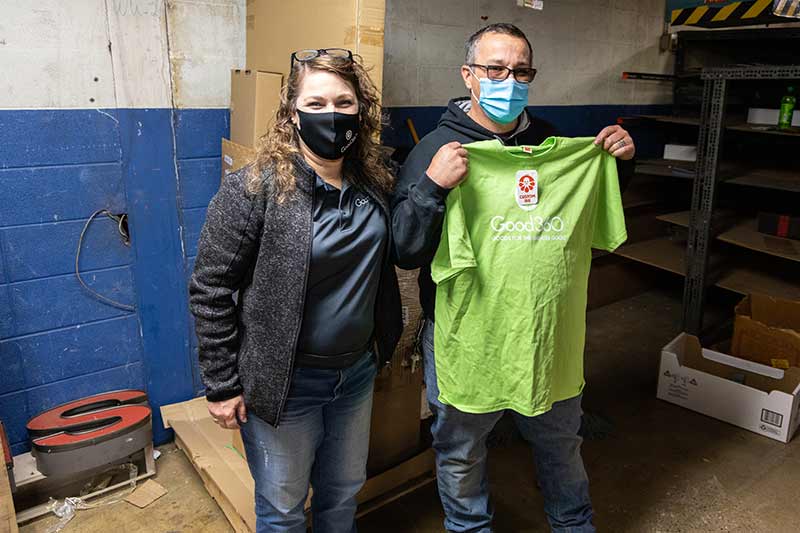 Along with Advance Auto Parts, other Good360 partners are helping to make this program successful. Schneider, the transportation logistics, brokerage carrier and CDL school wanted to give back to their community and assist with the logistics in this program. Schneider is providing the transportation from the DC to IATTI's warehouse space. They empower their senior-level CDL students in the process by allowing them to help with the pick-ups. Their help in this program is not only providing much needed logistics for the program but is also teacher their students needed skills at the same time. The IATTI operates out of a warehouse space donated by Ed Martin Honda in Indianapolis.
We have received enormously positive feedback from faculty and students.
"This product helps me to transform the lessons I give in my classroom that wouldn't otherwise be possible with the resources I have," said one automotive repair instructor.
Another instructor said: "I love being a part of this program. [It] helps to improve the impact I can have on these students."
Given the success of this program, Good360 is looking to replicate it with four other automotive training cooperatives in Wisconsin, Maine, Connecticut and Indiana.
All of these donations smartly routed to trade schools allows Advance Auto Parts and Good360 to contribute to the circular economy, helping to mitigate the auto industry's environmental impact as well as training the next generation of auto repair professionals.