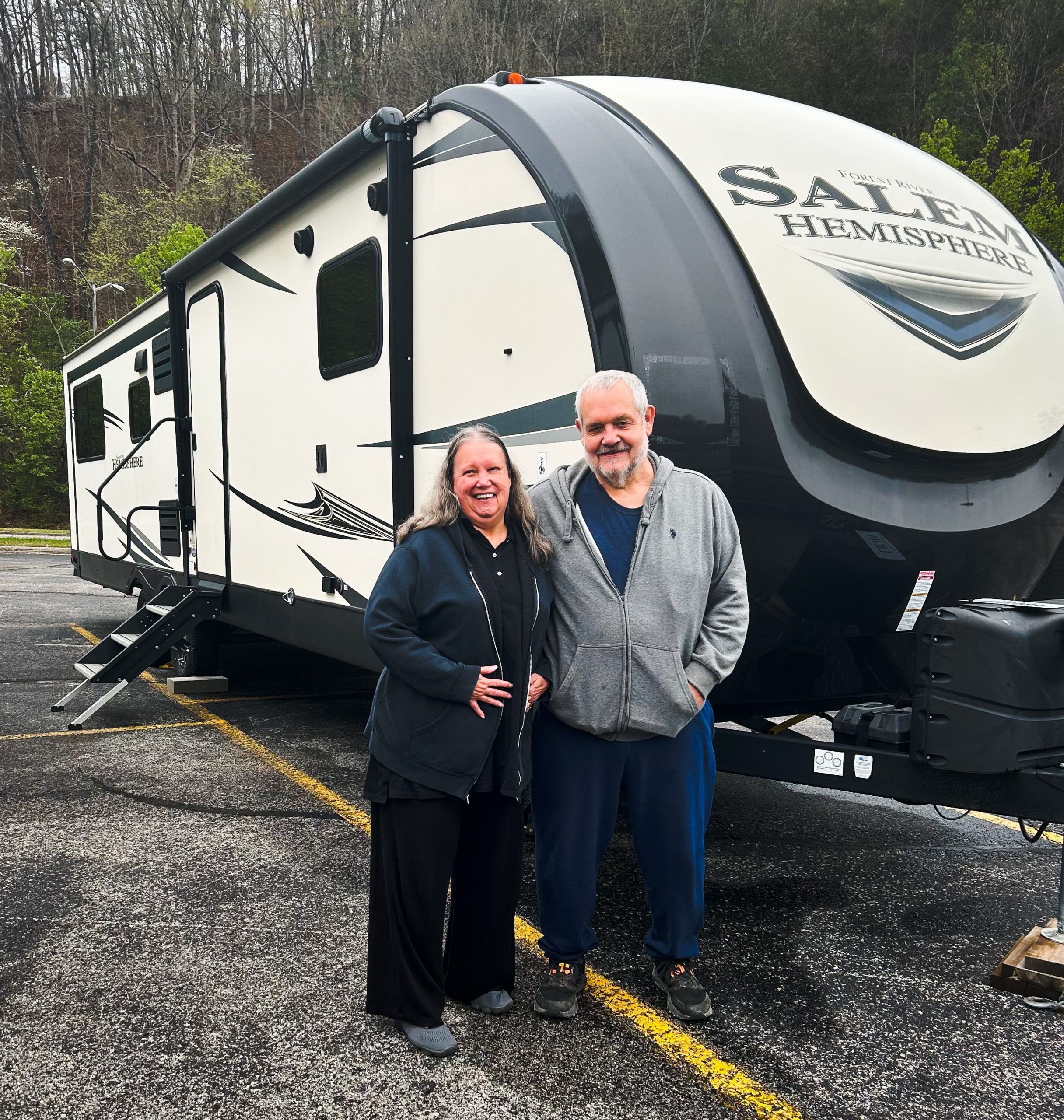 09 Jun

Good360 and Dow Collaborate to Help Those Impacted by Disaster Return Home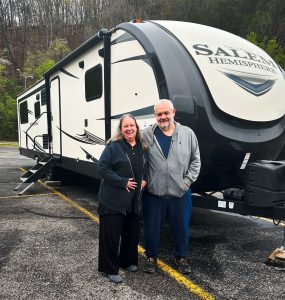 June 8, 2023, Alexandria, VA—Good360, the global leader in product philanthropy and purposeful giving, announced today that longtime corporate partner Dow has provided eight RV trailers to help support long-term disaster recovery and the post-disaster housing shortage in Mayfield, KY, following devastation caused by an EF4 tornado in December 2021. This donation, the most recent from the five-year partnership between Good360 and Dow, brings the total number to 130 lightly used trailers, sustainably donated to support disaster-impacted regions throughout the country.
Disaster recovery takes a physical, financial, and mental toll on survivors and communities. As a highly needed and rarely received donation, these trailers support a typically unmet housing gap. They also serve as a catalyst to help speed up the recovery process while providing a sense of well-being for survivors rebuilding their lives.
Ashley, a resident of Mayfield-Graves County who lost her home and received a trailer from Dow, said, "I am very thankful for a place to stay while waiting on permanent housing."
Another trailer recipient is Ms. Kay, who was so thankful for the help she received that she was compelled to give back by volunteering with C.A.M.P Graves. Ms. Kay said, "From working in the office, seeing residents living in campers has helped in so many ways. They have more confidence in themselves, stability, and hope. It is a great feeling watching them get permanent housing."
Through Good360's relationships with disaster-related nonprofit partners, the trailers are being used for survivor transitional housing, long-term volunteer housing, and office space for temporary operations. Good360, along with their corporate donors and nonprofit partners, is committed to a survivor-centric approach that supports disaster-impacted communities throughout the recovery journey, which often lasts for years beyond the initial wave of post-disaster media attention.
"With both the frequency and intensity of natural disasters on the rise around the globe, there's an urgent need for a comprehensive, long-term approach to community recovery, and the speed at which it happens," said Romaine Seguin, CEO, Good360. "We are so thankful to Dow for truly embracing Good360's long-term approach and for helping us strive to get the right goods to the right people at the right time during all phases of disaster."
For this latest donation, Good360 placed the trailers with nonprofit partner The Mayfield Graves County Long Term Recovery Group (LTRG). The organization addresses community needs in response to damage sustained from natural disasters by providing coordinated management of long-term recovery efforts. Mayfield-Graves LTRG, which also received 12 trailers in 2022, will utilize this second donation for survivor homes after the temporary government housing program ends in June.
"Disaster is personal, and recovery is often long and grueling for so many individuals and communities. These trailers, initially purchased to provide temporary housing for our employees displaced by hurricanes that impacted the Gulf Coast, have the potential to impact more lives," said Fernando Signorini, vice president, U.S. Gulf Coast Operations and Dow's Texas Operations site director. "We have found an incredible and trusted partner in Good360, who is able to repurpose and extend the life of these trailers to help many more return home faster and stronger."
Good360's deep experience responding to disasters is a major component of the organization's 40-year history. In 2022 alone, Good360 also maintained a significant footprint in the disaster recovery space, distributing more than $115 million in critically needed products to support people affected by two dozen disasters. The organization responded to disasters in six countries and 33 states, impacting nearly a million lives. Key efforts internationally include earthquake relief in Türkiye and support for Ukrainian refugees. In the United States, Good360's disaster recovery team is working with their nonprofit partners on the ground to help with flood relief in California, Kentucky, and Mississippi, as well as recovery efforts related to Hurricanes Ian and Fiona.
About Dow  
Dow (NYSE: DOW) combines global breadth; asset integration and scale; focused innovation and materials science expertise; leading business positions; and environmental, social and governance leadership to achieve profitable growth and help deliver a sustainable future. The Company's ambition is to become the most innovative, customer centric, inclusive and sustainable materials science company in the world. Dow's portfolio of plastics, industrial intermediates, coatings and silicones businesses delivers a broad range of differentiated, science-based products and solutions for its customers in high-growth market segments, such as packaging, infrastructure, mobility and consumer applications. Dow operates manufacturing sites in 31 countries and employs approximately 37,800 people. Dow delivered sales of approximately $57 billion in 2022. References to Dow or the Company mean Dow Inc. and its subsidiaries. For more information, please visit www.dow.com or follow @DowNewsroom on Twitter.
About Good360
Good360's mission is to close the need gap by partnering with socially responsible companies to source highly needed donated goods and distribute them through its diverse network of more than 100,000 vetted nonprofits. In doing so, Good360 opens opportunities for those in need, for the nonprofits that support them, and for companies that donate the goods, all while keeping usable items out of landfills. Good360 has distributed more than $14 billion in donated goods thanks to corporate donors such as Advance Auto Parts, Amazon, American Eagle Outfitters, CVS Health, Gap Inc., Levi Strauss & Company, Mattel, Tempur Sealy International, and UPS. Good360 is a registered 501(c)(3) organization. Learn more at https://www.good360.org.