15 Nov

Fruit of the Loom, Inc. Donates 154,000 Apparel Items to Support Good360's Humanitarian Efforts Domestically and Abroad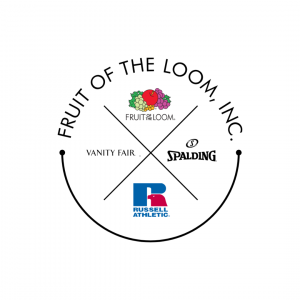 November 15, 2023, Alexandria, VA — Good360, the global leader in product philanthropy and purposeful giving, today announced that corporate partner Fruit of the Loom, Inc. has donated nearly 154,000 items, including a recent donation of 40,000 goods for Ethiopia, since their partnership with Good360 began in June of 2022. The donation is comprised of a variety of Fruit of the Loom, Inc. apparel items, including fleece outerwear, underwear, and athletic wear for men, women, and children.
In the last 16 months, the collaboration between Good360 and Fruit of the Loom, Inc. has supported disaster and humanitarian relief efforts around the globe, including in Ukraine, Niger, and South Sudan. Stateside, Fruit of the Loom, Inc. product was distributed in the Midwest in response to tornado activity. Since the partnership began, Fruit of the Loom, Inc. and Good360 have impacted more than 50,000 lives.
"We are proud to team up with Good360 to deliver these much-needed items to people in their time of need," said JacLyn Ashby, who leads Fruit of the Loom, Inc.'s global giving program, Threads of Change. "Through our Threads of Change donations and our partners at Good360, we can continue to make a difference in the lives of people around the world."
Good360 is working with USA for UNHCR to distribute the products in Ethiopia. The collaboration between Good360 and USA for UNHCR began in May of 2020, and since that time, the program has impacted nearly 3.5 million lives, processed donations from more than two dozen retailers, shipped 12 million items to 10 countries in Africa and Eastern Europe, and implemented a variety of improvements to increase efficiency, quality, and effectiveness.
"Good360 is thankful for corporate donors like Fruit of the Loom, Inc. for their dedication to improving the lives of refugees, and for our partnership with USA for UNHCR for expanding our global impact and distributing these items to people in critical need." said Romaine Seguin, CEO of Good360. "We are proud to be in a position to convene partners from both the private and nonprofit sectors in order to help close the need gap for millions of individuals each year."
About Good360
Now in its 40th year, Good360's mission is to close the need gap by partnering with socially responsible companies to source highly needed donated goods and distribute them through its diverse network of more than 100,000 vetted nonprofits. In doing so, Good360 opens opportunity for those in need, for the nonprofits that support them, and for companies that donate the goods, all while keeping usable items out of landfills. Good360 has distributed more than $15 billion in donated goods thanks to corporate donors such as Advance Auto Parts, Amazon, American Eagle Outfitters, CVS Health, Gap Inc., Levi Strauss & Company, Mattel, Tempur Sealy International, and UPS. Good360 is a registered 501(c)(3) organization. Learn more at https://www.good360.org.
About Fruit of the Loom
Fruit of the Loom, Inc. is an international leader in the design, manufacture and marketing of family apparel, intimates, athletic apparel, and sporting equipment. The company has a portfolio of iconic brands, including heritage brands with over a century of influence, such as Fruit of the Loom®, Russell Athletic®, Jerzees®, Spalding®, and Vanity Fair®. Fruit of the Loom, Inc. is a global holding company headquartered in Bowling Green, Kentucky. For more information on Fruit of the Loom, Inc., please visit FOTLinc.com.