20 Jul

Floor & Decor Donations Make an Impact in Tennessee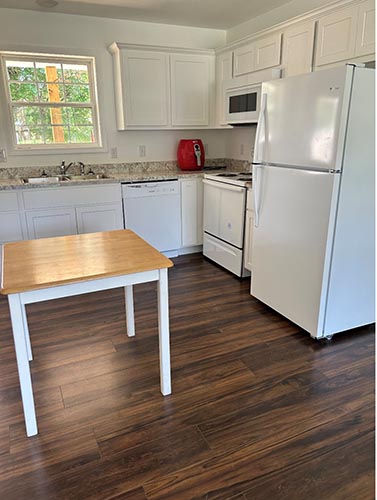 High Socks for Hope is a nonprofit started by MLB relief pitcher David Robertson and his wife Erin that strives to create long-term relief for natural disaster victims and homeless veterans. Their ultimate goal is to bring people home by providing them with the necessary tools to reestablish their lives.
Through their partnership with Good360, High Socks for Hope received flooring from Floor and Decor that went to natural disaster survivors in Waverly, TN, a town that was severely impacted by historic flash flooding in August 2021. Thanks to the donation from Floor and Decor, more than a dozen families received help rebuilding their homes.
For one elderly couple who was forced to wait for help in their attic during the storm, floodwaters ripped their house from its foundation and hit a tree. The home was destroyed, which was a devastating loss. For nearly two years, they lived with their son as their new home was being built by Appalachia Service Project. Now, with move-in day just around the corner, the couple is excited to make their new house a home.