09 Jan

Lowe's Contributions Provide Relief for Disaster Survivors

New Life Missions LLC
Loranger, LA
Lives Impacted: 100 +
New Life Missions LLC is a Good360 nonprofit disaster recovery partner located in Loranger, Louisiana. The organization assists disaster survivors in the Louisiana Gulf area by getting them the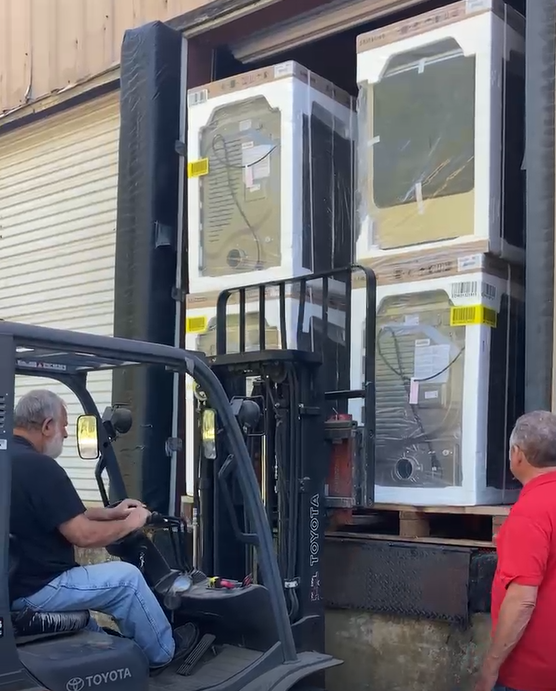 supplies and materials they need to rebuild their lives. Damage caused by Hurricane Ida caused devastation along the Louisiana coastline, leaving residents with ruined property and safety concerns. Given the large span of this disaster, it was challenging for communities to keep up with the significant number of resources necessary to get back to normal. Thanks to home insulation and gas dryers provided by Lowe's, a Good360 corporate partner, residents hit hardest by the hurricane can continue their rebuilding process, which may have been stalled without access to the insulation.
Insulation post-Hurricane Ida has been a challenging product to find for Louisiana residents, especially in the southern parishes hardest hit by the hurricane. New Life Missions Director, Duncan Freche, described an interaction with a man who drove over an hour and a half to gather bundles of insulation and how necessary this item is to the community. Duncan and the New Life Missions team also received gas dryers from Lowes, which they distributed to families who drove as far as two hours to pick up the appliance. Donation recipients were very thankful for the goods they received.
Lowe's commitment to providing disaster survivors with new and quality goods allows households to alleviate some of the stress and costs of rebuilding life after a hurricane's devastation. Now, community members in Louisiana can utilize industry-standard products in their homes.