06 Apr

Amazon Donations Help Furnish Homes for Disaster Survivors

180 Disaster Relief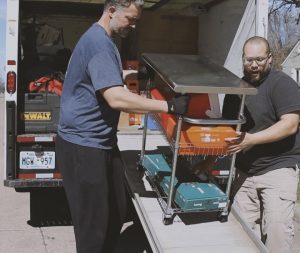 180 Disaster Relief is a Good360 Community Redistribution Partner whose mission is to offer emergency aid worldwide and respond to disasters as they occur. The nonprofit provides resources like food, shelter, supplies, medical support, and more to support communities impacted by natural disasters. After receiving assorted housewares donated by Amazon and the Amazon FBA Donations Program, 180 Disaster Relief hosted a distribution event that served people in need.
"Our goal at 180 Disaster Relief is to help families turn a negative circumstance around 180 degrees into a positive and hopeful resolution," said Angela Henshaw, Director of Operations at 180 Disaster Relief. "We strive to serve each family in need with love and support, and we do that with our distribution events. The donation we received provided families with living room furnishings, bedding, small kitchen appliances, and dishes. It also helped to provide dignity to our community members who have lost most of their belongings due to a disaster."
One woman, *Raven, experienced a total loss at the hands of Hurricane Ian in St. James City, FL, forcing her to relocate to Tulsa to be closer to her brother. Team members at 180 Disaster Relief learned of Raven's situation and provided her with assorted items supplied by Amazon to help her get better acclimated to her new home.
"Raven lost everything during the hurricane and had to start completely from scratch," said Angela. "Thanks to Good360 and Amazon, 180 Disaster Relief was able to fully furnish her small apartment. She received goods to help her settle into her new space and rebuild her life."
Thanks to Amazon's contribution, disaster survivors like Raven can now access household goods that will improve their comfort. Now, Raven can focus on finding opportunities in a new city without the cost of furnishing a new apartment.
*Name changed for privacy