06 Feb

Amazon Donations Help a Community Recover After Disaster

Daughters of Destiny, Inc

Daughters of Destiny is a Good360 nonprofit partner located in Chicago, Illinois, whose mission is to provide women in their community with resources such as counseling, childcare, giveaway events, and more. At a recent Fire Victims Giveaway event, team members and volunteers at Daughters of Destiny provided families with new household items after a devastating fire displaced more than 150 households.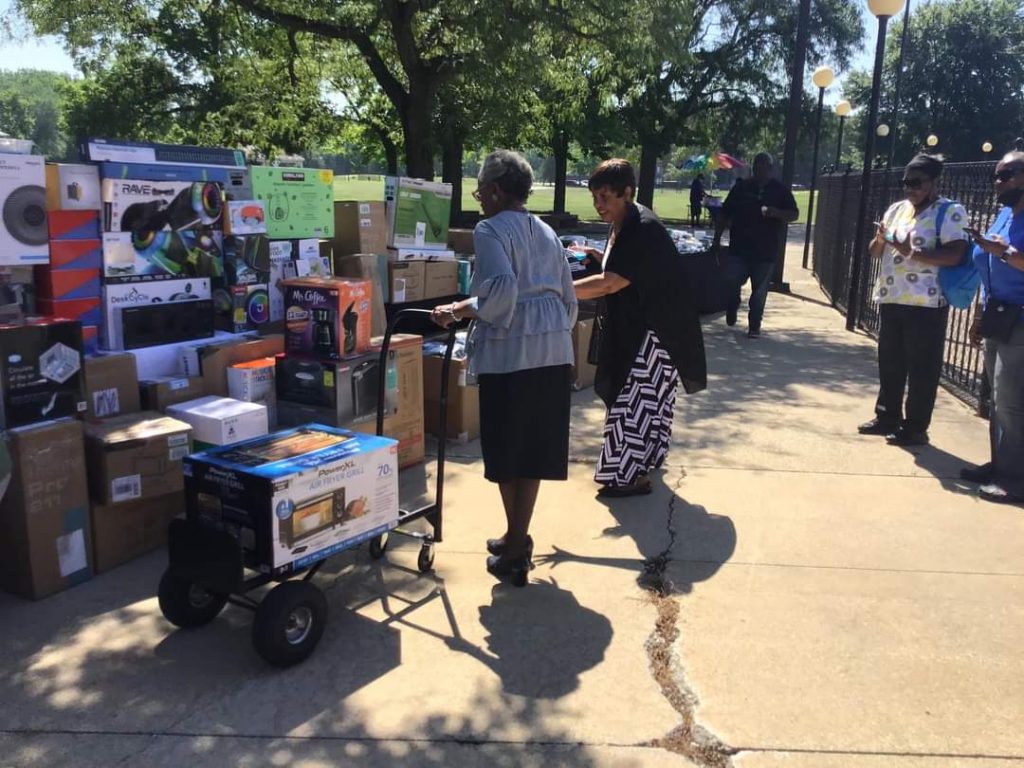 Thanks to a contribution from Good360 corporate partner, the Amazon FBA Donations Program, the impacted families received various home goods such as new linens, silverware, small appliances, diapers, and clothing to help replace some of their belongings destroyed in the fire.
"The families were extremely grateful to receive brand-new goods that they desperately needed, especially during such a challenging time," said Dr. Bridget Outlaw, Founder of Daughters of Destiny. "I look forward to continuing this partnership with Good360 and the Amazon FBA Donations Program to better serve the people of Chicago."
As families begin to look for permanent housing and replace what they lost in the fire, they can feel assured that they don't have to worry about the cost of household appliances, bedding, and kitchenware and can focus on recovering physically and emotionally.