29 Jun

Corporate Volunteerism Is More Important Than Ever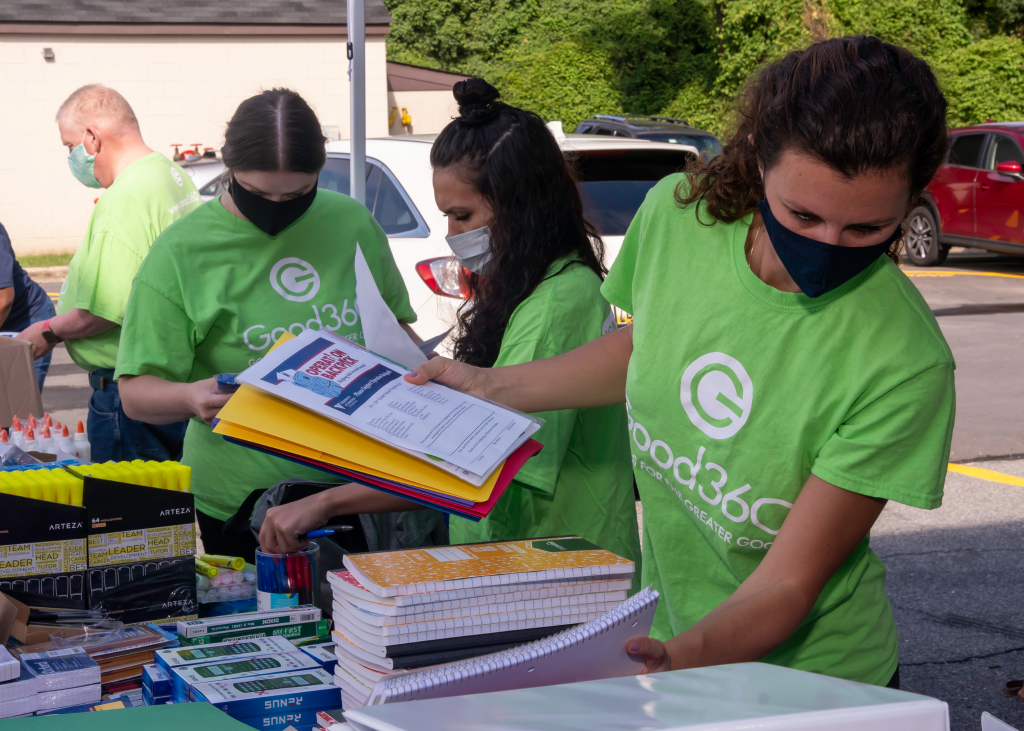 For years, companies have relied on corporate volunteerism to build culture, engage employees, and support philanthropic efforts.
Then came the pandemic, which upended virtually every aspect of our daily lives, including the way we work—and the way we volunteered at work. Almost overnight, large group gatherings disappeared. Two in three volunteers cut back or stopped their activities altogether, according to a report by Fidelity Charitable.
But here's the interesting thing: COVID didn't change the way people feel about volunteering. Up to 95% of volunteers said they would maintain their current level of involvement or actually do more following the pandemic.
If anything, the pandemic has made it even more critical for companies to keep employees engaged and connected. Many are still out of the office, working remotely, and may be feeling isolated from their peers. 
While some companies are beginning to pull workers back into the office, others are embracing the WFH culture. Good360 partner Airbnb, for example, recently announced that its entire workforce will now have the option to live and work anywhere.
"The world is becoming more flexible about where people can work," said Airbnb CEO Brian Chesky.
As the nature of work shifts, we believe corporate volunteerism will become more important as a way to keep employees connected to each other and to the company's mission.
Here are some key strategies for making the most of your volunteer programs in a post-pandemic world:
Take advantage of in-person events
With mask mandates and social distancing rules loosening up around the country, people are eager to return to a sense of normalcy. In-person events are coming back, and your employees are probably jumping at the bit to see each other. Leverage this momentum by making your volunteering events feel especially social. For example, you might consider having food and drink at the event, or give out prizes for participation. Make it fun and festive.
Lean into culture building
With many workplaces going remote or adopting a hybrid model, maintaining company culture has become more important than ever.
"Being together to connect and collaborate has always been an essential part of our culture, and we're doubling down on that," said Airbnb's Chesky in his letter announcing the company's all-remote policy. "Instead of spending a set number of days in the office together, we're prioritizing meaningful in-person gatherings that will happen throughout the year."
These "meaningful gatherings" can and should include volunteering events. Ideally, these events are connected to your company mission and/or values in some way. 
For example, Good360 recently partnered with Women's HQ, a nonprofit that helps domestic violence survivors in the D.C. metro area, to put together and distribute thousands of "survivor comfort kits" filled with personal hygiene products, cosmetics, socks and cozy blankets. We have worked with numerous other companies to organize similar events to get their volunteers together to produce self-care or disaster response kits.
Connect volunteerism with DE&I initiatives
Companies have been increasingly focused on DE&I—diversity, equity and inclusion. This is especially true after the racial awakening in the aftermath of George Floyd's murder, which occured at the height of the pandemic.
Volunteering events are excellent opportunities to showcase your company's commitment to diversity and inclusion. To do so, you might partner with a local nonprofit organization that focuses on aiding an underserved community.
Consider using volunteerism to engage with Gen Z workers
Volunteerism is important for engaging all workers, but especially with younger generations—particularly Generation Z. 
Gen Zers are engaged with the biggest social issues of our time and they want solutions. In a survey conducted during the pandemic, this group identified their top concerns as racial justice (69%), education (66%), health care (62%) and climate change (62%).
(Read our blog post on how nonprofits can market to Gen Z.)
This generation values meaningful, transformative experiences above all else. Consider how your volunteering initiatives can create this kind of connection.
The bottom line is that a thoughtful approach to corporate volunteerism will help you retain employees, which is crucial in a historically tight job market. Up to 96% of companies find that employees who volunteer are more engaged than peers who don't volunteer.
With everything that we have collectively experienced in the pandemic, the benefits of volunteering are more important than ever.