20 Oct

How Your Nonprofit Can Best Prepare for the Holidays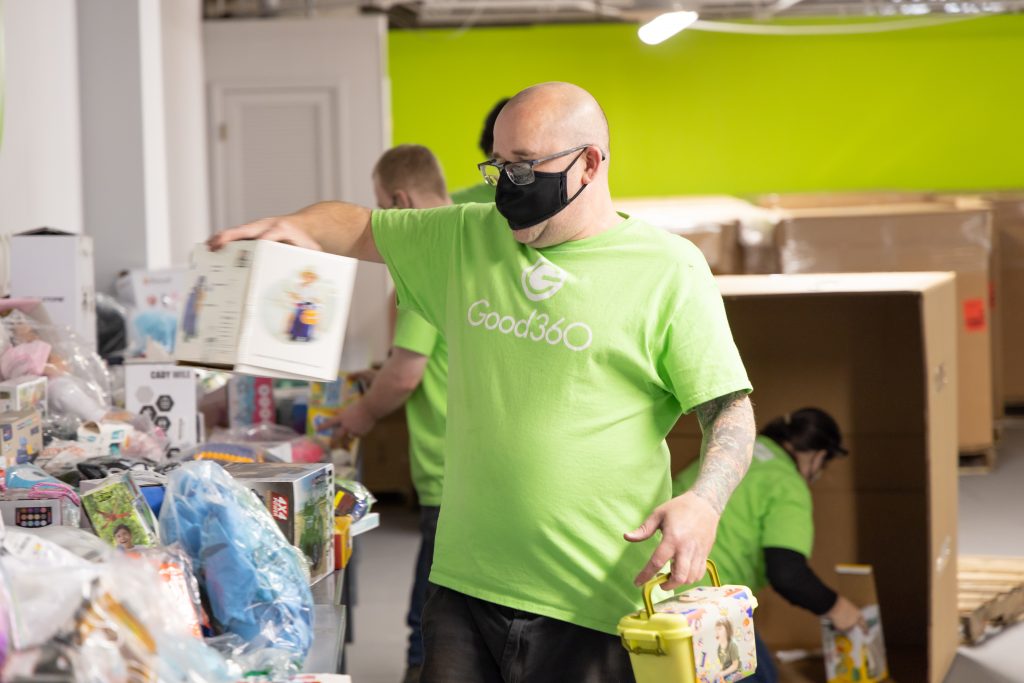 Anyone who works in the nonprofit sector understands the importance of the final quarter of the year. Q4 is when many charitable organizations get a huge chunk of their donations.
Consider these key stats:
About 30% of annual giving occurs in the month of December

Approximately 10% of all giving takes place just in the last three days of the year (wow!)

An estimated 43% of higher income donors (households earning more than $200,000 annually) donate more during the holidays
Needless to say, November and December are crucial months for charitable giving. By October, many organizations have already kicked off their year-end planning. Here are some tips to make the most of this perennially busy fundraising season.
Prepare your 'closing statement'
The holidays are a prime opportunity for your organization to take stock and showcase the impact you've made all year—and will continue to make. At Good360, we put out an annual Year in Review infographic detailing the year's major milestones. Think of it as an "at-a-glance" annual report.
The appeal letter is an annual tradition for many nonprofits at this time of the year. To prepare for it, you'll want to gather together your best testimonials, impact stories and statistics. Consider how you can lean into storytelling to connect emotionally with potential donors. (Read our blog post on "7 Storytelling Tips for Nonprofits.")
Experiment with different formats for your appeal letter. We think video is one of the most powerful ways to engage your audience. Watch these 12 awesome fundraising videos for inspiration.
Plan to activate your volunteer network
During the holidays, more people are engaged with charitable work than at any other time of the year (except during a disaster). And there's one group of people who are especially engaged with your charity—your volunteers.
Take advantage of the increased engagement at this time of the year and be sure to plan activation events for your volunteer network. The holidays are the best time to get them involved. But they can't donate their time if you don't have events planned for them.
Here's another fun fact: Volunteers are twice as likely to donate compared to non-volunteers. Ironically, many organizations don't promote fundraising campaigns to their own volunteers. That's a missed opportunity!
'Tis the season to consider your product needs
If your charity is in need of product for holiday donation events, now is the time to start thinking about getting these items. Good360 is an excellent source for in-kind donations. We partner with major corporate donors to make it easy for you to obtain all kinds of needed goods, including apparel, office and school supplies, toys and games, home goods, and sporting equipment.
As a registered nonprofit organization, you can access all of our donation programs. Registration is free. Once you register, you can request any quantity of goods, from a carton to a pallet to an entire truckload. 
Since we work with such a large nonprofit network (100K+), the inventory changes frequently. You'll need to check our online catalog early and often to make sure you can get the products you want.
Get your website dressed for the holidays
If you're going out to a nice holiday event, you're probably going to dress up a bit. The same goes for your website. With more eyes on your site at this time of the year, you want to make sure it looks as good as possible. Double check for broken links and make sure all of the information is current. Pay particular attention to donation pages.
It's not just a matter of aesthetics. A frustrating online experience can turn off potential donors. Be sure to check your website on mobile as well. Go through the online donation process like a visitor would, and make sure it's simple and easy to do.
Now is the time to prepare your website for your end-of-year campaigns. Consider creating a specific, branded landing page for each promotion or different audiences. Unlike a homepage, which tends to focus on a lot of different messages, a landing page is designed to convince a specific audience to take one particular action. 
For example, you might have a landing page devoted to your holiday campaign with an objective of getting first-time donors to sign up for a recurring giving amount. Landing pages like this can help you generate seven times more leads.
Once your website is ready for its close-up, your network is activated, and your appeal is clear, you're ready to make your ask! Remember, the incredible work you do year-round will be all the more possible because of the efforts you put into year-end fundraising now.