20 Feb

Black History Month: How Atlanta's One Powerhouse Lifts Up Black Communities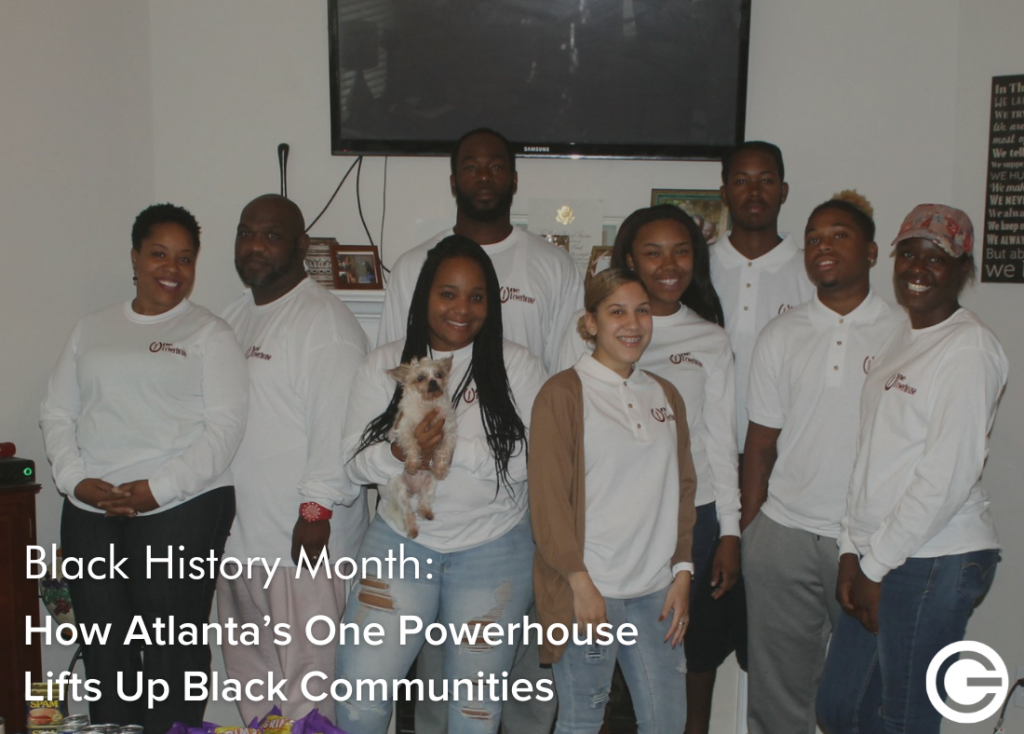 Atlanta has long been known as "Black Mecca" — a thriving center of African-American wealth, higher education, power, and prosperity. 
Martin Luther King Jr. made it the cradle of the Civil Rights Movement. With African Americans making up approximately 48% of the population, the city boasts a significant Black middle and upper-middle class. With relatively low cost of living and plentiful opportunities for high-wage earners, it's no surprise that Atlanta has become the third fastest-growing metro area in America.
But when you peel back the layers a bit, you begin to see a more complicated picture of prosperity. 
Atlanta leads the nation in income inequality and economic mobility, according to a report by the Atlanta Wealth Building Initiative (AWBI). 
The report found that the median income for a Black family in the city is just $28,105 compared to $83,722 for a white family—a nearly 3-to-1 ratio. About 70% of Black families in Atlanta are considered "liquid asset poor" compared to 22% of white families.
Meanwhile, the poverty rate in Atlanta is 44.53% higher than the U.S. average. An estimated 18.5% of Atlanta residents live in poverty, while the national average is 12.8%.
As the city has become more white in recent years, income inequality has only increased, putting economic mobility out of reach for a large swath of low-income families in the metro area. The highest-paid job sectors in the region such as technology and finance are dominated by white workers.
For these reasons, one nonprofit organization is striving to lift up low-income Black households in the Atlanta area. Founded in 2015 by Demi and Jason Oche, One Powerhouse serves a predominantly African American population, although its services are open to anyone seeking assistance.
The nonprofit's mission is to "provide youths and their families in need with the opportunity, dignity and hope so they can possess the tools for change in themselves, their family, and their community." To do this, the organization provides support for 20,000 to 30,000 people every month, including youth and senior populations.
One Powerhouse offers a plethora of services, including assistance with housing and utilities, programming for at-risk teens, and donations of food and clothing. 
"Our goal is to build our community—one family at a time," said Demi Oche, who started the nonprofit with her husband. "What that means is that we believe everyone should be treated with respect and dignity, and never as just another number or statistic. Every family has their own story, and we want to help them get what they need to get out of poverty and be able to participate in Atlanta's economic opportunities."
This is why housing support, financial literacy, and employment assistance are critically important programs at One Powerhouse. The nonprofit also holds distribution events throughout the year so families in need can get donations of clothing, household goods, and personal care items. 
Thanks to its partnership with Good360, One Powerhouse has become known for being able to assist a large number of people at scale throughout the Atlanta metro area, Oche said.
"Good360 has really changed the whole path of my nonprofit," she said. "Because of the donations we get from Good360, we can now serve so many more people and give them basic necessities that they lack but really need. We started becoming known all over Atlanta as an organization that could provide this kind of aid."
Besides having Good360 as a partner, the nonprofit is funded by grants and a large network of private donors and companies.
"One Powerhouse has really become a staple of the community," Oche said. "For Atlanta to be the Black Mecca that it has always promised to be, we have a lot of work to do to overcome the inequalities we see everyday. We want to be a big part of that transformation."