Wings Program Changes Thousands of Young Lives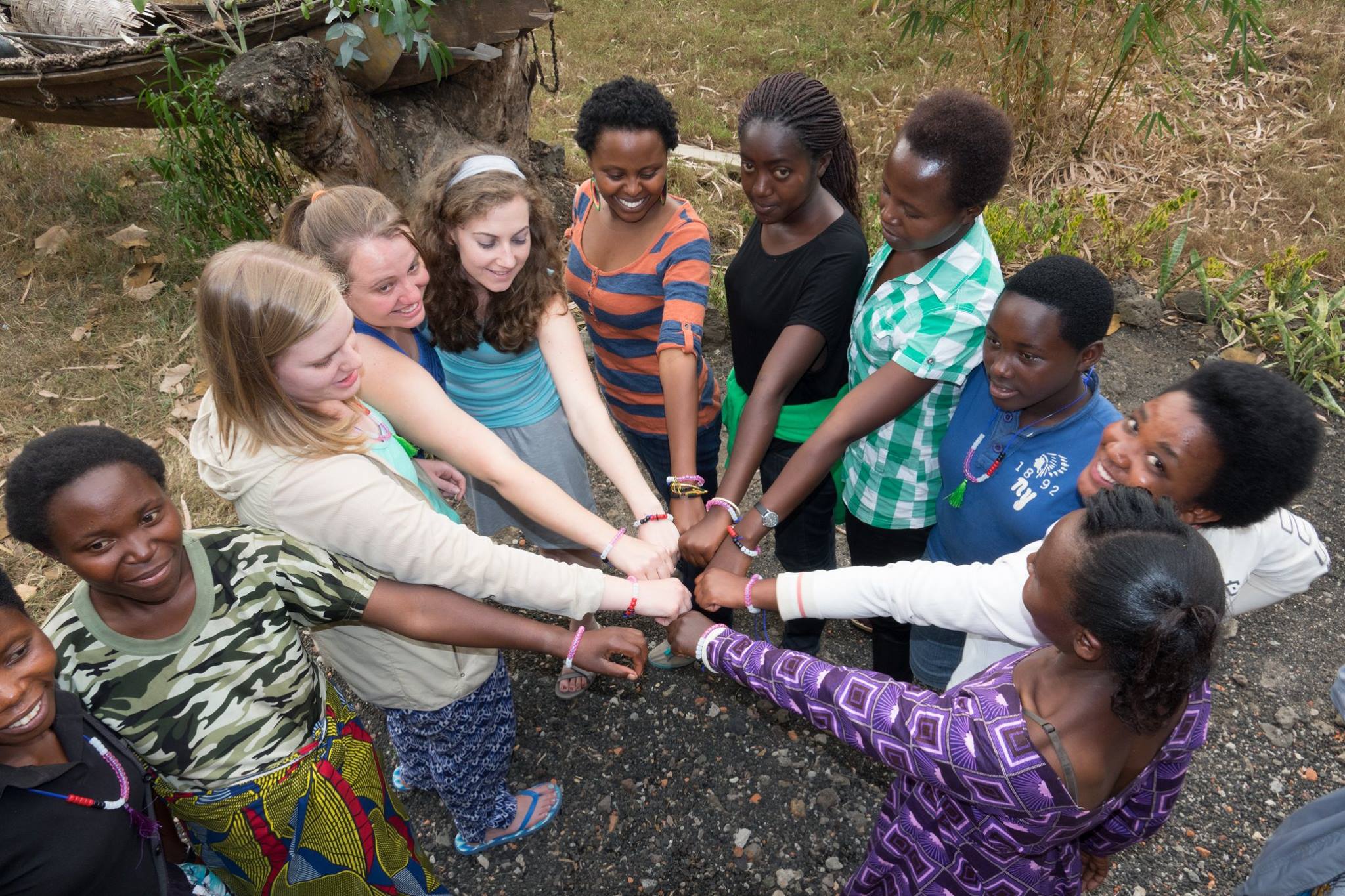 Gleaning for the World (GFTW), in Concord, VA, provides life-saving supplies to people suffering from poverty, sickness, and natural disasters around the globe. GFTW obtains supplies in a variety of ways, such as through our partnership with Good360. We inspect, pack, and sort all supplies in our warehouse. Then, the supplies are offered to receiving organizations that respond to hunger, sickness, poverty, or to those displaced by natural disasters or war in order to help people in need around the world.
The GFTW WINGS Program lifts women from oppression to opportunity. The program focuses on young women and girls in developing countries who do not have access to the proper hygiene products for their menstrual cycles. In these countries, teenage girls miss an average of 12 weeks of school every year due to their menstrual cycle. Thirty percent of girls drop out of high school because of this. Not having access to hygiene products, these girls must resort to whatever means are available during menstruation. This includes dirty rags, leaves, tree bark, or newspaper.
Our WINGS program aims to provide a solution for these women. We assemble and distribute wash-and-reuse hygiene pad kits. The kit provides a woman with the supplies she needs for up to three years. Each kit includes 2 pairs of undergarments, 2 moisture barriers, 8 reusable liners, 2 bars of soap, 2 washcloths, 2 re-sealable bags, and a pictorial instruction sheet. These kits give the girls dignity, empowerment, and freedom. They will no longer have to miss school or work due to their menstrual cycle. We have been able to send 5,758 WINGS kits out to women in need as of January 2017. Thank you for your support!
The feedback has been overwhelmingly positive. Here are just a few of the quotes we have heard from recipients:
"The kits are absolutely adorable with all the different fabrics. Taking something that could be "taboo" and making the kits so beautiful for the girls is so creative." – Carmen, India
"The women we served were so appreciative to receive the kits and that someone would even care about them. Needless to say they have a lot of shame and no self-worth at all so this is one more step in helping them heal and to be treated properly…with dignity!  –Bev Gibson, Nicaragua
"After 7 days, 5 women called me themselves on the phone telling me how the kits are so good and are helping them so much to be comfortable in daily activities." –Claire, Rwanda
"I had a man come for the training and was there for his wife because she is a street sweeper and could not be there. We talked for a while and he was so excited about the kit. The more I talked to him I asked him why he came because most men would not. He said because he wanted to help his wife and also because it was hard enough to put food on the table and he knew the price of the disposable products and they would never be able to afford those." –Bev Gibson, Nicaragua
"One young lady named Nahomie had struggled through school and wanted to continue her education to become a nurse, but having to miss school on the college level was very challenging. She felt she would never be able to complete it. She served on our medical team that was also distributing WINGS kits. She was my translator for the week, after learning of her situation I gave her one of the kits and the instructions. She began to cry. I asked her why she was crying and she said, "Because now I can accomplish my dream." She will complete her nursing degree in 2018." –Bev Gibson, Haiti
"One family specifically was overjoyed to receive the WINGS kits. The village has varying levels of poverty. This particular family is very poor, with a mother and 4 daughters. They were amazed to receive such a gift. The hope that providing them with a more sanitary monthly solution gave them was astounding!" –Andrea Kierstead, Guatemala
Website: https://gftw.org