Volunteers Come Together to Give Newell High Chairs to Parents in Need
DONATION: NEWELL HIGH CHAIRS
LIVES IMPACTED: 72
While many families are fortunate enough to be able to provide for their babies, toddlers and children, many parents struggle raising their children with sufficient resources. Hannah's Treasure Chest (HTC), in Dayton, OH, responds to these needs by providing parents with clothing, baby equipment, books, toys, diapers, hygiene items and other essentials to care for their children. The organization has been evolving in size, scope and structure since it began in 2001. Hannah's Treasure Chest serves 5,300 children annually by collaborating with more than 50 partner agencies.
The donation of high chairs from Newell was a perfect fit for our organization. We had many helpful volunteer groups who gathered to assemble the chairs and distribute them. PNC employees (pictured above) spent the  day assembling over twenty high chairs on their Employee Service Day and Centerville High School National Honor Society students spent several hours with us helping out as well. We had forty children on our high chair waiting list, so this donation could not have come at a better time. We even had some leftover chairs to include in our care packages. High chairs are an essential piece of equipment in order to make meal time for children part of quality family time. The chairs also help keep children safe and prevent choking while eating.
The chairs went to a variety of families. One of the stories we heard was from a single dad of three. The family was just getting re-established after a short period of homelessness. In losing his home, the family had to abandon many of their belongings, including a high chair for his youngest son. The father was given a care package of baby items, including a Newell high chair. With their new chair, you have given this child the basics he needs to grow and thrive as the family settles into their new home. Another story came from a working mother with a six-year-old and three-month-old child. The family was a facing a temporary loss of income as the mother underwent surgery. The care package of essential items we sent her will help her through this short gap in income that could otherwise drive this family into homelessness. The high chair in their care package will give baby a safe seat at the table for mealtimes as mom is healing. This donation has touched so many lives. Thank you Newell and Good360 for all that you have done!
Website: http://www.hannahstreasure.org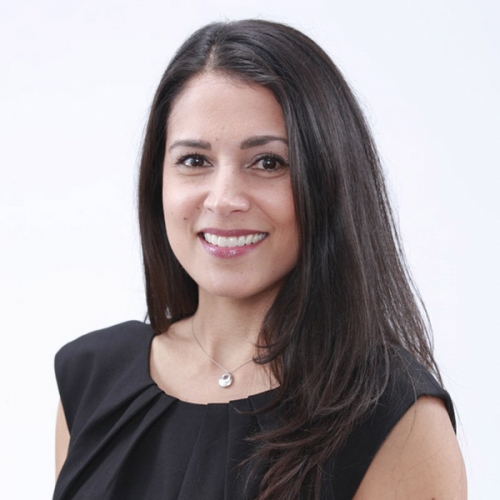 Shari Rudolph is Chief Marketing Officer of Good360 and is an accomplished retail, digital commerce and media executive with a strong track record of building audience, revenue and brands. Shari's previous experience includes management consulting as well as various executive and leadership roles at both start-ups and large media and retail e-commerce companies in Southern California, New York and Silicon Valley. She is also an adjunct professor teaching classes in marketing, advertising and entrepreneurial studies and she earned her MBA from The Anderson Graduate School of Management at UCLA.