Veterans Treated to Goods from Several Popular Donors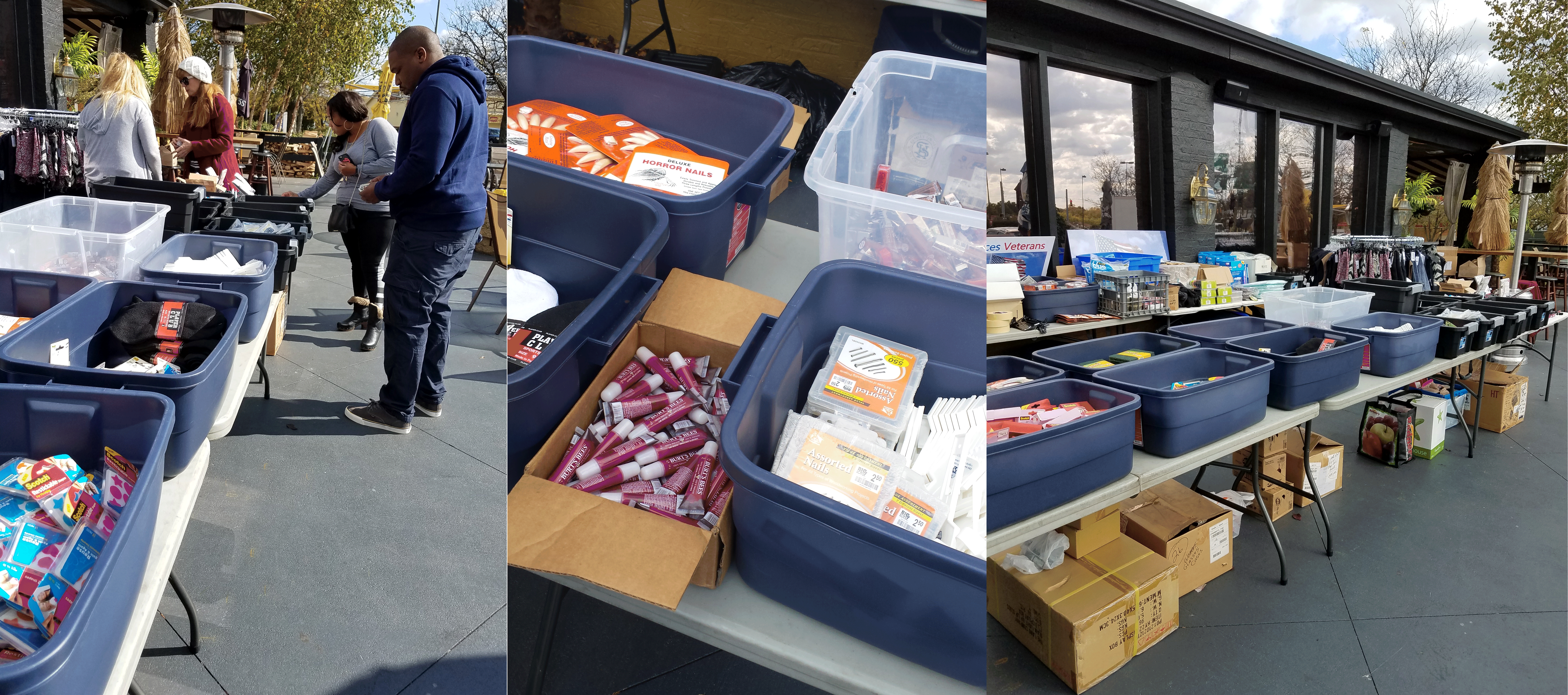 DONATION: ARBONNE MOISTURIZERS, SEQUIN NECKLACES, BURT'S BEES BEAUTY PRODUCTS, AND 3M OFFICE SUPPLIES
LIVES IMPACTED: 150
Armed Forces Veterans is a volunteer-led nonprofit organization in Philadelphia, PA. We provide aid and comfort to the men and women of the United States Army, Marines, Navy, Air Force, Coast Guard, and their families. Our volunteers assist these veterans in a variety of unique and effective ways. Today, there are over 2.3 million disabled veterans in the U.S. and that number grows each day. It is beyond words what our soldiers have done for us, and they are deserving of everything that we can give in return. In addition to helping our veterans, we also help the needy, homeless, and poor. We want as many people as possible to take advantage of the various donations we receive, so we try to reach as many people in need as we can.
On a windy afternoon last October, we held a donation event to benefit those in need in Philadelphia. We have received many donations through Good360 such as jewelry from Sequin, office products from 3M, and beauty products from Burt's Bees and Arbonne. These were some of the items available at our event, along with clothing, school supplies, household items, personal care items, and other general merchandise. Veterans could stop by our event and browse through the items, taking what they needed. The event turnout was great and we were able to serve around 150 people. It was so successful that we are seeking help from the community so we can hold another similar event and donate even more items to veterans and people in need locally.
Although our organization is only a few years old, we are getting more recognition and we love helping our veterans in any way we can. We hope to continue to work with Good360 and these wonderful donors to support more people in the future. We thank Good360 and the donors for giving us the opportunity to help others.
Website: http://armedforcesveterans.org/