Veterans Are Welcome Home by Bed Bath & Beyond
DONATION: BED BATH & BEYOND HOME GOODS
LIVES IMPACTED: 500+
Operation Troop Appreciation aims to build and sustain the morale and well-being of the military community, past and present, with the assurance that the American public supports and appreciates their selfless service and daily sacrifices. We help veterans who have served in Korea, Vietnam, The Persian Gulf War and our Post 9/11 veterans who have served in recent conflicts in Iraq and Afghanistan. We supply them with goods that address a variety of needs they may have and that they may not be able to fulfill themselves.
Through Good360, Bed Bath & Beyond donates household goods that supplement our Welcome Home Program. We receive everything from bedding, small appliances, kitchen gadgets and decorative items. These items are put into our Welcome Home Kit and given to veterans who are moving into a new home. Most of these veterans have been homeless for a long time and very much appreciate the gifts we provide. Receiving these items from Bed Bath & Beyond brings down the cost our organization incurs to support our veterans, which can be close to $20,000 in donations a month. Having quality items from Bed Bath & Beyond, allows us to continue to provide these highly needed items. As a 100% volunteer nonprofit that relies solely on the public for donations to fund our program, this donation and ongoing support makes a significant impact and enables us to help more veterans for less.
One veteran said, "Thank you so much! Everything you gave me in my Welcome Home Kit was perfect! It felt like Christmas when I opened all the bags and boxes of stuff for my new place. I would never have been able to afford it!" Thank you for making this all possible!
Website: www.OperationTroopAppreciation.org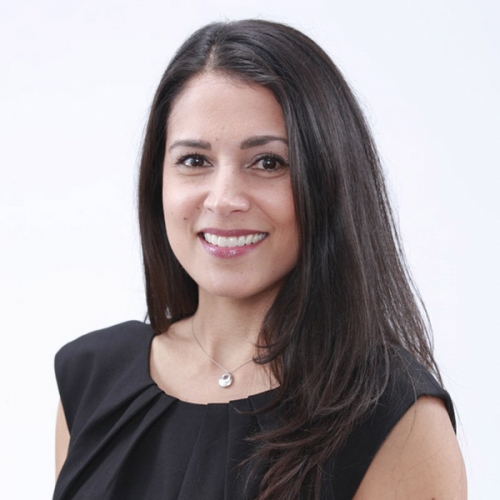 Shari Rudolph is Chief Marketing Officer of Good360 and is an accomplished retail, digital commerce and media executive with a strong track record of building audience, revenue and brands. Shari's previous experience includes management consulting as well as various executive and leadership roles at both start-ups and large media and retail e-commerce companies in Southern California, New York and Silicon Valley. She is also an adjunct professor teaching classes in marketing, advertising and entrepreneurial studies and she earned her MBA from The Anderson Graduate School of Management at UCLA.