12 Mar

The Fixers and Good360 Team Up to Empower Black Youth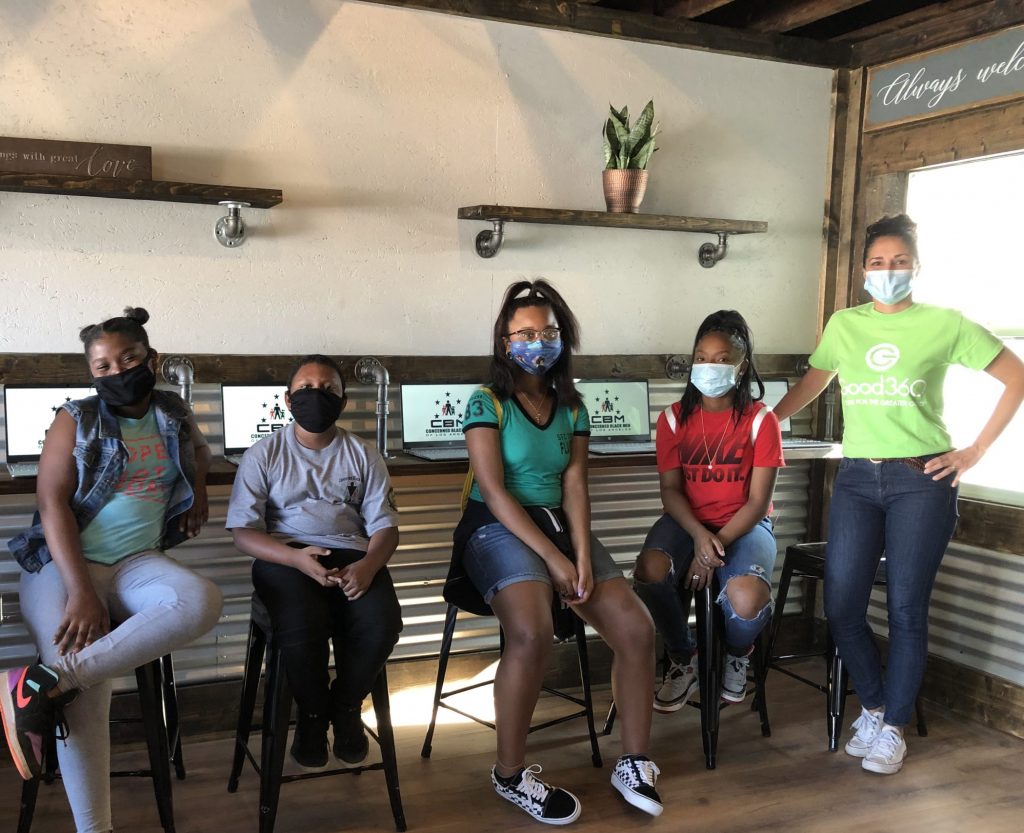 For more than 40 years, an abandoned barbershop has stood on a lot in South Los Angeles, gathering weeds and trash.
Once a focal point for community and conversation in this predominantly African American neighborhood, the building was barely more than a heap of rotted wood by 2020.
Now, thanks to "The Fixers," a reality-TV show featuring a four-person construction crew that travels around the globe to help communities in need, the structure has been completely gutted and rebuilt as the new home of Concerned Black Men of Los Angeles (CBMLA).
Good360 was invited to come in and outfit the community center's "cyber cafe," meant to be a place for neighborhood kids to gather, work on school projects and look for job opportunities. As part of our Technology Donation Program, we were able to provide CBMLA with 15 new laptops and a flat-screen TV. Since the organization was already a registered Good360 nonprofit member, it was easy for us to make this donation possible.
Finding a cause close to home
Normally, "The Fixers" finds its crew going to far-flung locations such as Haiti, Cambodia and Ecuador to build homes and schools. But the COVID-19 pandemic made traveling of that sort impossible. So the team decided to seek out projects in their own backyard — Los Angeles.
Their search landed on CBMLA. The nonprofit organization aims to empower African American youth and men in South L.A., an area that has famously struggled with gang violence, poverty and a lack of economic opportunity.
Despite the critical mentoring and leadership opportunities that CBMLA provides, the organization has never had a permanent home — until now.
But the Fixers faced a monumental task turning the derelict property into a working community center with an outdoor basketball court to boot. Rot, mold, water damage and accumulated junk was everywhere. The entire structure needed to be stripped down to the studs and rebuilt.
And, all of this needed to be done within a single week and within strict COVID restrictions. Be sure to watch The Fixers episode to see how the crew actually did it.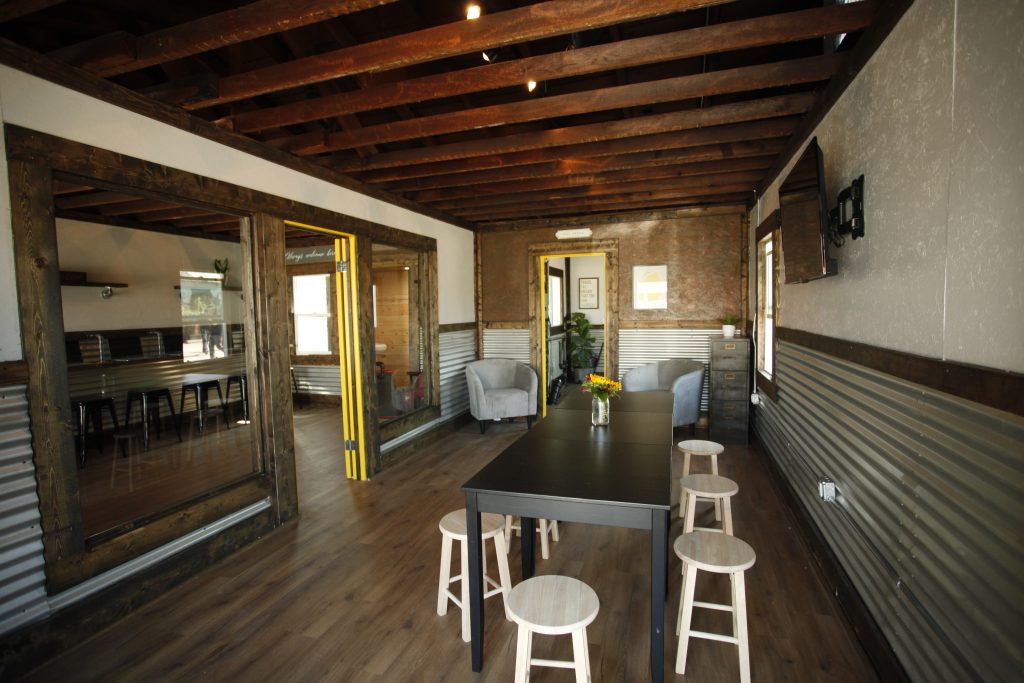 A transformational moment
While the Fixers were busy building the new home for CBMLA during the summer of 2020, protests in support of Black Lives Matter and racial justice were taking place in Los Angeles and all around the nation. It seemed like the perfect time to be creating a community center focused on empowering Black youth.
"I look at this project as a healing project for what's going on right now," said Dion James, CBMLA's vice president. "Blacks, Whites, men, women and people of different nationalities working together on the ideal of working together.
"[This building] personifies the word 'strength'," James added. "This building is going to represent that for the kids, and just them seeing it, seeing the metal, seeing the wood, the hard floors… but that hardness is similar to what they come from. They come from these hard backgrounds, but they're so beautiful inside. I think this perfectly captures that."
The change that can take place within the community through CBMLA is best exemplified by the story of Robert Peters, a young CBMLA mentee. Growing up, Peters never imagined going to college but now looks forward to becoming a lawyer.
"If I wasn't in CBMLA, I guarantee that I wouldn't be on the path that I am right now. You know, with the hopes and the confidence, with the drive and the excitement," he said.
Good360's COVID-19 Response
Contributing to CBMLA's new community center is just one initiative we've done to help communities in need since the start of the pandemic.
All together, Good360 has distributed at least $300 million in goods for COVID relief throughout the country.
If you are interested in contributing to our COVID efforts, please visit our Giving page: https://good360.org/ways-to-give/.