27 Apr

Amazon Donation Provides Hope to Hundreds of Families Getting Back on their Feet

Hope 4 Everyone Foundation
Gardena, CA
Donor: Amazon
Website: https://www.hope4everyonefoundation.org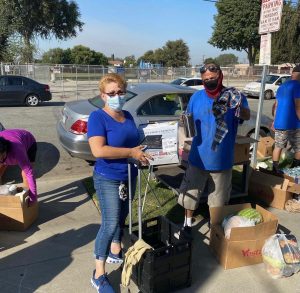 Product from more than 35 Amazon BULK gaylords has been distributed to families in need throughout Bellflower and Los Angeles, CA, as part of the Hope 4 Everyone Foundation's efforts in Growing a Better World. They've received bulk pallets that contain an assortment of essential items from Amazon through their partnership with Good360.
Their goal is to positively impact families with different kinds of products, from food to clothing, home essentials, and more. Hope 4 Everyone's main priority is to ensure that the people they connect with donations are able to have a little bit of everything, so they are stable and worry-free.
During one distribution, people received Williams Sonoma kitchen appliances (pans, mini stoves, coffee makers, etc.) from an Amazon BULK Kitchen pallet. Many families were overcome by the transformative impact of these donations. Hope 4 Everyone particularly values pallets like these because they include high-quality products that would otherwise be cost-prohibitive.
For the Amazon BULK pallets, their volunteers compile assorted cartons in advance. During distributions, each family receives a box filled with highly needed items. The organization typically serves 600 families each week. They also run donation distributions every two weeks in downtown Los Angeles for people experiencing homelessness and weekly distributions in Bellflower for economically disadvantaged families.
After seeing Hope 4 Everyone Foundation in action, the city of Bellflower provided a space for them to store the donations of Amazon pallets, enabling them to receive large quantities of product. Additionally, Patricia Jaques, who leads Hope 4 Everyone volunteer groups, was awarded the title "Woman of the Year" by the city in recognition of her outstanding commitment during the pandemic.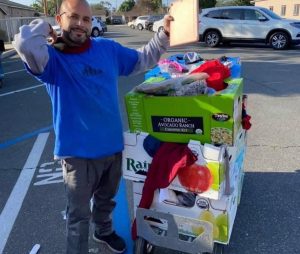 Hope 4 Everyone Foundation is 'Growing A Better World' through its mission of aligning people, products, and partnerships to help eliminate global hunger. They are committed to building an enduring legacy of good corporate citizenship in the communities where they operate, promote employee volunteerism, and make an impact through strategic investments to address hunger and improve nutrition, both globally and in the areas where their employees live and work.
Good360 helps Hope 4 Everyone and essential organizations like them to fulfill their missions.