Target Pillows Help Children Thrive!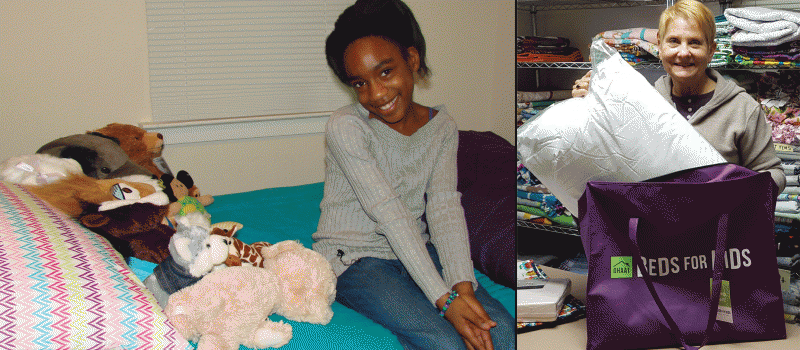 DONATION: TARGET PILLOWS
LIVES IMPACTED: 1,394
One House at a Time (OHAAT), in Ambler, Pennsylvania, aims to help families establish (or reestablish) self-sufficient lives by providing them with the necessities of a functional home environment. Our current focus is on assisting children in the Greater Philadelphia area who are without beds. Through a program called Beds for Kids, we provide children with beds, bedding, and tools. This encourages healthy nighttime habits so they can get the quality and sufficient sleep they need to thrive.
We are distributing the Target pillows we received along with beds, bedding, and bedtime items. The items go to children, many of whom are currently sleeping on the floor, on makeshift beds (sofas, air mattresses, etc.), or with their parents. Many of the children we serve have recently moved out of shelters or other temporary housing, some are recovering from catastrophes such as fires or floods, and others have been sleeping without a bed their whole lives.
This generous donation of high-quality pillows will help us provide 1,394 children with a comfortable place to sleep every night. Children in the Beds for Kids program are facing chronic stressors that come with living in poverty, so having a soft and warm place of their own to sleep every night brings both comfort and consistency. It also improves their sleep as proven by a study we conducted in partnership with Dr. Jodi Mindell, an internationally-recognized leader in pediatric sleep medicine and Associate Director of the Sleep Center at the Children's Hospital of Philadelphia. The study, which was recently published in the Journal of Clinical Sleep Medicine, found that the Beds for Kids program helps children sleep an average of 30 minutes more each night. As any parent, teacher, or pediatrician knows, this additional sleep can go a long way in helping children thrive at home and at school. Thank you for this donation!
Website: www.ohaat.org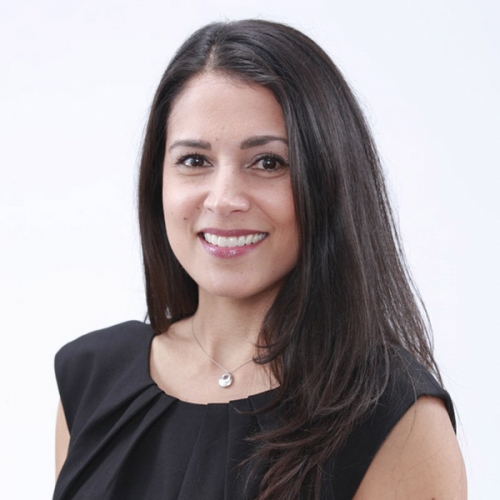 Shari Rudolph is Chief Marketing Officer of Good360 and is an accomplished retail, digital commerce and media executive with a strong track record of building audience, revenue and brands. Shari's previous experience includes management consulting as well as various executive and leadership roles at both start-ups and large media and retail e-commerce companies in Southern California, New York and Silicon Valley. She is also an adjunct professor teaching classes in marketing, advertising and entrepreneurial studies and she earned her MBA from The Anderson Graduate School of Management at UCLA.