01 Oct

Disaster Recovery Donation Supports Members of the Yankton Sioux Tribe in South Dakota
White Swan Recovery Group
Lake Andes, SD
Lives Impacted: 350+
Even before the public health crisis began, individuals living in Lake Andes, SD were struggling. A small town in South Dakota, Lake Andes is home to many members of Yankton Sioux Tribe.
White Swan, a housing community of 89 homes owned by the Tribe rents housing units to more than 300 tribal members, including approximately 177 children and 33 elders. After enduring multiple floods in 2019 that resulted in significant damage to roads, infrastructure and homes and children catching respiratory illness from moldy beds and clothing, White Swan was on the long path towards recovery when COVID-19 paralyzed the community.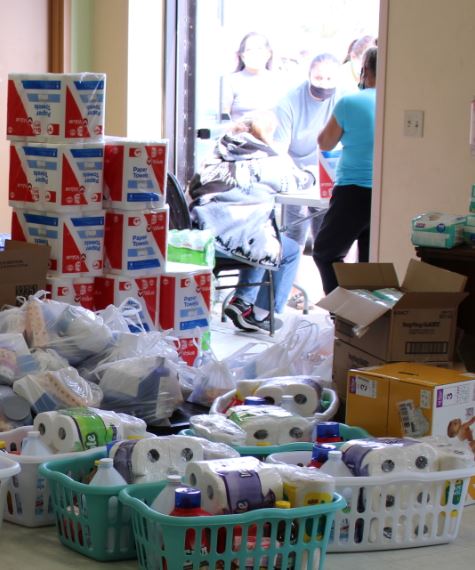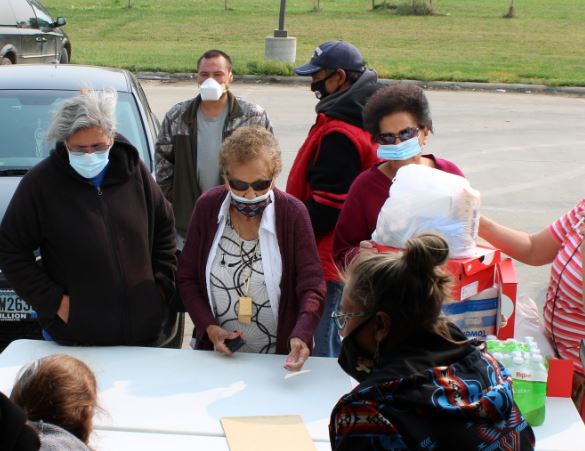 With only 89 homes for more than 200 people, social distancing is a challenging practice to observe. Additionally, many of these families lack access to necessities including clean running water, hygiene products and decent medical care.
Since many retail stores and shopping centers are more than an hour away, families in isolation lacked the ability to obtain any items on the own.
Thanks to a donation from Good360, members of the White Swan Recovery Group were able to make care packages for families and individuals homebound. These packages included facemasks, anti-bacterial wipes, diapers, personal care items, and paper towels.
"It is complicated to get everyday normal household items such as cleaning products, personal hygiene products, diapers, food and bottled water in our area," said Christopher Saunsoci, Coordinating Assistant of White Swan Recovery Group. "Obtaining donations from Good 360 has helped in the recovery and a slow return to a normal state of living. We have been getting comments on how they are happy nobody forgot them and are able to help. Thank you Good360."