24 Jul

PRESS RELEASE: Good360 Teams Up with Bombas to Support Disaster Relief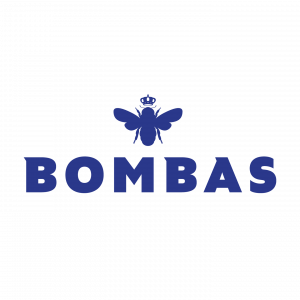 FOR IMMEDIATE RELEASE – Alexandria, VA, July 24, 2019–Good360, the global leader in product philanthropy and purposeful giving, announced today that Bombas has committed to donating 50,000 pairs of socks to support disaster relief and recovery efforts.  Bombas, a socially responsible apparel retailer that makes the most comfortable socks in history and donates a pair for each pair it sells, has donated more than 20 million pairs of socks to the homeless community to date. This commitment not only fulfills Good360's current sock requests, but also provides a back-stock of inventory to enable Good360 to distribute socks in real time as future disasters occur.
"We're very proud of the careful consideration we put into our donation socks, which include reinforced stitching for increased durability, darker features to show less wear and tear, and an anti-microbial finish to keep the socks fresh in between washes. Additionally, we want to ensure that our product doesn't only reach those affected in their times of need, but that it reaches them as soon as possible," said Sam Ravetz, Bombas' Community & Giving Manager. "Through our partnership with Good360 we are able to provide new clothing items for folks in difficult circumstances in a way that is efficient and impactful, at a time that is most urgent for them."
Good360 embraces a holistic view of disaster recovery, from preparation and planning to response to the long-term rebuilding of resilient communities. The organization works with local nonprofits and recovery agencies to determine the exact needs of disaster survivors and mobilize their network of corporate partners to source critically needed goods.  Historically, up to 60 percent of unsolicited goods donated during disasters end up in landfills or otherwise go to waste.  Further, 70 percent of all giving happens within the first two months post-disaster, often leaving long-term recovery abandoned.
"We are grateful for a partner like Bombas, a company that is extremely thoughtful in their approach to disasters, from preparedness to response to long-term recovery," said Jim Alvey, Good360's Director of Partnerships, Disaster Recovery.  "Bombas' donation, as well as their creation of a disaster-resilient sock, are examples of why the company aren't just thought leaders, they're thought doers."
Bombas has also joined the Resilient Response initiative by pledging to give thoughtfully and purposefully both during and after disaster events.  The initiative, co-founded by Good360 in the fall of 2018, encourages companies to embody disaster-giving best practices to tackle key issues and to help build stronger communities that can better withstand future disasters.
Bombas was started to make an impact, after its founders learned that socks are the most requested clothing item at homeless shelters across the U.S. The company donates a pair of socks for every pair they sell and has continued that philosophy of thoughtful giving with each new product category they introduce.   They donate specially designed clothing to organizations who can get their products to those who need them most. "With the dire need for necessities in the wake of natural disasters, now is the time to work with Good360 on expanding our engagement within these communities," said Ravetz.
To learn more about becoming a Good360 corporate partner, visit https://good360.org/corporate/.
About Good360
Good360's mission is to help people in need by inspiring companies to support nonprofits and does so by connecting companies that have products to donate with nonprofits who need them.  Since 1983, Good360 has distributed more than $9 billion in donated goods in the U.S. and around the world, helping its network of more than 57,000 prequalified nonprofit members strengthen communities and improve the lives of millions of people in need, including those impacted by disasters.  Working with our partners, Good360 is able to distribute product to where it is needed most, provide impact data and stories, keep usable goods out of landfills, protect corporate brands and help millions of people facing challenging life circumstances.   For more information, visit www.good360.org.
About Bombas
Bombas is a comfort focused apparel brand with a mission to help those in need. The company launched in 2013, after the founders learned that socks are the #1 most requested clothing item at homeless shelters. From there, they set out to solve that problem, donating a pair of socks for every pair they sell. How do you donate a lot of socks? You sell a lot. And how do you sell a lot? You make the most comfortable socks in the history of feet. More than 20 million pairs sold and donated later, Bombas used its expertise on comfort to introduce the most comfortable t-shirt. And continuing with its mission, Bombas donates an item for every item sold to a U.S. homeless shelter, where new, thoughtfully designed clothing remains a huge need. You can learn more at www.Bombas.com.
Contact: 
Melissa Skabich
PCE Communications
973-760-9926
mskabich@pcecommunications.com