04 Sep

PRESS RELEASE: Good360 Names UPS President of Global Customs Brokerage Jeff McCorstin to the Board of Directors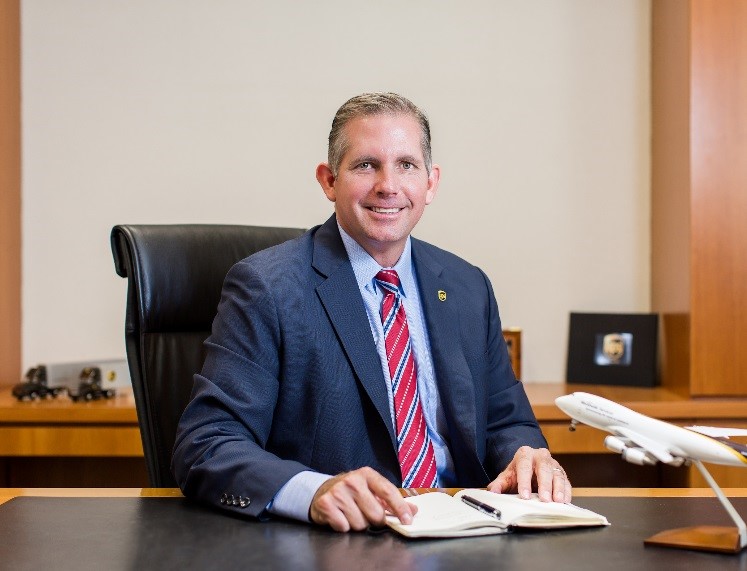 Alexandria, VA, September 4, 2019 — Good360, the global leader in product philanthropy and purposeful giving, is pleased to announce the appointment of Jeff McCorstin, President of Global Customs Brokerage at UPS, to the organization's Board of Directors.  McCorstin joins Good360's six current board members who are responsible for providing guidance, expertise and resources to help the organization in the fulfillment of its mission.
"As we approach the milestone of $10 billion in goods distributed, and we are thrilled to have someone with Jeff's expertise join our Board of Directors," said Bob Schwartz, Chairman of the Board.  "Jeff's extensive experience in international air and ocean freight, cross-border trade, and customs brokerage operations will elevate our capabilities in moving donated goods within and beyond United States borders, extending the collective impact of Good360 and our partners."
At UPS, McCorstin is responsible for the Customs Brokerage Operations, Trade Advisory Services and Customs and Trade Compliance globally across all business units at UPS.  He started his career at UPS in 1990 as a package delivery driver, and has held a variety of positions in operations, strategic cost management, finance/accounting and engineering.  In September 2005, he moved to Europe as the Chief Financial Officer, responsible for Europe, the Middle East and Africa (EMEA). Jeff was named President of UPS EMEA Freight Forwarding in 2008.  In 2011, McCorstin moved back to Atlanta as Senior Vice President of Global Freight Forwarding Air and Ocean Product.  In 2013, prior to his current role, Jeff was President Asia Pacific Freight Forwarding, responsible for air, ocean, rail and road freight as well as customs brokerage.  He has been in his current role since April 2016.
"I've admired Good360's work as a philanthropic leader for years, and I couldn't be more pleased to join the Board during this landmark time for the organization," said McCorstin.  "I look forward to working with Good360's world-class team to continue their trajectory of growth and maximize the organization's impact."
In addition to Mr. McCorstin, the Good360 Board of Directors includes: Bob Schwartz, CEO 47B Street; Mark White, former Senior Vice President of Merchandising Services for The Home Depot; Peter Resnick, Vice President of Charles River Associates; Rosemarie Ryan, Co-founder and Co-CEO of co: collective; Maria Martinez, Chief Human Resources Officer of Axogen; and John Grugan, Partner with Ballard Spahr LLP.
About Good360
Good360's mission is to transform lives by providing hope, dignity, and a sense of renewed possibility to individuals, families, and communities impacted by disasters or other challenging life circumstances who, without us, would struggle to find that hope. As the global leader in product philanthropy and purposeful giving, we partner with socially responsible companies to source highly needed goods and distribute them through our network of diverse nonprofits that support people in need. Good360 has distributed more than $9 billion in donated goods around the world, helping its network of more than 80,000 prequalified nonprofits strengthen communities and improve the lives of millions. Good360 is proud to partner with corporate donors such as Walmart, UPS, CVS Health Foundation, Amazon, Advance Auto Parts, RH, American Eagle Outfitters, Tempur Sealy International, Mattel, Gap, Inc., Levi Strauss & Company, and JPMorganChase. Good360 is a registered 501(c)(3) organization. Learn more at https://www.good360.org.
Contact: 
Melissa Skabich
PCE Communications
973-760-9926
mskabich@pcecommunications.com