20 Sep

PRESS RELEASE: GLOBAL CITIZEN, GOOD360, AND ALL HANDS AND HEARTS – SMART RESPONSE LAUNCH RESILIENT RESPONSE INITIATIVE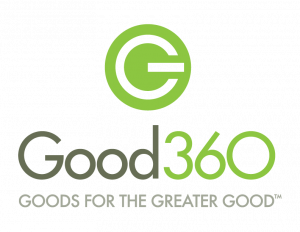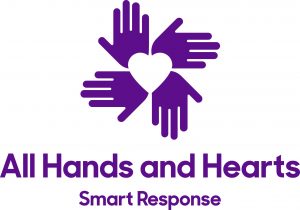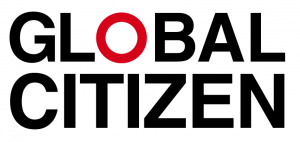 Coalition dedicated to building stronger communities through a necessary shift in disaster-giving
NEW YORK, NY, SEPTEMBER 20, 2018 – Today, Global Citizen, Good360, and All Hands and Hearts – Smart Response announced Resilient Response, a coalition of nonprofits and corporations pledging to commit to a necessary shift in disaster giving and long-term relief initiatives to better support impacted communities after natural disasters.
"With the strength and frequency of natural disasters increasing around the world, it is urgent for us to call on companies to take immediate action towards ensuring a more Resilient Response to natural disasters," said Petra Nemcova, co-founder of All Hands and Hearts – Smart Response. "We are thrilled to partner with Global Citizen, Good360 and global corporations as we proactively work towards building resilience beyond the focus of first response and protecting communities from future natural disasters."
Launching on the heels of Hurricane Florence and on the one-year anniversary of Hurricane Maria, the Resilient Response Initiative sheds light on the crucial and immediate need to adjust disaster giving behaviors among corporations to better support response and long-term recovery.
According to recent studies, 70% of current giving occurs within the first two months after a natural disaster, while only 5% of giving is allocated to reconstruction and recovery. It can take communities an average of five years to recover, and the Resilient Response Initiative's six-point pledge outlines actions corporate partners can take to ensure a more resilient response to natural disasters.
"The challenges we face in the disaster recovery field are bigger than any single one of us," said Howard Sherman, CEO of Good360. "Collaboration around thoughtful giving is at the core of what we do every day at Good360, so we are very happy to partner with like-minded organizations in order to raise awareness around the gaps in long-term disaster recovery and to collectively spearhead better ways to bring communities back to resiliency post-disaster."
Partners supporting the Resilient Response initiative include Airbnb, Salesforce.org, TUMI, and members of the Good360 Disaster Recovery Council, such as CVS, Ecolab, RH (Restoration Hardware), United Airlines, UPS, Walmart, and Wrangler, among others.
RESILIENT RESPONSE PLEDGE:
Proactive: We will have plans in place before disaster strikes so we can respond effectively.
Needs-based: We will find out what a community needs as the key driver of our support, collaborating and learning from others who are also responding.
Immediate & Long-term: We will address immediate and long-term needs, staying in communities well after the cameras leavers .
Resilience focused: We will leave communities stronger than before disaster struck, helping them to better withstand future disasters.
Transparent: We will be transparent about our actions and hold ourselves accountable to deliver on promises.
Educational: We will educate our associates, colleagues, consumers and the public on how they can better respond to disasters.
"We know from our millions of Global Citizen's that they want to help when disaster strikes, especially in the poorest parts of the world," said Simon Moss, Co-Founder and Managing Director of Campaigns at Global Citizen. "But, they're looking for advice on how make their efforts – whether it's time, money or stuff – really count. They're wanting to be a part of a resilient response that will help communities in the long term, which is why we are so excited to partner on this campaign."
Take action at ResilientResponse.org and show your support with the hashtag #ResilientResponse.
###
About Global Citizen
Since the first Global Citizen Festival in New York in 2012, Global Citizen has grown into one of the largest, most visible platforms for young people around the world calling on world leaders to honour their responsibilities in achieving the United Nations Sustainable Development Goals and ending extreme poverty by 2030. Global Citizens have generated commitments and policy announcements from leaders valued at over $37.9 billion that are set to affect the lives of more than 2.25 billion people. The organization has taken its action-based model to Australia, India, the United Kingdom, Germany, Belgium, and Canada, and created a platform for activists to learn about the issues they care most about, take action, and earn rewards for doing so.
About Good360
Good360's mission is to transform lives by providing hope, dignity, and a sense of renewed possibility to individuals, families, and communities impacted by disasters or other challenging life circumstances who, without us, would struggle to find that hope. As the global leader in product philanthropy and purposeful giving, we partner with socially responsible companies to source highly needed goods and distribute them through our network of diverse nonprofits that support people in need. Good360 has distributed more than $9 billion in donated goods around the world, helping its network of more than 60,000 prequalified nonprofits strengthen communities and improve the lives of millions. Good360 is a registered 501(c)(3) organization. Learn more at https://www.good360.org.
About All Hands and Hearts – Smart Response
All Hands and Hearts – Smart Response efficiently and effectively addresses the immediate and long-term needs of communities impacted by natural disasters. By listening to local people, and deploying our unique model of engaging volunteers to enable direct impact, we rebuild safe, resilient schools, homes and other community infrastructure.