16 Jul

GOOD360 PRESS RELEASE: GOOD360 PRESIDENT & CEO CINDY HALLBERLIN STEPS DOWN AFTER SIX YEARS

Shabab Gruberg to Take Over as Interim President & CEO

Alexandria, Va., July 16, 2015 — Good360 announced today that its president and CEO, Cindy Hallberlin, has stepped down after six years with the organization. Hallberlin has accepted another position, which will be announced later this summer. Shabab Gruberg, Good360's long-time Chief Information Officer, will take over as interim president & CEO while the organization begins the executive search process for a permanent replacement.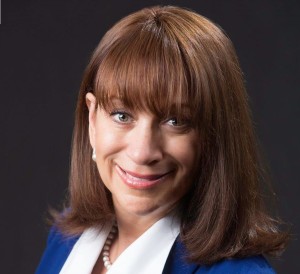 "I am excited about the future of Good360," said Hallberlin. "I would like to thank my dedicated staff, Carly Fiorina, my Board Chair and my board for their incredible support, guidance, and leadership during my tenure as president and CEO. I intend to remain a lifelong friend and supporter of Good360, whose heart and soul is about doing good, better. "
"Cindy's leadership during the last six years has been transformational for Good360," said Good360 Board Chair Carly Fiorina. "Under her leadership, we distributed over $2 billion worth of critical goods to nonprofits, kept 100 million pounds of usable products out of landfills, and helped over millions of people in need around the globe.  I join the rest of our board in thanking her for her incredible contributions to Good360. The organization could not be in better hands with Shabab Gruberg at the helm. He has led the technology transformation of the organization over the last six years and his proven leadership will continue to drive the organization's success."
Shabab Gruberg went on to say, "I look forward to watching Good360 realize its full potential with the launch of DisasterRecovery360 this August. This extraordinary technology platform will transform disaster recovery efforts by ensuring that the right goods are delivered to the right people at the right time. Through Good360's generous corporate donors coupled with its expansive nonprofit network, this technology leverages the efficient distribution of resources at the most critical times, when communities need them the most. We are excited for what lies ahead."
About Good360
Good360 (Good360.org) is a nonpartisan 501(c)(3) nonprofit that connects companies that have products with nonprofits that need them. Since 1983, Good360 has distributed more than $9 billion in donated goods around the world, helping its network of 40,000 prequalified nonprofits strengthen communities and improve the lives of millions of people in need. In 2014 alone, Good360 distributed four million diapers, 10,000 mattresses and 8,000 cartons of clothing, shoes and accessories to hundreds of thousands of people—and that's just a fraction of what the organization does each year. Today, Good360 is expanding its impact around the world through new technology that makes giving more efficient and effective.