24 Sep

PRESS RELEASE: Good360 Marks One Year Since the Founding of Resilient Response, Shows Significant Progress in Disaster Giving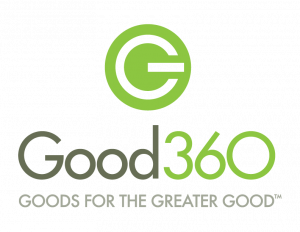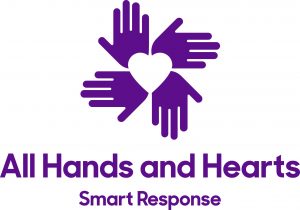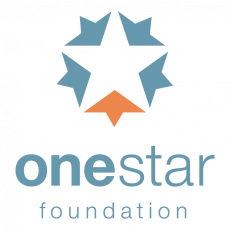 Alexandria, VA, September 24, 2019—Good360, the global leader in product philanthropy and purposeful giving, in collaboration with All Hands and Hearts and the newest partner of the joint initiative, OneStar Foundation, are marking the one-year anniversary of Resilient Response.  Formed at the first anniversary of Hurricane Maria last year, Resilient Response was created to challenge major corporations to implement more thoughtful giving practices in the wake of natural disasters.
"We launched Resilient Response in order to create a necessary shift in disaster giving.  60% of goods donated during times of disaster go to waste, and the problem is only getting worse given the rising frequency and severity of natural disasters around the globe," said Matt Connelly, CEO of Good360.   Over the past year Resilient Response has made great strides in thoughtful disaster giving through education and collaboration.  We look forward to further expanding our impact in the year ahead."
Over the last year, significant progress was made in an effort to shed light on the crucial and immediate need to adjust disaster giving behaviors among corporations to better support response and long-term recovery.
In January, Good360 leveraged Resilient Response as the basis of its formal Commitment to Action for the Clinton Global Initiative (CGI) Action Network on Post-Disaster Recovery, promising to engage at least 25 companies in the pledge before the end of 2019.
In June, the first Resilient Response Regional Forum took place in Houston, TX, where leaders from private, public and government sectors shared disaster recovery best practices and identified ways to implement a more resilient response to natural disasters.
Good360 was also invited to speak about Resilient Response at a number of events, including the U.S. Chamber of Commerce Foundation's conference on Building Resilience through Private-Public Partnerships held in Washington, DC.
To date, more than 25 companies have taken the Resilient Response Pledge, surpassing the original CGI goal.  Among those that have signed the pledge are United Airlines, Airbnb, Mattel, CVS, UPS, Hasbro, Wrangler and Dow Chemical. These forward-thinking organizations have all committed to adopting an approach that follows the key pillars of Resilient Response, which are:
Proactive: We will have plans in place before disaster strikes so we can respond effectively.
Needs-based: We will find out what a community needs as the key driver of our support, collaborating and learning from others who are also responding.
Immediate & Long-term: We will address immediate and long-term needs, staying in communities well after the cameras leave.
Resilience-focused: We will leave communities stronger than before disaster struck, helping them to better withstand future disasters.
Transparent: We will be transparent about our actions and hold ourselves accountable to deliver on promises.
Educational: We will educate our associates, colleagues, consumers and the public on how they can better respond to disasters.
The principles behind Resilient Response are currently in place in the aftermath of Hurricane Dorian and Tropical Storm Imelda.  "We are working closely with our corporate donors and nonprofit partners to get critically needed relief supplies to impacted communities," said Connelly.  "We've secured commitments of more than $1 million in donated goods destined for the areas hit hard by Dorian alone, and we are organizing the logistics to get these goods where they're needed the most."
Joining the Resilient Response pledge allows a company to demonstrate its commitment to its employees, customers, partners and the public, and positions participating organizations as thought leaders in purposeful disaster-giving.
To learn more about Resilient Response, visit www.resilientresponse.org.
###
About Good360
Good360's mission is to transform lives by providing hope, dignity, and a sense of renewed possibility to individuals, families, and communities impacted by disasters or other challenging life circumstances who, without us, would struggle to find that hope. As the global leader in product philanthropy and purposeful giving, we partner with socially responsible companies to source highly needed goods and distribute them through our network of diverse nonprofits that support people in need. Good360 has distributed more than $9 billion in donated goods around the world, helping its network of more than 80,000 prequalified nonprofits strengthen communities and improve the lives of millions. Good360 is proud to partner with corporate donors such as Walmart, UPS, CVS Health Foundation, Amazon, Advance Auto Parts, RH, American Eagle Outfitters, Tempur Sealy International, Mattel, Gap, Inc., Levi Strauss & Company, and JPMorganChase. Good360 is a registered 501(c)(3) organization. Learn more at https://www.good360.org.