16 Jul

Good360 Distributes More Than $125 Million in Needed Goods During COVID Response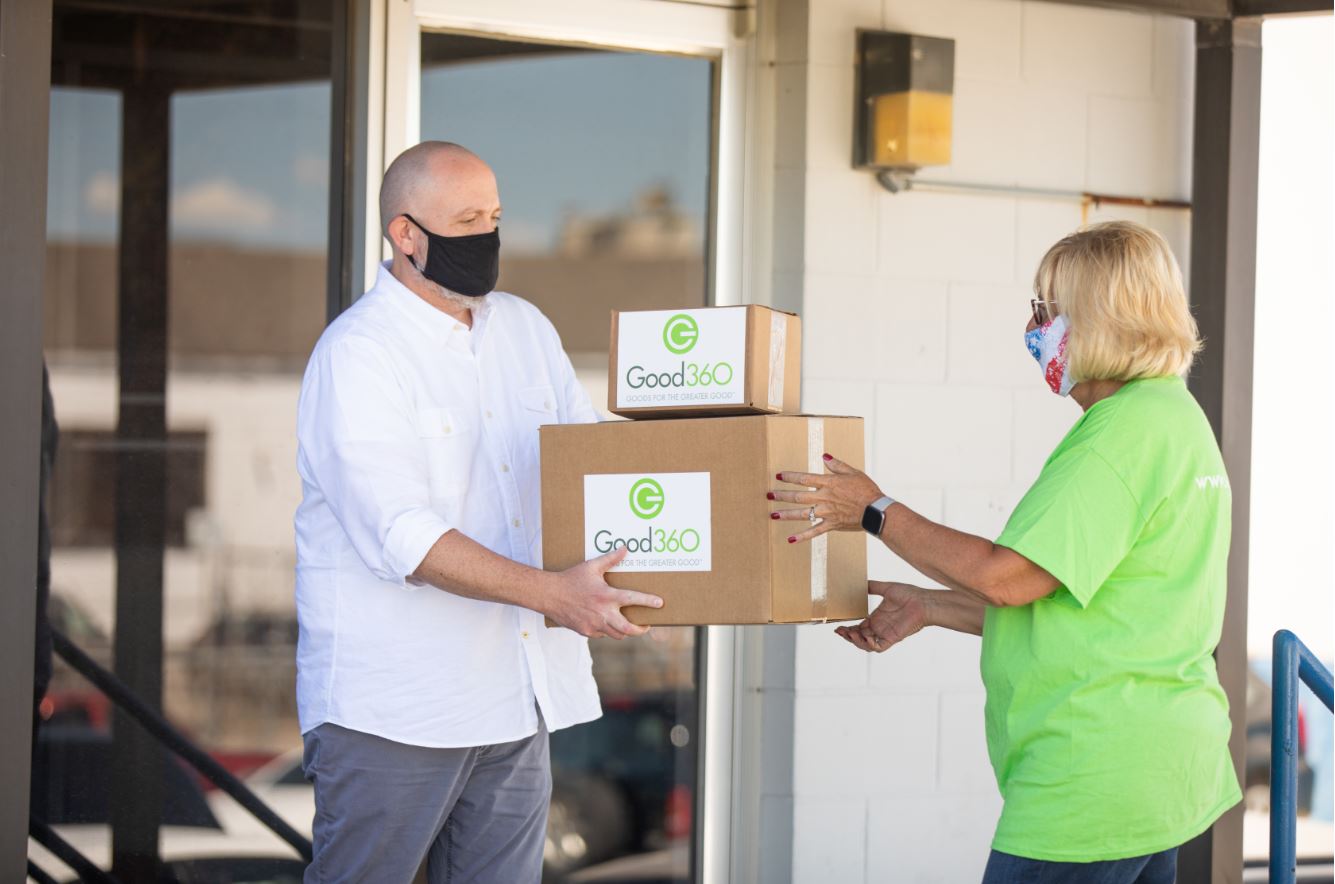 Alexandria, VA, July 16, 2020– Good360, the global leader in product philanthropy and purposeful giving, today announced that the organization has surpassed the milestone of more than $125 million in donated goods in response to the COVID-19 pandemic.  Through both product and monetary donations from some of the world's best-known brands, Good360 works with their vetted network of more than 90,000 nonprofit partners to get highly needed products to people in need.
"With tens of millions of Americans out of work due to the COVID-19 pandemic, there is a tremendous need for essential goods," said Matt Connelly, CEO of Good360.  "Thanks to our amazing corporate donors and nonprofit partners, we are able to support a wide variety of needs during these difficult times."
A recent study conducted by Good360 and Morning Consult found that essential goods are highly needed by Americans and their families during these challenging times.  According to the study, the top four 'most helpful' products are paper goods, cleaning supplies, medical/wellness items, and hygiene and personal care products, but school supplies, clothing, household goods, and technology items are also in high demand.  The study also found that 84% of respondents believe it is important for companies to donate essential items to individuals in need, and 69% report they would be more likely to purchase from the companies that donate these products.
To help meet the needs of those who are struggling because of COVID-19, Good360 is currently working with dozens of corporate donors on various programs.  While they differ in size and scope, these initiatives all have the same mission—to help those affected by the pandemic.
Examples of Good360's COVID relief programs include:
To learn more about Good360's COVID-19 relief efforts, visit https://good360.org/coronavirus.
About Good360
Good360's mission is to transform lives by providing hope, dignity, and a sense of renewed possibility to individuals, families, and communities impacted by disasters or other challenging life circumstances who, without us, would struggle to find that hope. As the global leader in product philanthropy and purposeful giving, we partner with socially responsible companies to source highly needed goods and distribute them through our network of diverse nonprofits that support people in need. Good360 has distributed more than $9 billion in donated goods around the world, helping its network of more than 90,000 prequalified nonprofits strengthen communities and improve the lives of millions. Good360 is proud to partner with corporate donors such as Walmart, UPS, CVS Health Foundation, Amazon, Advance Auto Parts, RH, American Eagle Outfitters, Tempur Sealy International, Mattel, Gap, Inc., Levi Strauss & Company, and JPMorganChase. Good360 is a registered 501(c)(3) organization. Learn more at https://www.good360.org.