04 May

Good360 and Nike Team up to Support Frontline Healthcare Workers During COVID-19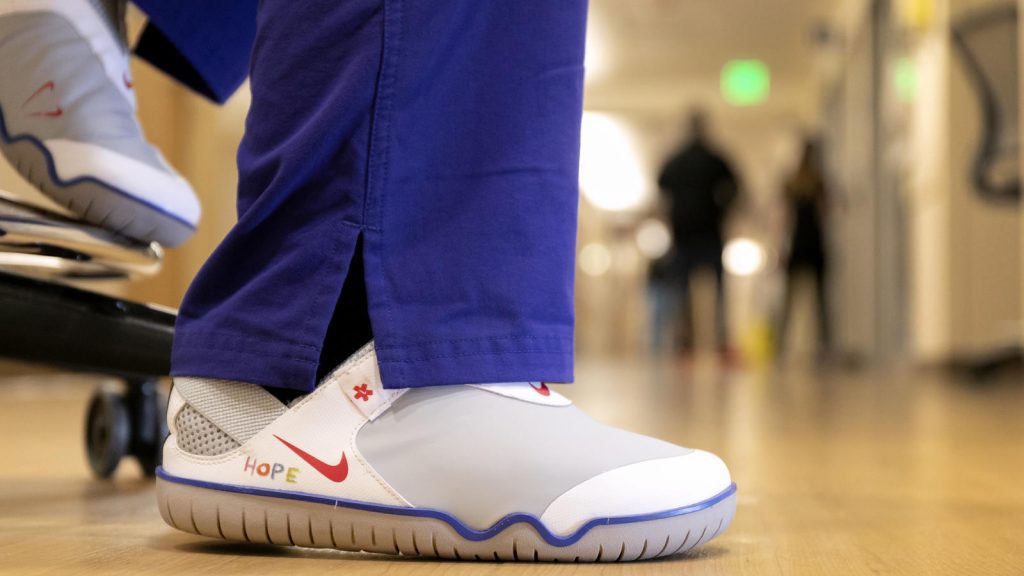 Responding to disasters is not new to Good360.  We have supported both short- and long-term recovery efforts in more than a dozen disasters over the past two years, but 2020 is already different.  The swift evolution of initial novel coronavirus cases into a full-blown global COVID-19 pandemic has challenged Good360 in new ways, just like it has for organizations around the world.
Thanks to our strong corporate and nonprofit partnerships, Good360 is in an excellent position to help support a wide variety of needs as they emerge in our communities.  Good360 has teamed up with long-standing partner, Nike, to distribute approximately 30,000 pairs of the Nike Air Zoom Pulse, a shoe developed and tested specifically with healthcare workers in mind.  With a Zoom AIR unit in the heel and springy, full-length foam in the midsole, the Air Zoom Pulse is designed for those who work on their feet all day.  (The shoe is sold out on the Nike website, and Nike is donating all of its current inventory of Air Zoom Pulse to frontline healthcare workers.) The shoes will be distributed through Good360 to health systems and hospitals in Chicago, Los Angeles, Memphis and New York City, in addition to within the Veterans Health Administration.
Good360 is also working with Nike to distribute approximately 95,000 pairs of soccer socks to healthcare workers in Los Angeles and New York City.
Read more about our work together on Nike News.