NY Businesses Aim to Cut Trash Generation by Half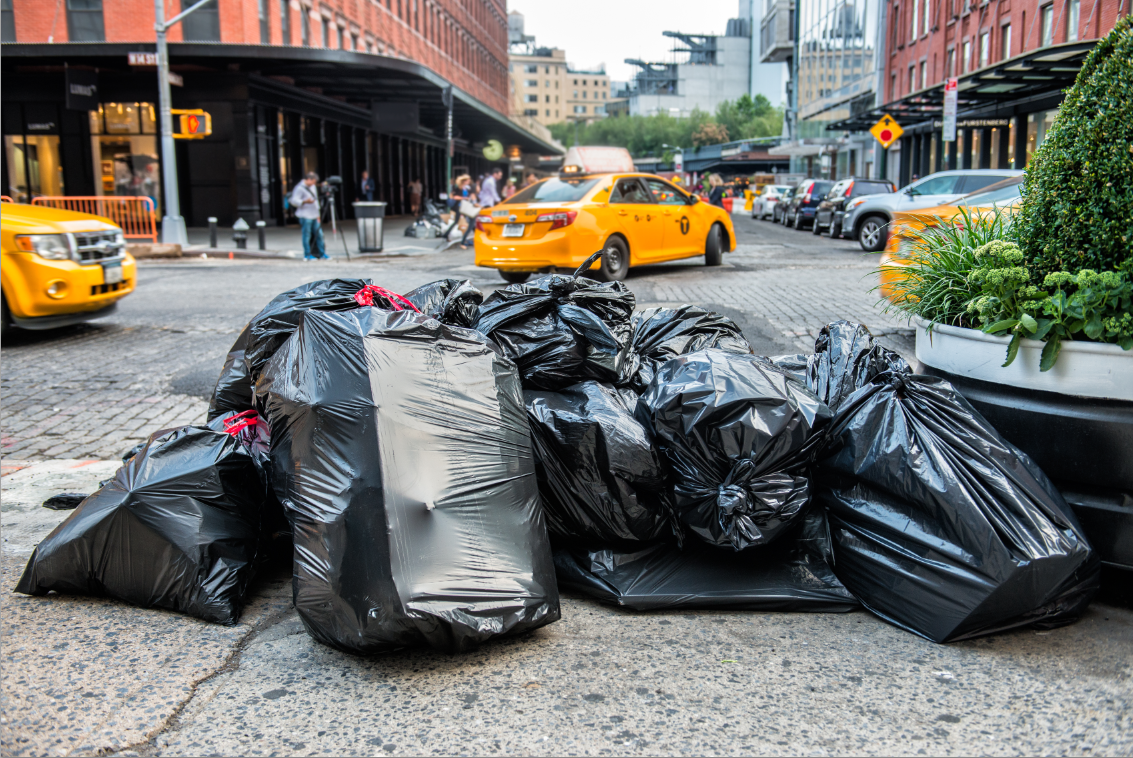 Over 30 businesses in New York City, ranging from Anheuser-Busch to Whole Foods Market Inc., recently announced that by this summer, they would cut the total amount of trash that they send to landfills by half. These businesses are currently participating in New York City Mayor Bill de Blasio's "Zero Waste Challenge," which aims to reduce the city's overall waste generation by 2030 by 90 percent. New York City, thanks to the mayor and a number of zero-waste-oriented local businesses, is actively working towards a sustainable future.
Last year, New York's 8 million residents generated 3.2 million tons of waste. In order to help the city become more sustainable, Blasio implemented the new "Zero Waste Challenge" which specifically targets businesses in the metropolitan area. The challenge began in February, and it requires participants to reduce total waste generation and to also donate leftover edible food to nonprofits such as City Harvest, which supplies meals to homeless shelters throughout New York.
So far, most of the participants in the challenge have already reduced their waste generation by 60 percent by using a number of different sustainable strategies, including switching from paper coffee cups to ceramic coffee mugs and using digital storage over traditional filing cabinets. The mayor's office points out that 13,000 tons of waste has already been diverted away from landfills this year. Participants include Etsy, Citi Field and Barclays Center (home of the New York Mets), The Peninsula and The Waldorf Astoria hotels, and restaurants such as Le Bernardin.
The mayor noted in a public statement that the city is working to make recycling and composting more accessible to the people of New York. "But everyone will need to do their part to make a more sustainable New York City a reality," he said. "These businesses are leading the way." New York isn't the only city with sustainability goals—Los Angeles is also working to reduce waste generation by 90 percent by 2025. Sustainability is an important goal for the nation at large—from firms like The Dow Chemical Company to cities like New York, the entirety of the nation views sustainability as a major priority. Companies interested in exploring the world of sustainability should consider learning about the importance of zero-waste generation and the circular economy. To learn more, click here.
Source: http://www.reuters.com/article/us-new-york-waste-idUSKCN0XT1FP
Richard Barney, Good360's EVP of Business Development, is responsible for working closely with corporate partners to create programs that help them do good, better. Richard brings years of business-to-business sales and leadership experience to the nonprofit world and is tasked with ensuring that corporate partners realize a strong ROI from their partnership with Good360.