Nike Soccer Balls Come to the Library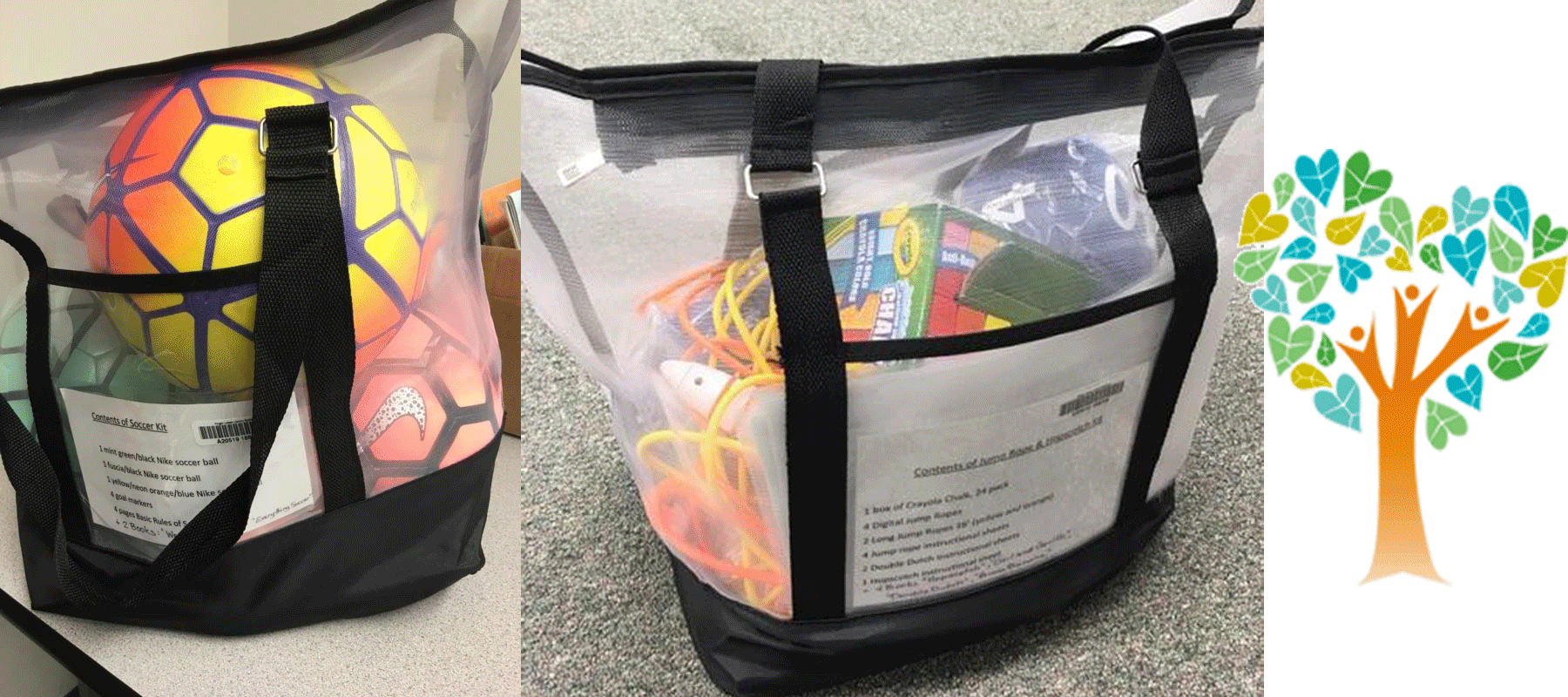 DONATION: NIKE SOCCER BALLS
LIVES IMPACTED: 30
The Cayuga County Community Health Network, Inc. (CCCHN) is a consortium of community, health and human service leaders and providers who serve the residents of Cayuga County New York. CCCHN strives to improve the overall health of Cayuga County residents by assessing community health care needs, implementing activities to improve access to health care services, and providing health and wellness programs to reduce barriers within Cayuga County.
Our county is struggling with obesity and diabetes. One of our current goals is to create opportunities to encourage families to become active together. This access to something new and different is important to families, especially in rural communities, who don't have transportation to the nearest city. We created bags with different activities in them and provided them to a local library as a pilot program. One activity bag, for example, had a couple of soccer bags, cones, and rules of the game. These were provided to the Port Byron Library, who added more resources to the bags, and added bar codes on the bags themselves to be able to loan them out like books. People were really excited to be able to check them out, and we will now expand this program to other libraries around our rural county.
The activity bags program was launched earlier in the summer at a family day at the Port Byron Library. Children were immediately excited and they began having bags checked out that first day. Based on feedback from families we're already looking to expand what we offer. Thank you to Nike and Good360 for the opportunity to create these bags for the kids of Cayuga County! Your generosity has gone a long way.
Website: www.cayugahealthnetwork.org