Increase in Online Returns Drives Boost in Reverse Logistics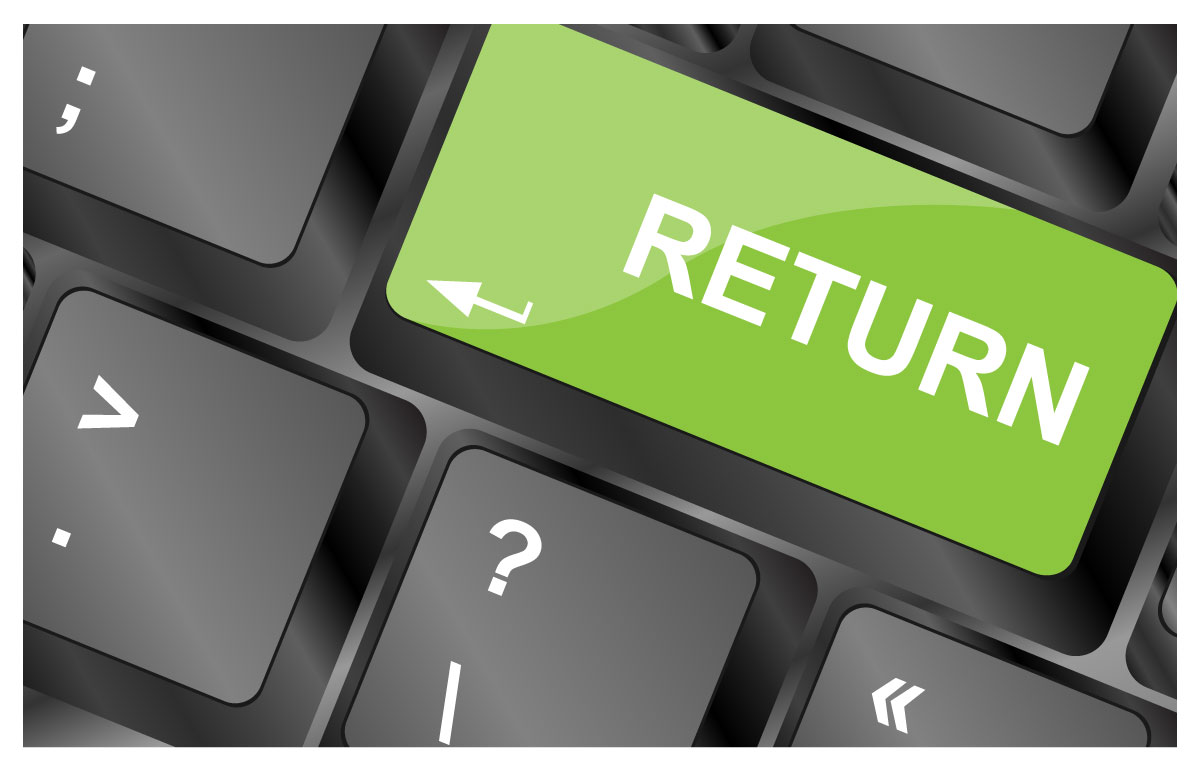 An increase in reverse logistics for businesses in the U.S. may cause a surge in total demand for reverse logistics-associated services and facilities, such as warehouses, according to DC Velocity and a study conducted by the CBRE Group Inc.
CBRE's study reported that online returns throughout North America (both U.S. and Canada) roughly equaled $290 billion of American and Canadian retail sales — or eight percent of 2015 total sales for both online and brick-and-mortar stores. Returns were fairly high last year and accounted for a large percentage of total e-commerce sales — CBRE noted that consumers, who aren't able to physically see or touch a product purchased online, will sometimes order several variations of the same product and only keep one.
For example, $70 billion in e-commerce transactions occurred during last year's holiday season, and $20 billion of the total sales were returns, according to CBRE. This increase in returns highlights a critical issue in many retail distributions networks — these networks are usually designed to only accommodate the forward flow of products, not a reverse flow. This has caused many retailers to mark returns down or even toss them out. CBRE estimates that 4.4 percent of total revenue has been lost due to the shipping and handling costs and overall product losses associated with inefficient reverse logistics and return strategies.
David Egan, the head of industrial research for CBRE and the author of the report, noted that the key to recouping those losses involves developing "an affective reverse logistics process." In other words, companies will have to create more reverse logistics facilities — such as warehouses and distribution centers — that will serve the sole purpose of handling returns or unused products. Additionally, companies will also have to develop effective strategies for disposing of goods that can't be sold or reused. An example of an effective reverse logistics process is Good360's strategy of partnering companies with excess goods with nonprofits in need of those specific items. Those companies are able to dispose of excess items in a socially responsible but financially efficient manner, and nonprofits can receive the goods they require to function effectively. Learn more about Good360's sustainable strategies here.
Source: http://www.dcvelocity.com/articles/20160308-reverse-logistics-could-spark-new-surge-in-warehouse-dc-demand-cbre-report-says/
Richard Barney, Good360's EVP of Business Development, is responsible for working closely with corporate partners to create programs that help them do good, better. Richard brings years of business-to-business sales and leadership experience to the nonprofit world and is tasked with ensuring that corporate partners realize a strong ROI from their partnership with Good360.