09 Mar

What Do You Meme? Donations Contribute to Major Christmas Distribution Event

Nashville Inner City Ministries
Nashville Inner City Ministries is an organization that originated in 1979. Since then, the organization has continued to serve the families in its communities for generations. This Good360 nonprofit partner dedicates its resources to empowering the spiritual, educational, and vocational development of at-risk youth in Nashville and Middleton, Tennessee.
During the 2021 holiday season, Nashville Inner City Ministries partnered with Good360 to receive a large donation provided by What Do You Meme? filled with games for children. Many received games to share with their friends and family at the holiday distribution event, Give One, Get One. This event was beneficial for kids who struggled with isolation during COVID-19.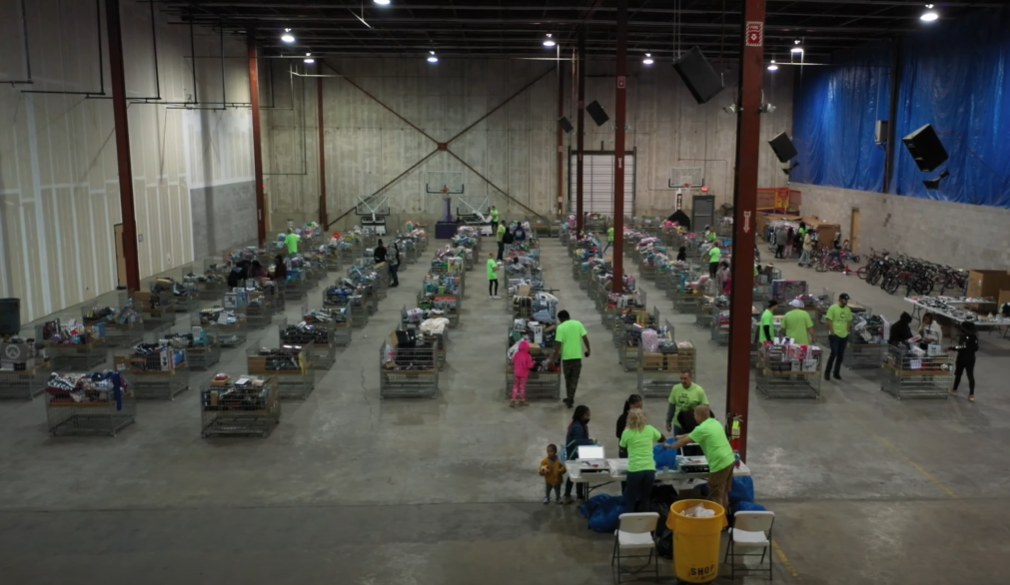 "During the isolation of COVID-19, it's no secret that our children suffered from loneliness and fear. Families were confined to their homes and in our low-income communities, there were not left with many opportunities for fun, said Kenny Purvis, Nashville Inner City Ministries Director of Development. "Thousands of children [received] new board games and puzzles to overcome this plight."
Board games and other interactive games help bring families together and connect on a deeper level, away from mobile devices and other common distractions.
"Internet service is spotty in these communities, thus why Metro Nashville Public Schools had to provide every student with mobile hot spots so they could attend remote learning classes," said Kenny. "Board games and puzzles found new life in the pandemic and have become needed items for family fun, with fears that another pandemic shut down could come again."
Children deserve to feel special during the holidays. With the games provided by What Do You Meme?, they now each have a special gift they can take home and enjoy for themselves.