25 Jul

Wells Fargo Unveils New CSR Strategy

Wells Fargo & Company revealed a new, company-wide corporate social responsibility strategy last April. The company hopes that this new strategy will help Wells Fargo successfully overcome any possible economic, environmental, or social challenges that may arise over the next five years. The company also unveiled a new set of CSR goals that it hopes to achieve by 2020, including goals related to philanthropy, supplier diversity, financing, and community development. Overall, Wells Fargo's CSR strategies and goals highlight its dedication towards social responsibility and philanthropy.

Wells Fargo developed the new CSR strategy as a response concerning the growing global corporate push towards sustainability and the circular economy. Wells Fargo hopes that the new strategy will help the company to achieve a number of notable goals, including increasing total veteran team member population numbers from 8,200 to 20,000, donating $100 million to meet social needs such as developing women leaders, and encouraging team members to volunteer more than 8.5 million hours over the next few years. Wells Fargo also plans on donating $500 million in philanthropy, offering an additional $100 billion in small business loans, increasing water efficiency at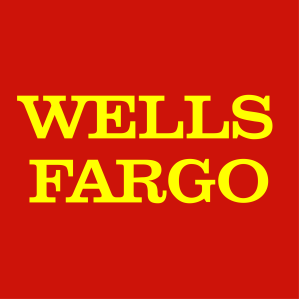 facilities by 65 percent, diverting 65 percent of total waste from landfills, and ensuring renewable power for 100 percent of its operations.
Jon Campbell, the head of government and community relations at Wells Fargo, notes that the new strategy will focus on three priorities: economic empowerment, environmental sustainability, and diversity and social inclusion. "We're great believers in setting goals," he said. "They play a critical role in helping us advance our CSR priorities across our business and geographies, and enable us to report on our progress in a more concrete and transparent manner." In short, Wells Fargo is not only planning for a greener future, but it's also actively working towards sustainable goals that can help to make the global circular economy a reality. Companies, large and small, should consider investing in sustainability. One of the simplest, and most cost-effective, sustainable strategies for companies to implement is the act of donating excess products or goods to nonprofits in need. To learn more about how companies can start donating their products, click here.
Source: http://www.csrwire.com/press_releases/38895-Wells- Fargo-Unveils-Five-Year- Corporate-Social- Responsibility-Goals
http://stories.wellsfargobank.com/commitment-creating-stronger-communities/
---
[mk_social_networks twitter="https://twitter.com/richardbarney" linkedin="https://www.linkedin.com/in/rbarneyCauthType%3ANAME_SEARCH%2Cidx%3A1-2-2%2CtarId%3A1439387578036%2Ctas%3Arich"]
Richard Barney, Good360's EVP of Business Development, is responsible for working closely with corporate partners to create programs that help them do good, better. Richard brings years of business-to-business sales and leadership experience to the nonprofit world and is tasked with ensuring that corporate partners realize a strong ROI from their partnership with Good360.