19 Dec

Water filters and hygiene products go a long way to help Flint's families

DONATION: AQUASANA WATER FILTERS

LIVES IMPACTED: 300

As the whole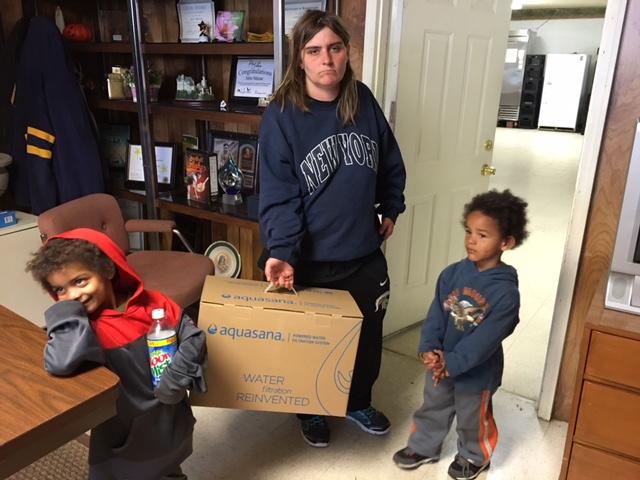 world now knows, Flint families are struggling with basic health needs because of drinking water tainted with lead. These issues have led to an increased need for clean water, water filters, and hygiene products. Children are the most affected by the water crisis because they are still developing and lead exposure can impact a child's mental and physical development.
Catholic Charities has been a strong force in the Flint community by supplying struggling families with clean water, filters, diapers, hygiene kids, and healthy food. However, it is because of companies donating through Good360 that we have been able to increase our fight to keep our families safe. Without the donors and Good360,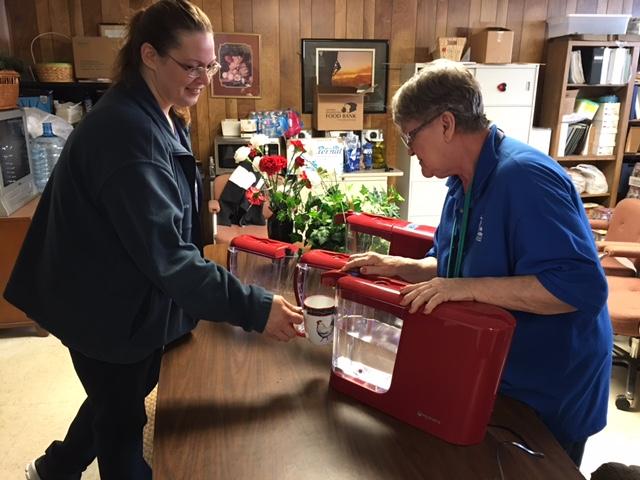 we simply could not provide the help that is needed. There are many examples of families that have been helped through these donations.
One example is Terrie, who lives near our North End Soup Kitchen on Flint's north side. Terrie brings her two children nearly every day to our agency to be fed both lunch and dinner. She does try to take a case of donated water every week, however it is hard to carry and she does not have a car. When we received the donation of Powered Water Filters from Aquasana, we gave her a demonstration. The kids were amazed how they work and she loved the idea that she can use the existing water in Flint to filter out the lead and other toxins that is in the city's water system. Other clients of the soup kitchen are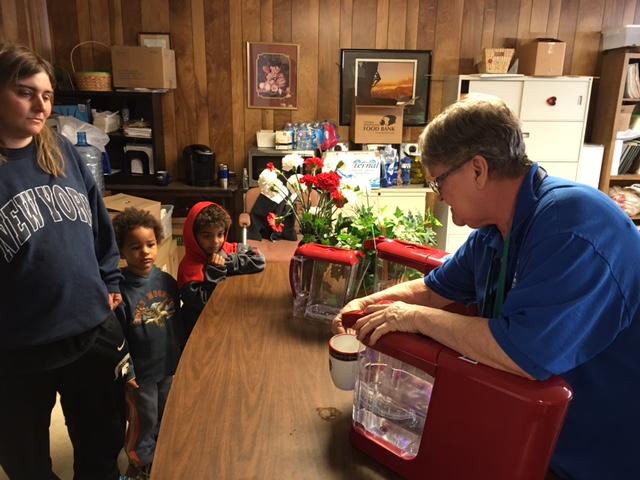 now asking for a unit for themselves. From May 2 to May 4, we distributed over 300 Aquasana Pitchers to our clients that need clean water the most. Families with children were a priority and by the end of the day on May 4th, all pitchers were distributed. We wish to thank Aquasana and Good360 for a wonderful donation when we needed it the most.
Terrie and her two kids are pictured above with NESK staff member Gloria.