27 Sep

Walmart Truckloads Reach Thousands in Kansas

DONATION: WALMART TRUCKLOADS

United Way of the Plains, in Wichita KS, brings the community together to focus on the building blocks of a better life for all:
Education (helping children and youth achieve

 their potential)

Income (promoting financial stability and independence)

Health (improving people's well being and health)
United Way raises funds, works with coalitions, writes grants, recruits volunteers and distributes in-kind gifts. At United Way of the Plains, we operate the Give Items of Value (GIV) warehouse. It's been one of our programs name since we started in 1985. As a Good360 Community Redistribution Partner (CRP), we store many donations in our warehouse and then distribute them to nonprofits locally. One of our most constant and largest donations has been truckloads from Walmart. Anything and everything can be found on these truckloads, so they are great for the needs of our diverse community. 
We receive many stories from local nonprofits who have received items from the Walmart truckloads. Below is just a sample of the positive comments we have gotten!
United Methodist Open Door Homeless Services
Lives Impacted: 2,600+
United Methodist Open Door Homeless Services has been assisting with basic living needs in the Wichita community for more than 50 years.  In addition to a free clothing closet open three days each week and a food ministry open five days each week, homeless services assist both homeless and nearly homeless individuals and families by providing meals, shower s, laundry, rental and utility assistance and case management. Our services are intended to alleviate the financial burdens individuals face and help them to maintain a positive outlook and feel encouraged in life. Open Door's Division of Homeless Services served 2,611 unduplicated individuals in the Wichita community last year.
Our local GIV Warehouse at United Way of the Plains is a tremendous asset to our community. We have received many Walmart goods here. From toilet paper to hygiene supplies, and reading glasses to bicycle parts, our community members are able to consider all needs of the individuals including emotional health, physical needs and health care.
We have utilized the donations in many ways such as supplying needed goods to those involved in substance abuse treatment or housing programs.  Small care packages have been created to help moms celebrate their children's birthday, piecing together small toys, streamers and balloons from GIV alongside a boxed cake mix we have in the food pantry. Other care packages have been created for homeless clients to settle in to their new place. A few rolls of toilet paper, zip tie storage bags, and a mop and broom set are perfect for these individuals just starting out in their new home. From toothpaste to clothing, and everything in between, we find a way to make good use of every Walmart donation!  These donations are so important to our clients, helping them to obtain and maintain self-sufficiency. Thank you to Good360 and Walmart for coordinating these donations!
Website: www.umopendoor.org
---
Main Place Youth, Inc.
Lives Impacted: 100+
Main Place Youth, Inc. is a Christian faith-based organization providing a "home-away-from-home" environment while ministering to teenage girls, ages 12 to 18, with addictive and destructive lifestyles. Some of the lifestyles MPY has worked with are: behavior issues, substance abuse, eating disorders, mental/physical/emotional/sexual abuse, neglect, promiscuity, and runaways. We provide a caring, family-structured home setting, endeavoring to touch the lives of hurting teenagers through spiritual guidance, education, appropriate role modeling, and teaching a solid value system. Our goal is bringing restoration from the inside out to our girls and families.
Main Place Youth, Inc. serves an average of 10-12 residents over the course of their 12-15 month stay. We have been in operation around 40 years and have served hundreds of students and families. This cannot be done without community support. These needs vary from our day-to-day hygiene and food products to cleaning supplies, office supplies, and so much more. Without the wide variety of items received, we would not be able to have such a strong impact on these teenagers with life-controlling behaviors.
Specifically, Main Place Youth, Inc. participates monthly in the United Way of the Plains GIV program. As a beneficiary of the Walmart donations from the program, we have been able to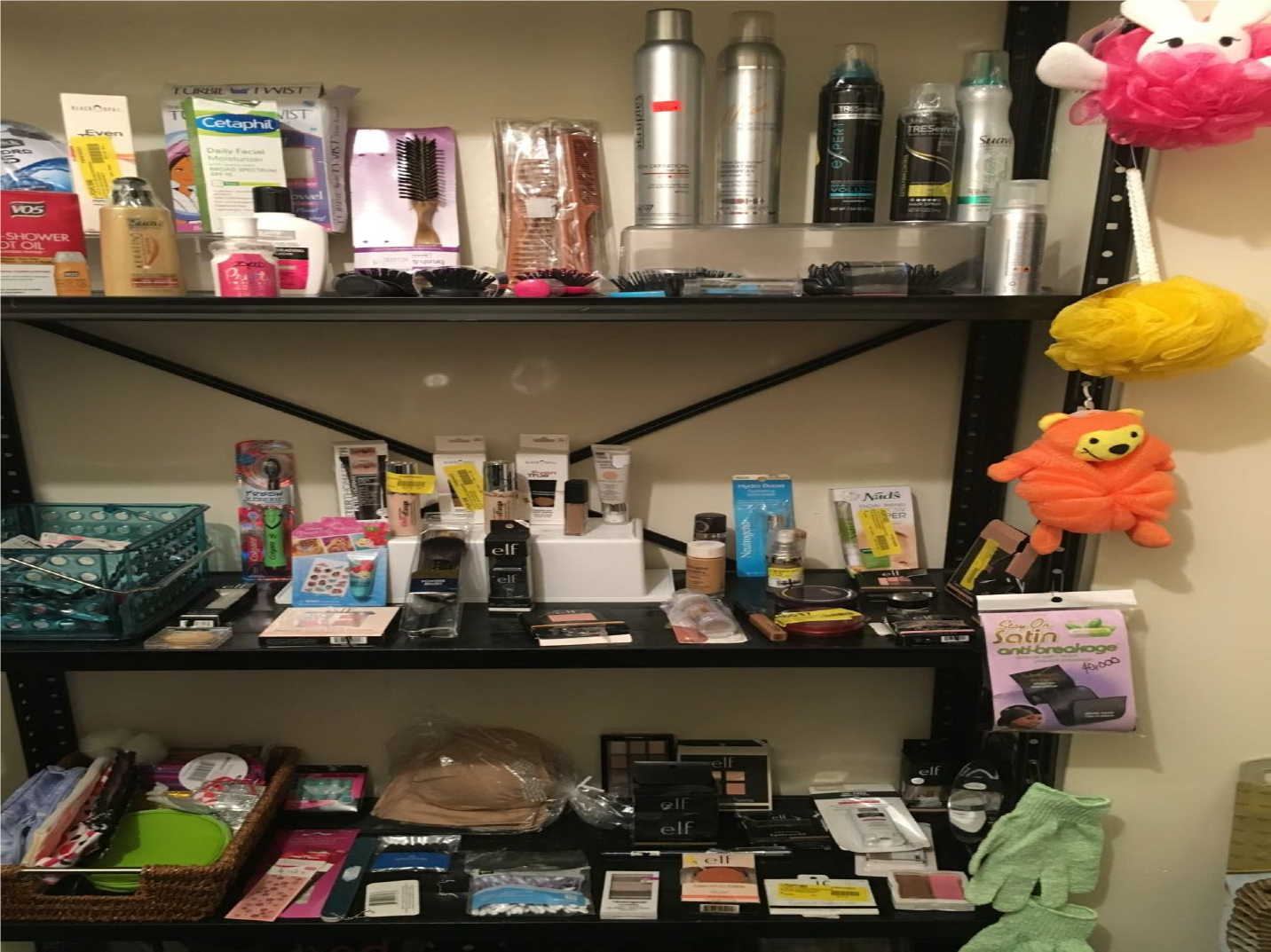 develop a unique and beneficial addition to our organization. That is, our "Point Store". Residents earn both positive and negative points throughout their daily routines to reinforce and correct behaviors. Once a week they are able to spend the balance of their positive points on some of the items received at the GIV program. Pictured is a photo of the Walmart items on display in our Point Store. Without fail, residents leave the Point Store with many valuable items and are able to celebrate in their accomplishments and advancements in their program at Main Place Youth, Inc. Short of these donations, the Point Store and other aspects of our program could not be possible. Thank you to Walmart, Good360 and United Way of the Plains for making these donations available. It has truly made a difference in these girls' lives!
Website: www.mainplaceyouth.org
---
Dear Neighbor Ministries
Lives Impacted: 500
The Sisters of St. Joseph, who have resided in the Hilltop neighborhood of Wichita for decades, became increasingly concerned as they saw their neighborhood transition from a booming, healthy place for families to one of the poorest areas of the city. Aware of the urgent need to help the "dear neighbor," the Congregation of the Sisters of St. Joseph founded Dear Neighbor Ministries in 2001. Using a combination of financial support, case management and individualized strategies, Dear Neighbor Ministries helps Hilltop residents who are poor or in crisis achieve greater stability and self-sufficiency.
We received a large amount of personal hygiene items and cleaning supplies through Good360 and United Way of the Plains that were donated from Walmart. This donation was used to provide essential items to residents of the Hilltop neighborhood who came to the Dear Neighbor Ministries food pantry. Although several of our clients qualify for federal food assistance (SNAP), that program does not provide for personal care items. Many in the Hilltop community cannot afford these items and face the possibility of going without the resources for basic hygiene.
This donation included items like deodorant, toothpaste and soap and helped address that need. Items like these are easy to take for granted but are an important part of living a healthy life. As simple as they are, they help provide a foundation for success at school or finding and maintaining a job. Because of this donation, many people had access to these basic supplies who otherwise would not have. These little items make a big impact on those who receive them.
One woman told us the story of her two-year-old child who spilled red fruit juice on her bedspread. The spill left a large stain and made using the bedspread uncomfortable and unpleasant to use. She did not have soap in the house and did not have the money to buy any, so she visited Dear Neighbor Ministries. She was able to obtain some soap from the pantry and clean her bedspread! This donation helped ensure that her children would be able to live in a clean environment, which is essential for their well-being. Thank you so much for your donation! Because of people like you, this is all possible.
Website: http://dearneighbor.org/