12 May

Walmart Donations Help Families In Need
Pure Love Ministry International Inc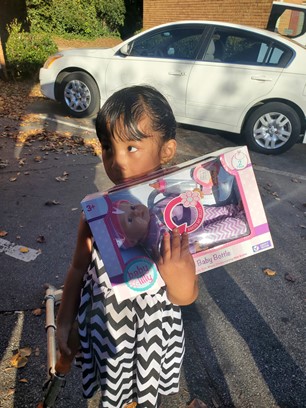 Pure Love Ministry International Inc (PLMI) is a Good360 nonprofit member based in Georgia. The organization's mission is "to touch the untouchable, reach the unreachable, and minister to the less privileged."
The organization has multiple programs to make a positive impact, including back-to-school programs, refugee and homeless outreach, leadership/mentoring, and senior citizen support. With donations sourced through Good360, PLMI is able to serve disadvantaged groups in their communities, sharing love and spreading hope.
Thanks to a Good360 donation, including products from Walmart, PLMI helped more than 400 people in DeKalb County. Through a recent distribution event, families in need received toys, clothes, housewares, toiletries, and more.
Thank you to Walmart and Pure Love Ministry International Inc for bringing essential items to those in need during these challenging times.