12 Oct

UPS Volunteers Make Their Mark at Our Omaha National Distribution Center

Last week, volunteers from the local sales team at UPS arrived at Good360's national distribution center in Omaha, NE ready to take on sorting a huge donation from Maker Studios. UPS has sent volunteers to Good360 multiple times a year since 2013, helping us sort donations from many different donors.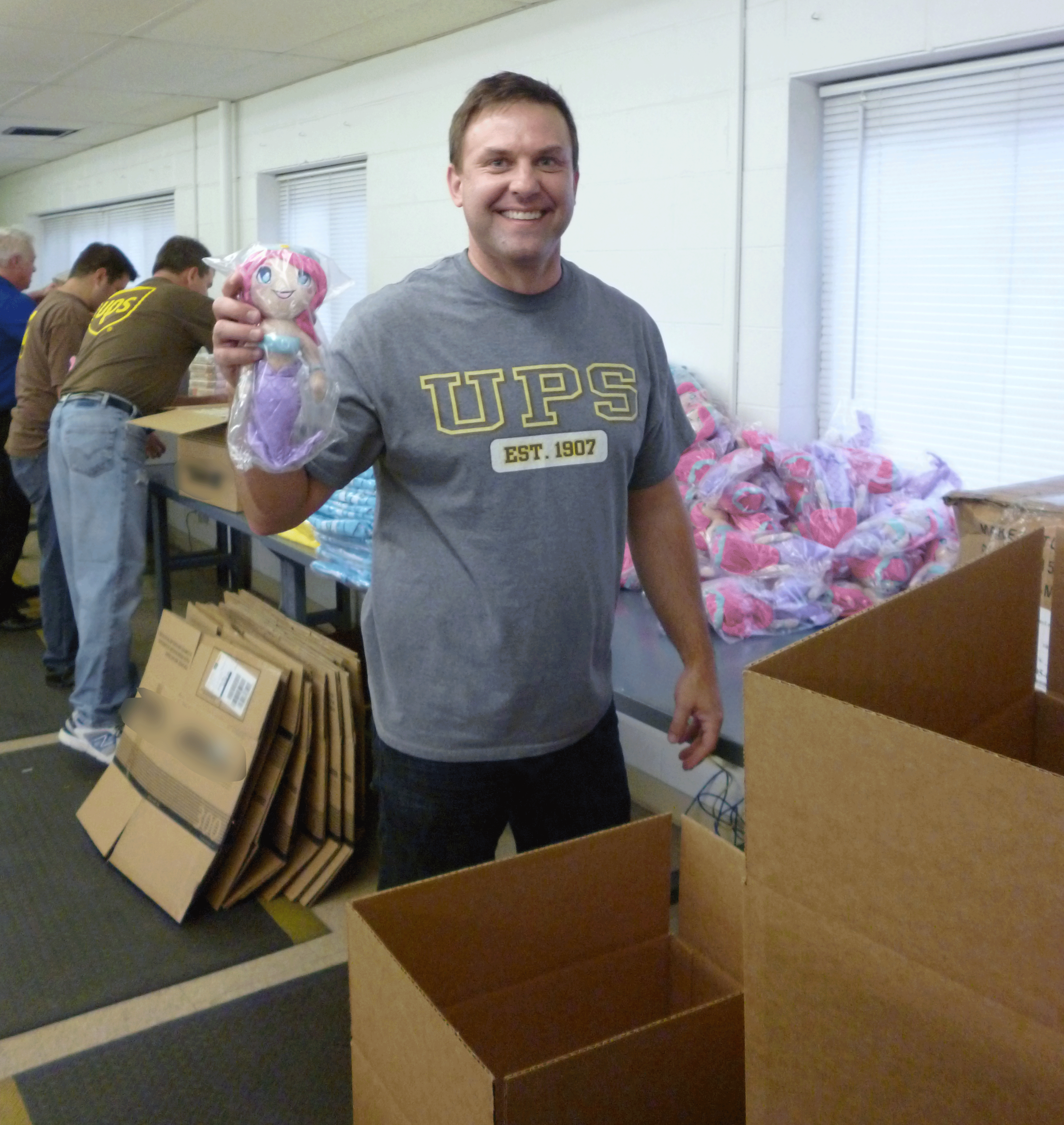 The crew always arrives eager to see what donation awaits them and then the seasoned volunteers organize themselves into sorters, packers, box-makers, and loaders. In two hours, the 11-person group created 316 cartons of packaged product including towels, backpacks, lunch boxes, plush toys, and puzzles.
UPS has taken special efforts to give back in the recent years. To them, giving means more than writing a check. It means combining employees' skills, passion, and time to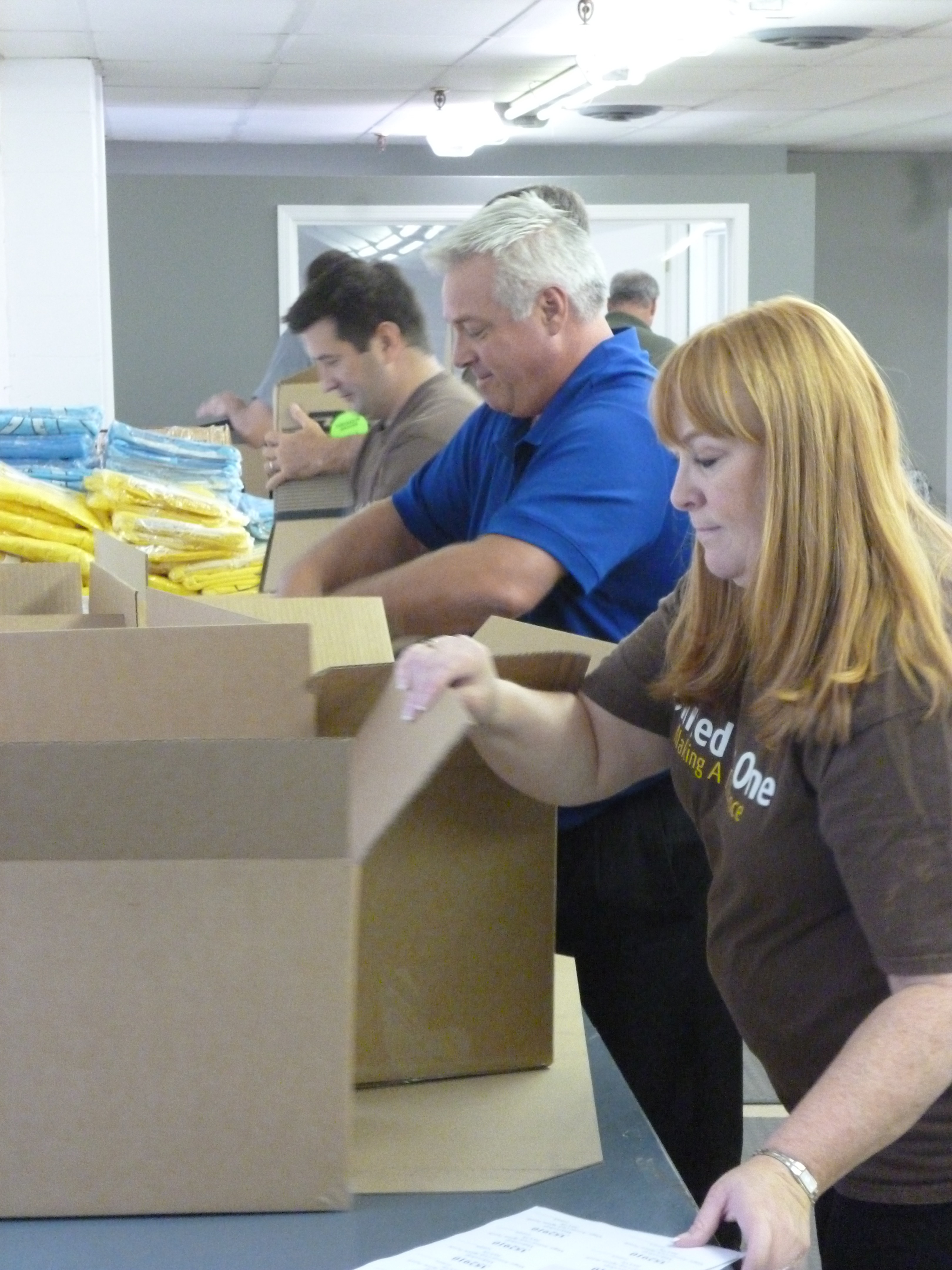 make a measurable difference in the community. UPS describes their community involvement as "UPSers coming together as one to make a difference around the world through volunteerism and giving."
The UPS crew is a always a great group to work with. Their enthusiastic attitudes make the day fly by! No matter what the donation, this group is willing to give it their all and have some fun in the process. A big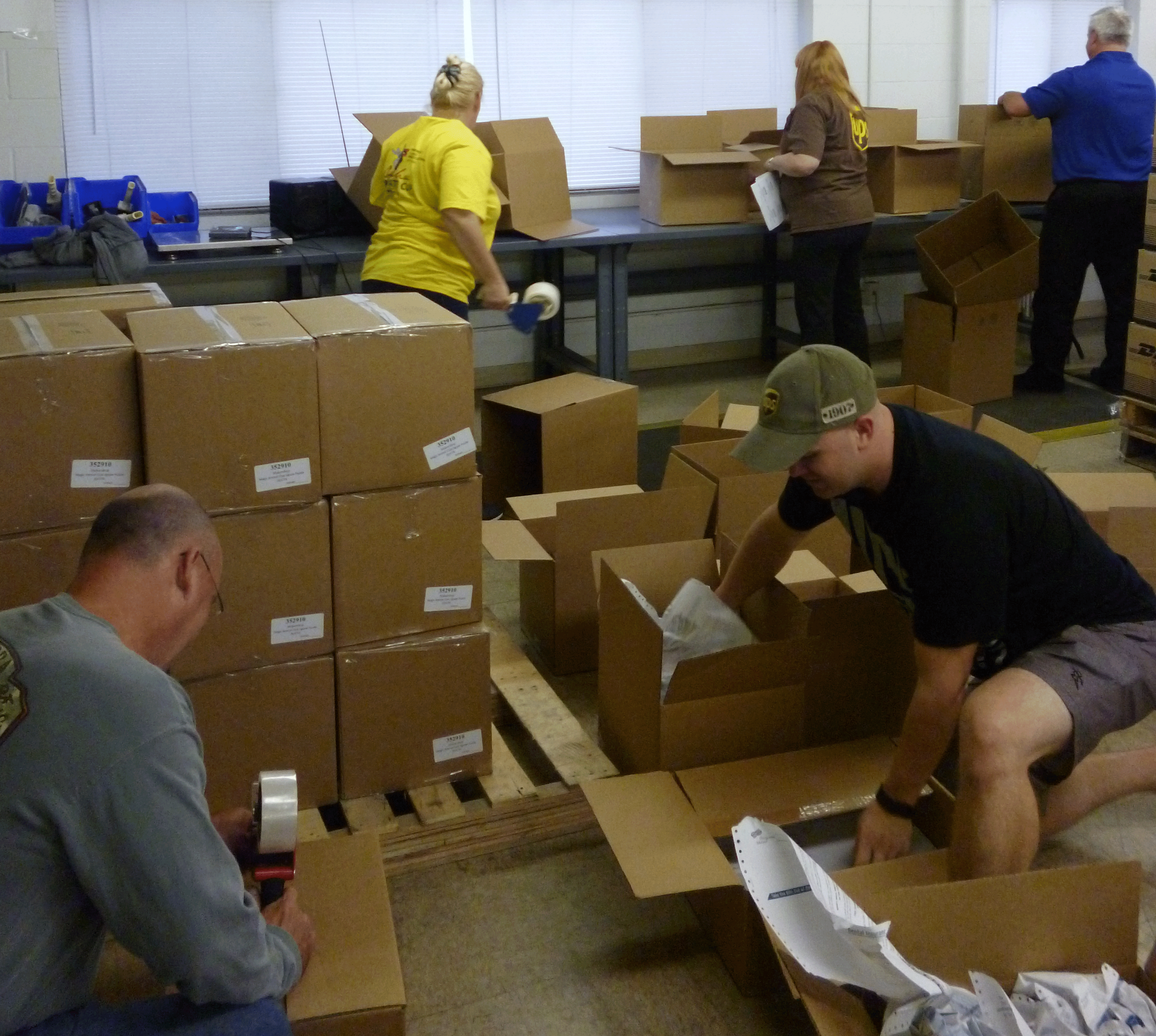 thank you goes out to our UPS volunteers: Kelly, Gregory, John, Isaac, Jason, Tony, Dave, James, John, Shellie, and Lynne! We hope to see you in the warehouse again soon!
Interested in doing good, better? Corporate employees, civic groups and college students are welcome to volunteer throughout the year at our National Distribution and Sorting Center.  If you are interested, please contact Jan McKenzie at jan@good360.org or 703-299-7562.