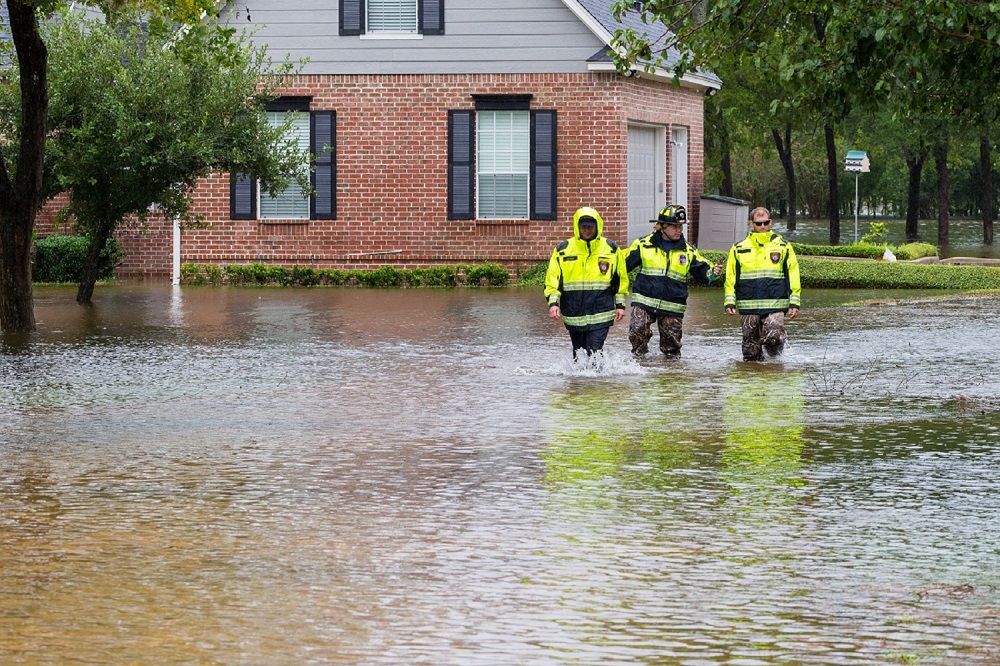 11 Jan

Trial Under Fire: Lessons from 2017's Deluge of Disasters

A total of 17 named storms pummeled the Atlantic region during the 2017 hurricane season, making it the 5th most active on record.

While it's tempting to view last year's hyperactive storm season as an anomaly, many scientists point to evidence suggesting that hurricanes will only get stronger and more destructive. In fact, many experts believe that climate change is making extreme weather more frequent and dangerous around the globe.

The increasing frequency and severity of natural disasters highlights the need for the Good360 Disaster Recovery Council (GDRC), which we first established in September 2016 to drive innovative ideas for improving private-public response in the aftermath of major catastrophes.

Under a collaborative model emphasizing knowledge sharing, we've invited thought leaders from the nonprofit, for-profit, scientific, and governmental sectors to contribute their expertise and feedback.

After our annual conference in Chicago in the fall of 2017, the Council's first few meetings have laid the groundwork for tackling four big issues:
Developing education on purposeful giving

Mapping the recovery cycle for major categories of disasters

Creating tools to improve efficiency, impact, and transparency

Driving more cross-sector engagement
As part of the group's overall mission to gather and disseminate best practices, we've asked some of our Council members to share their lessons and experiences from 2017's unusually eventful hurricane season.
Kris Taylor / Ecolab
Vice President, Community Relations and Ecolab Foundation:
During Hurricane Harvey, we learned we had to leverage people and facilities in a different way. With many roads closed, we couldn't work our normal channels. We had products pre-staged in Tennessee and other areas, but we couldn't get them in.
Fortunately, our headquarters is in Sugar Land, Texas, and we discovered on our daily calls that roads were open to locals. So we brought all of the materials to Sugar Land and used their facilities to distribute from there.
We hired security, set up tents, offloaded trucks and Ecolab team members took items out into the communities.
Faith Weiner / CVS Health
Senior Director of CSR and Philanthropy:
When Hurricane Harvey made landfall in the Greater Houston area, our primary concern was ensuring we could support our customers, colleagues and clients as quickly as possible. Since many roadways were impassable, we worked with the health departments and volunteer medical personnel to operate "pop-up pharmacies" in the shelters. We also deployed our mobile pharmacy to the NRG center to fill prescriptions and provide vaccines.
We're now working with departments of health in vulnerable areas to operate similar "pop-up pharmacies." Our primary goal in times of disaster is to provide the support needed within 24-48 hours and work with those first responders who are making a difference on the ground in impacted areas.
Michelle Scheppler / RH (Restoration Hardware)
Senior Leader, Compliance and CSR:
Even though our employees want to help right away when a major disaster hits, we learned that furniture is not normally what is needed most in the early stages of disaster recovery. Instead, we promoted an employee giving program with a company match. This ensured the right products would be given during each stage of the disaster recovery. And because making great furniture is what we do, our senior leadership also committed to donate product at the right time in the later stages of the recovery.
We encountered a unique situation with the Northern California fires since this was in RH's backyard. In this case, we were able to help at an early stage by opening up our sample warehouse in San Francisco's East Bay to any associate or immediate family member, friend, or neighbor who was impacted by the fires. People came to the warehouse to get donated RH product for their temporary housing situations. We also donated blankets, bedding and pillows to several shelters in place in the local area.
Shawn McCloud / Coyote Logistics
Director, UPS Operations:
Coyote sent two Chicago-based employees to Orlando to help the American Red Cross following Hurricane Irma. Having "boots on the ground" to give clear, concise direction to our operations team in the office helped us understand what was needed to support the mission. We have found that the first few hours after a temporary distribution center becomes operational are the most important – it is critical to have up-to-date information so we can deliver as many supplies as possible.
In May 2016, Coyote/UPS started leasing trailers. The trailer depots utilized were located strategically throughout the country and when coupled with our carrier network, allowed Coyote to offer a nimble solution with limited lead time. This past year, we were tasked with delivering these trailers for storage or shipping to areas of need for FEMA. The access to trailers and strong relationships with leasing providers allowed Coyote to successfully deliver on the request.
Joe Ruiz / UPS
Director of Humanitarian Relief Program:
Corporate disaster response usually breaks down into immediate response tactics and long-term recovery tactics. Companies don't need to commit everything in the first 72 hours. Make specific commitments for immediate relief, and commit support for recovery needs as they unfold.
Suzi Cabo / United Airlines
Managing Director, Corporate and Community Affairs:
Effective disaster response is more than an immediate reaction to an event – it a consistent life cycle of preparation, activation and recovery. To better address the needs of our employees, our business and the community during all stages of this cycle, United is working through an innovative a playbook to guide our humanitarian relief and response activities for both natural and manmade disasters.
This year alone, Good360 has sourced and distributed $28 million in product specifically for disaster recovery efforts. These donations were made possible because of the strong collaborative network that we've built between our corporate partners and our nonprofit members.
The Good360 Disaster Recovery Council gives us another platform to build upon these partnerships and to drive the conversation forward so the entire community can increase the effectiveness of our impact for future disasters.
---