20 Nov

Toys for Tots Donations Brighten Children's Days
Fort Schuyler Presbyterian Church
Bronx, NY
Lives Impacted: 955
The COVID-19 pandemic has created an economic crisis resulting in unemployment for many individuals. Due to the widespread financial hardship many families are currently facing, parents are struggling to provide food and necessities for their children.
Good360 and Toys for Tots recognize the importance of reminding children that there is still joy to be found in simple gifts every day, no matter how difficult things may be right now. Together, Good360 and Toys for Tots donated and distributed two million toys to nonprofit organizations across the United States.
One of the groups receiving a donation of toys is Fort Schuyler Presbyterian Church, located in the Bronx in an area that was hit hard by the COVID-19 pandemic. The Church was able to advance their long-standing mission of helping the community by distributing 955 toys to children in need.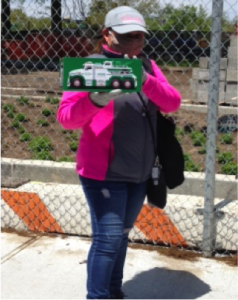 A mother named Sarah and her five-year-old son received toys from this donation, and Sarah was overcome with emotion when she received a new toy truck because she hadn't been able to afford new toys for her little one.
Another mom, Isabel, was delighted to receive a set of Legos for her daughter. She exclaimed, "Thank you so much! The girls love Legos. We have not been able to buy any toys since this virus started."
Because of the donations from Good360 and Toys for Tots, children are reminded that although times are very difficult, it is still important to brighten their day.