31 May

Mattel Toys Arrive At The Perfect Time

DONATION: MATTEL TOYS

LIVES IMPACTED: 300
At McClendon Recovery Initiatives, in Piscataway, New Jersey, our vision is to address the impact of incarceration, substance use, and mental health stigma on individuals and families through the provision of evidenced-based supportive counseling, case management, training, and referral services. We provide a variety of services to support and help those we serve live the best life they can.
In December, our volunteers gathered to wrap almost 300 gifts for children and families in our community. The donations that we received through Good360, such as the Mattel WWE Rumblers Playsets, allowed us to provide Christmas gifts to those who have been affected by incarceration, substance use, and other disparities. These circumstances often have a large economic impact on families. The gifts were a huge relief to those who could not afford something special during the holiday season for their loved ones. This donation reinforces to our community that we are committed to making improvements and helping in needy areas.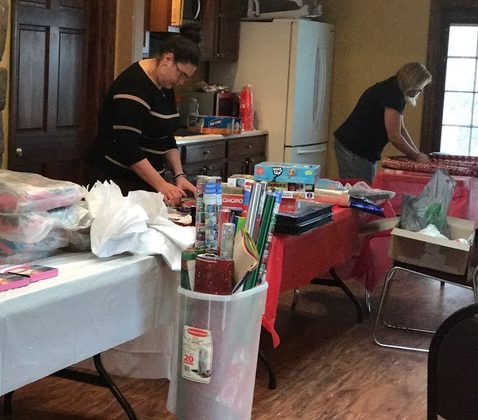 The toys were delivered to the AC Rescue Mission, Hoboken Shelter, and a women's group that provides specialized medication for mothers and expectant moms. At the AC Rescue Mission, staff said, "Thank you so much for your donation. It really means a lot to the children at the mission." Hoboken Shelter staff said, "Thank you very much for your kindness!" Staff at the women's shelter told us, "Thank you, that was very thoughtful of you." The gifts were appreciated by all and came at the perfect time. Thank you to Mattel and Good360 for the wonderful donations.
Website: www.mriinc.org