12 May

Toy Donation Makes Children's Hospital Visits More "Bear-Able"

DONATION: CRAYOLA ART SUPPLIES, GENERAL MILLS BOOKS, AND MATTEL ASSORTED GAMES AND TOYS

LIVES IMPACTED: 16,000

Children's Cancer Recovery Foundation (CCRF), in New Oxford, PA, improves the mental, social, and emotional well-being of children with cancer and their families. Our Bear-Able Gifts Program is the largest supplier of gifts to children with cancer in North America because of the generosity of individuals and corporations all across the United States such as Good360, Mattel, General Mills, and Crayola. We deliver gifts to thousands of children each year. Items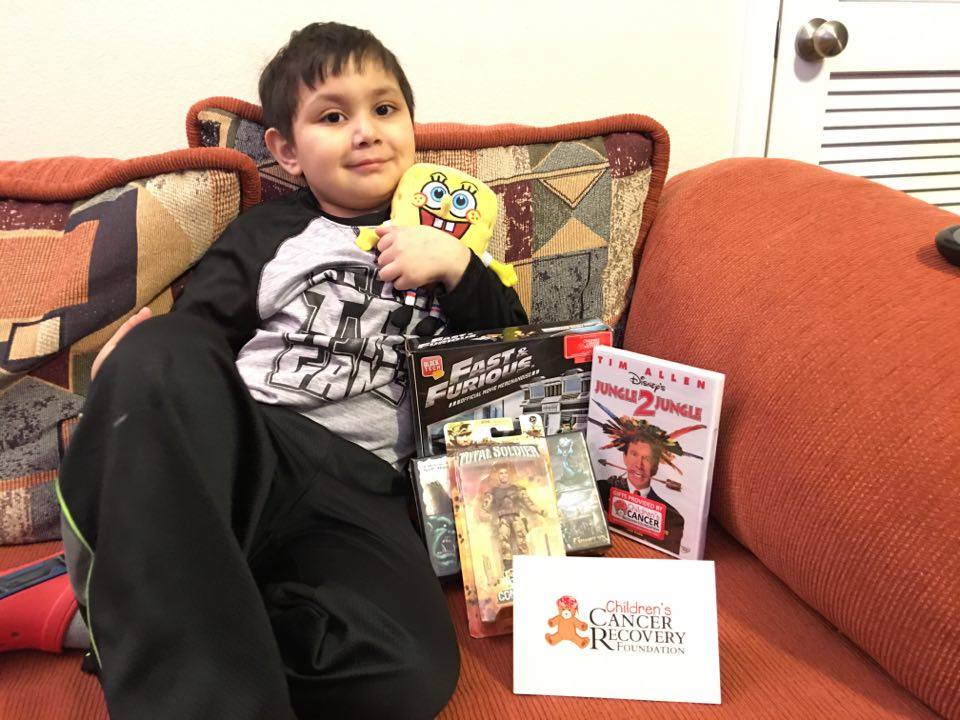 such as board games, toys, crayons, coloring books, markers, puzzles, books, teddy bears, and craft kits are distributed to hospitals across the country.
Every quarter our network of social workers and child life specialists, working with children in more than 200 hospitals, have the opportunity to request toys for the children they are treating. When the toys arrive at their destination, the hospitals provide each child with their gift when he or she comes in for a medical treatment. Some children receive a special gift on their birthdays, too! Other hospitals will place toys in their play centers for all of the children to enjoy. The possibilities are endless and the smiles are contagious! CCRF believes it takes more than medicine for a child to overcome cancer. A positive attitude makes all the difference. The gifts we received via Good360 allowed us to refill our shelves with items for these children battling cancer.
One of the children that received a toy, a young patient named Callan, was so happy to get his stuffed animal. His mom said, "Our son was diagnosed with Acute Lymphoblastic Leukemia a year and a half ago. He is 3 years old, and is the kindest, sweetest child. He loves Star Wars. I think he might actually have the force. Our child's diagnosis has affected every single aspect of our lives. Together we live with a disease that threatens to silence a child's laughter, to dim the brightness in his eyes, to remove the warm sunshine from his skin. The threat is terrifying. The reality is that as a family we learned to laugh anyway, to shine anyway, and to enjoy the warm sunshine even if it's in our imagination. Our beautiful child has cancer, but cancer does not have us." Thanks to all involved for making this happen! Callan and other children like him are a little happier today because of it.
Website: http://childrenscancerrecovery.org/