26 May

Tempur Sealy Follows Through on Philanthropic Commitment -Getting Goods to People in Need
Donor: Tempur Sealy International 

Lives Impacted: 300+
With people retreating indoors due to COVID-19, a safe and comfortable mattress has never been more important. Tempur Sealy International(TSI) recognized this and decided for the immediate future to focus philanthropic efforts on getting its products to governments, healthcare organizations and charities that have a pandemic-related need. Here are a few examples of the ways these mattresses have made a difference during the public health crisis.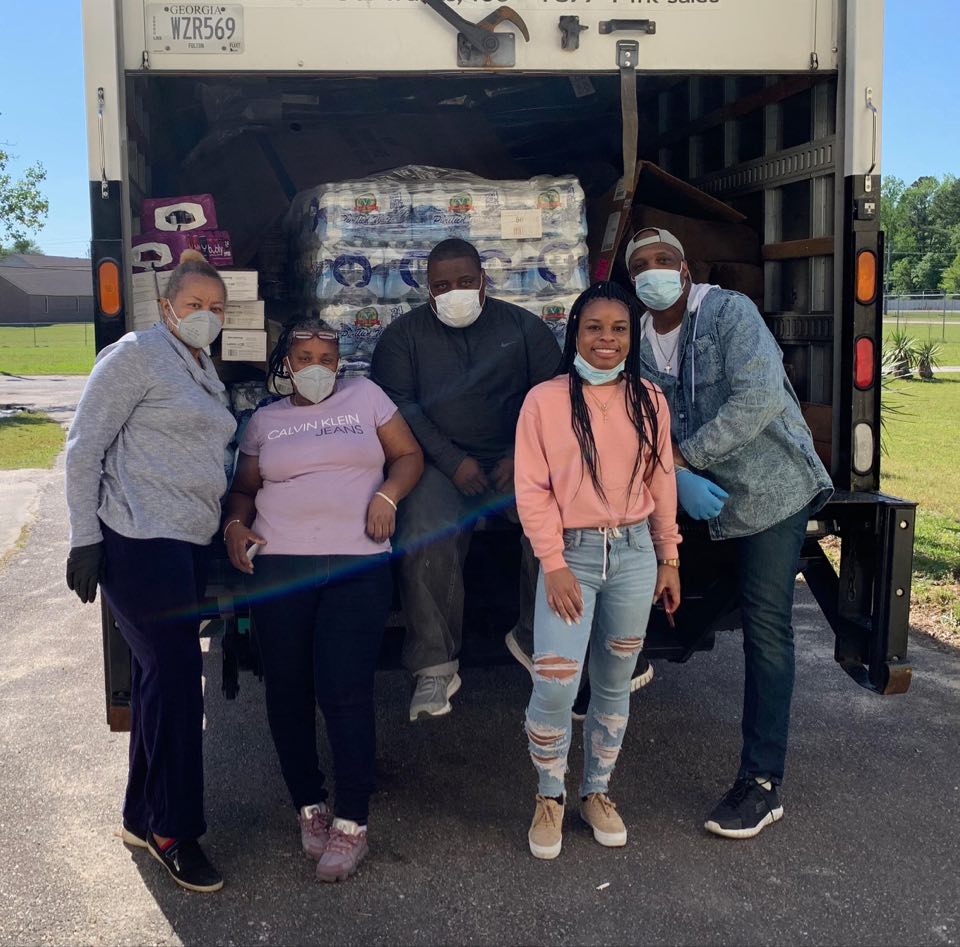 Dillon County Long Term Recovery Group (LTRG)
A nonprofit organization based in Dillon County, SC, Dillon County Long Term Recovery Group provides high quality disaster assistance to the people in the region.To keep up with overwhelming need due to COVID-19, Dillon County first responders had been sleeping on cots at a local Emergency Operation Center. Thanks to a generous donation of 20 mattresses and box springs from Tempur Sealy, these frontline workers now have a comfortable place to rest. An additional five sets of mattresses and springs were delivered directly to families who had been impacted by COVID-19. Three of the families had someone become unemployed as a result of the state's shutdown while the two other families had infected members and needed to reconfigure the layout of their houses to prevent transmission.
Additional mattresses were distributed to Hurricane Florence survivors. Those individuals are still rebuilding from the 2018 natural disaster and now have to deal with the economic impact related to COVID-19. Thanks to Tempur Sealy they have one less thing to worry about and can rejuvenate with a good night's sleep.
The Moore Wright Group (TMWG)
During the pandemic, The Moore Wright Group recognized an opportunity to expand their focus from assisting local agencies and organizations with needed goods, to assisting government agencies, and organizations throughout the region with items communities desperately need.
The Moore Wright Group's, mission is to break the cycle of poverty, abuse, and abandonment in the Washington state community by providing hope and to create communities where everyone can thrive. A Good360 Community Redistribution Partner, TMWG was one of the first organizations to respond to COVID-19 in the United States. The first reported case was in Snohomish County, Washington.
For more than four months, TMWG has been assisting local police and sheriff departments, hospitals, senior centers,and Tribes by providing product donations including Tempur Sealy mattresses. These mattresses have been distributed to frontline workers in Mason and Lewis Counties. Donated products were given to individuals referred from the Washington State Department of Veteran Affairs. As some veterans were transitioning out of homelessness, they were also the recipient of a bed."
According to the U.S. Interagency Council on Homelessness, approximately, 1,585 veterans per day experience homelessness in Washington (latest numbers are from January 2019).
"We see this as an opportunity to step out and serve Washington and our neighbors during this pandemic to give hope," said Tanikka Watford Williams, Executive Director of The Moore Wright Group. "We know firsthand funding is tight and the need is great. Thank you Tempur Sealy and Good360!"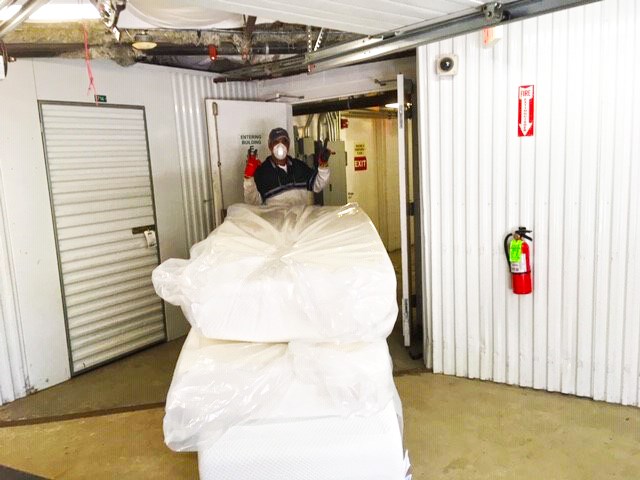 United Way of Massachusetts Bay and Merrimack Valley
No matter what is going on in the world, United Way of Massachusetts Bay and Merrimack Valley's mission remains the same, unite people to create change that lasts. Following that sentiment, Tempur Sealy and Good360 teamed up to deliver three trailer truck loads of mattresses to UWMBMV.
From there, UWMBMC donated some of the items to the Massachusetts Coalition for the Homeless. The mission of the Massachusetts Coalition for the Homeless is to eradicate homelessness from the Commonwealth of Massachusetts and ensure that everyone has a place to call home. With many shelters unable to accommodate new residents due to COVID-19 concerns, the Coalition is identifying additional options for housing in the area. The donated mattresses are key to making sure that people have a safe place to sleep in their makeshift residences.
An additional 128 mattresses were provided to the Victory Programs which opens doors to recovery, hope, and community to individuals and families facing homelessness, addiction,or other chronic illnesses in the Boston area.
"Responding to health crises has been part of our line of work for decades, and each time, our red doors have remained opened," said Victory Programs Executive Director Sarah Porter. "As the situation unfolds, we will continue to be responsive and strategic. In this time of great uncertainty, I do know this for sure: We need to stay together, take care of one another, and look after our communities."
Thanks to Tempur Sealy and its continued generosity, Good360 will continue to provide hope and deliver essential products to communities around the world during the pandemic and long after.