25 Oct

Target Pillows Provide The "Best Sleep Ever" for California Youth

DONATION: TARGET PILLOWS

LIVES IMPACTED: 100+

At Santa Claus, Inc. in San Bernardino, CA, we provide critical services to those in need in the Inland Empire area. We aim to strengthen the family unit through a variety of community based programs.

We recently received a donation of bedding that we were planning on distributing to young people in our area. These children did not own pillows, however, and this donation did not include them. Luckily, we found a donation of Target pillows from Good360! These came at the perfect time. We were able to distribute these full sets to five different school districts and a number of youth foster homes. The pillows were the most treasured item out of everything that we distributed.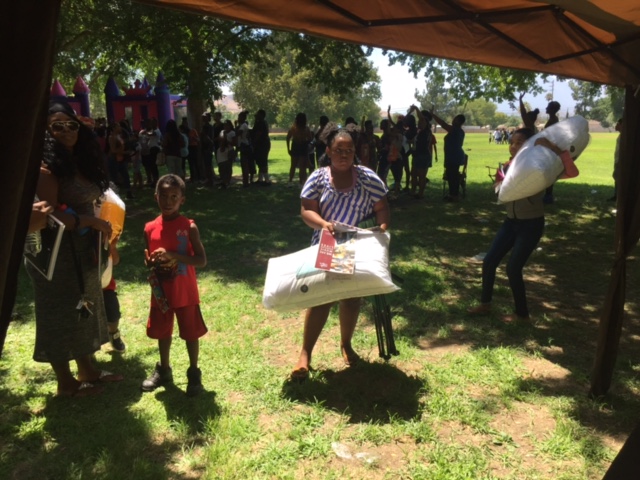 The area that we serve is in one of the lowest income zip codes in California. These pillows were perfect for the children, an essential item they could not otherwise afford. The pillows allowed them to sleep better at night. This results in the children going to school refreshed, and, therefore, increasing their ability to learn.
One of the boys told the principal at his school that he had the best sleep ever after receiving the donation. He went on to explain to the principal that he had been sleeping in the bathtub of the hotel room where his family lived. He used the king-sized pillow like a mattress. It was warm, comfortable, and allowed him to have a good night's sleep. For those without a comfortable place to lay their heads at night, this was the best gift yet. Thank you!
Website: https://santaclausinc.com/