23 Jun

Smile… Because It Matters!
DONATION: BURT'S BEES LIP SHIMMERS
LIVES IMPACTED: 93
Exceptional Care for Children (ECC) is Delaware's first and only non-profit pediatric skilled nursing facility. Listed amongst the top 100 nursing homes in the country, we provide transitional, long-term, and end of life care for children who are very medically fragile in a home-like environment outside of an acute care hospital. The goal is to create an environment where these children can put their medical challenges aside and experience life as a kid.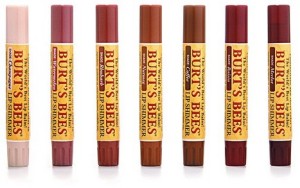 The young ladies who live at ECC were thrilled to receive "lipstick", the Burt's Bees Lip Shimmers we got through Good360. We house many wonderful miniature "divas" who love to primp and this was the perfect addition to their daily routine! Those who carry purses with them throughout the day now also carry their Burt's Bees wherever they go.
Thank you for the opportunity to find product donations that we can provide directly to the end-user and to promote a culture of normalcy for our children. The benefits are many, including providing the children with products that they find useful and interesting, assisting with their developmental growth, increasing their self-esteem and offering value and validation that they are like all others. It is the best we can hope for and it generates smiles….many, many, smiles!
Photo description:  This is 3 year-old Kevana with Tracie Martin, MSN, Director of Nursing, applying her "lipstick" during a skilled Physical Therapy session. Teaching life skills like grooming is essential to every child…. especially a little princess like Kevana!
Nonprofit Website: www.exceptionalcare.org