17 Nov

Scotch Donates Essential Products for CA Wildfire Relief

DONATION: SCOTCH CORPORATION GLOVES, GOGGLES, AND SAFETY KITS

LIVES IMPACTED: 8,000

The California Fires that ravaged northern California in early October 2017 grew to become the most destructive wildfires in the history of California. The fires burned 210,000 acres and forced 90,000 people to evacuate from their homes, claiming the lives of 43 people and hospitalizing at least 185. Many evacuees returned to find their homes reduced to ash and rubble, and were left to pick through the remnants. Good360 quickly mobilized to deliver critically needed products to these families. In one example, Good360 partnered with American Red Cross and Scotch Corporation to facilitate the quick delivery of 8,000 pairs of gloves to assist in clean-up efforts.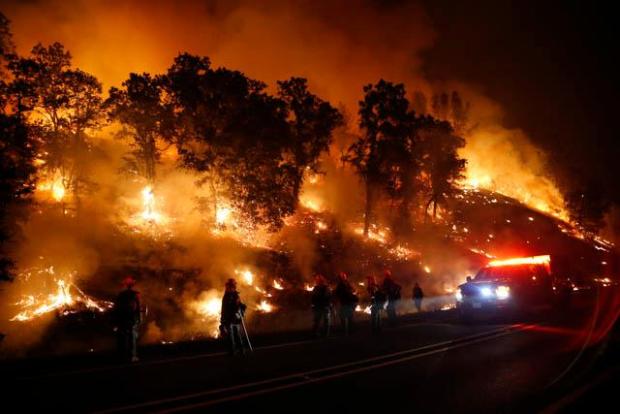 Good360 reached out to American Red Cross (ARC) to understand the needs on the ground in California. It was determined that Good360 would be a critical resource for procuring product for the ARC "Distribution of Emergency Supplies" event which provides impacted communities with cleaning and comfort items to support recovery efforts.
Scotch Corporation worked with Good360 to ensure that the wide range of products they provided went to the areas that needed them most. The delivery of 8,000 pairs of gloves, 1,200 safety goggles and 30,000 safety kits were coordinated to three different locations that are aiding in disaster. The nitrile gloves became extremely useful for families in California for removing soot and debris from their homes while the goggles assisted another organization in the mucking and gutting process in Texas. Scotch Corporation understood the need to get only useable products to the disaster field and was quick to accommodate our request to split the donation into multiple locations.
Partners like Scotch Corporation are critical to Good360's mission of delivering the right product to the right people at the right time. The disaster field is very fluid and partners who are able to adapt and respond to rapidly changing needs are extremely valuable. Good360 is proud to align itself with partners such as Scotch Corporation who are able to respond to disaster quickly and effectively. Good360 will continue leading collaboration across sectors on the disaster field and delivering the right product where it is needed most.