15 Nov

Rockline Disinfectant Wipes Aid in Hurricane Harvey Recovery

DONATION: ROCKLINE DISENFECTANT WIPES

LIVES IMPACTED: 500+

In the wake of Hurricane Harvey, thousands of homes in Houston communities were badly damaged and infested with mold and bacteria. Once people started clearing their homes of excess water and debris, they needed a way to ensure they were not carrying harmful germs away with them.

With access to running water and soap no longer a reliable source, disinfectant wipes become the main way people tried to protect themselves from the new and dangerous bacteria around them. Good360 reached out to Rockline and conveyed this critical need. They were quick to respond with a truckload of wipes to assist the Hurricane Harvey victims. Good360 worked with the National Council of Jewish Charities to distribute where they were needed most.

After Harvey hit, many members of the affected communities looked to their local religious centers for assistance. Many churches and synagogues in the Houston area put their normal operations on hold to become full-time shelters and distribution centers for the people who were coming to them for help. Good360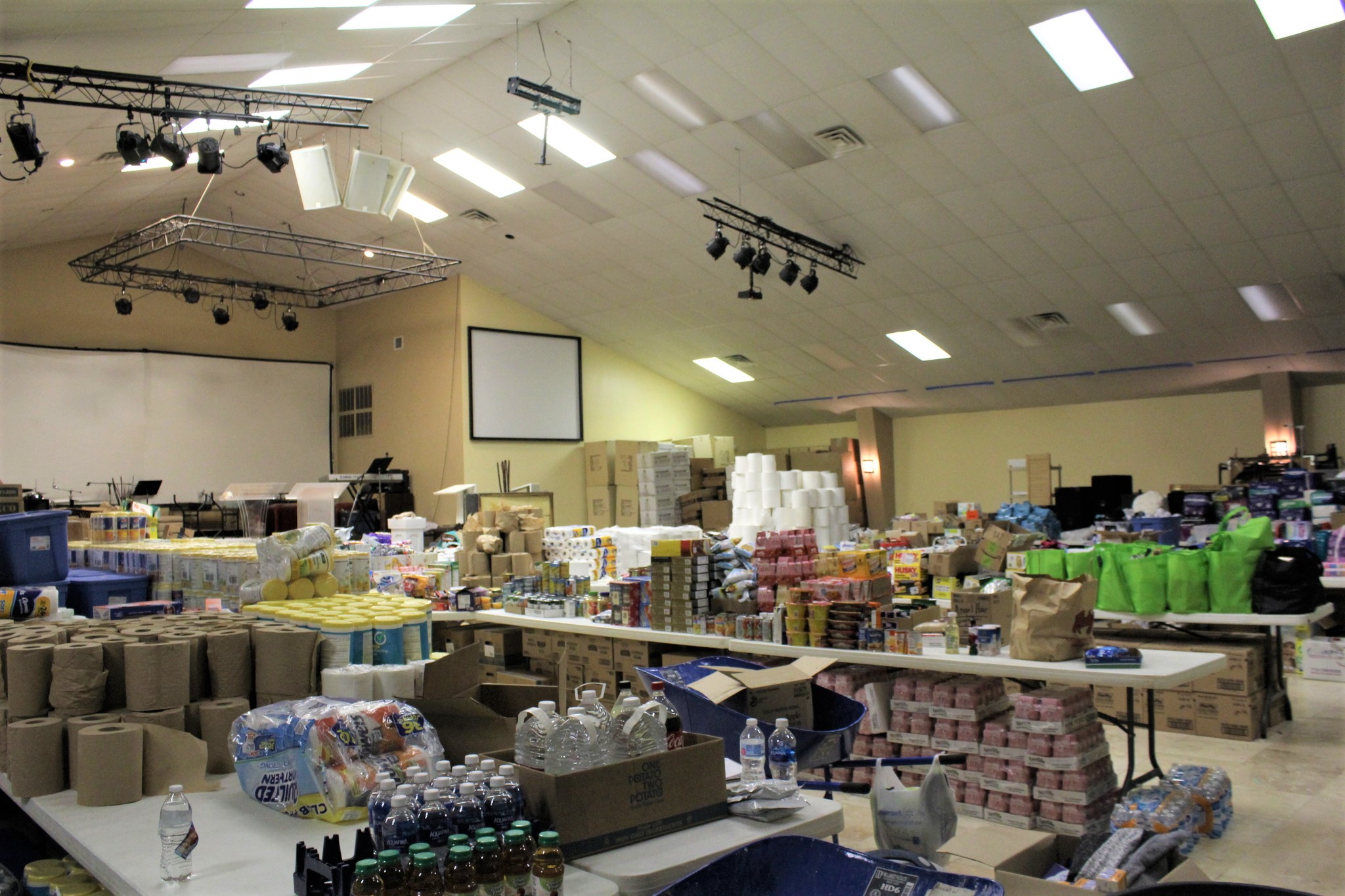 partnered with The National Council of Jewish Charities, who was sponsoring churches and synagogues in the hardest-hit areas.
Working through The National Council of Jewish Charities, Good360 was able to send the Rockline disinfectant wipes to Gulf Meadows Church and Torah Vachesed in Houston. The Good360 Disaster Recovery team visited Gulf Meadows Church and Torah Vachesed shortly after the devastation of the storm. Entire rooms had been designated to be used as a distribution point for all members of their communities to come and seek help. Gulf Meadows Church's own chapel was flooded from the storm but they still opened one of their secondary buildings where they stored everything from hand wipes to backpacks. Members of the community and congregation came throughout the day and the church gave them whatever they needed.
Working with partners like Rockline and the National Council of Jewish Charities, who see the needs on the ground and respond effectively, is critical to Good360's mission. In order to respond to the needs that arise after a disaster it is important to align with organizations who can respond quickly and efficiently. Good360 is proud to partner with such organizations and will continue to work to provide the right products to the right people at the right time.