16 Jun

Product Donation Allows Children to Build Their Imaginations
United Movement Organized Kindness

Las Vegas, NV
https://www.umokindness.org/

Lives Impacted: 25+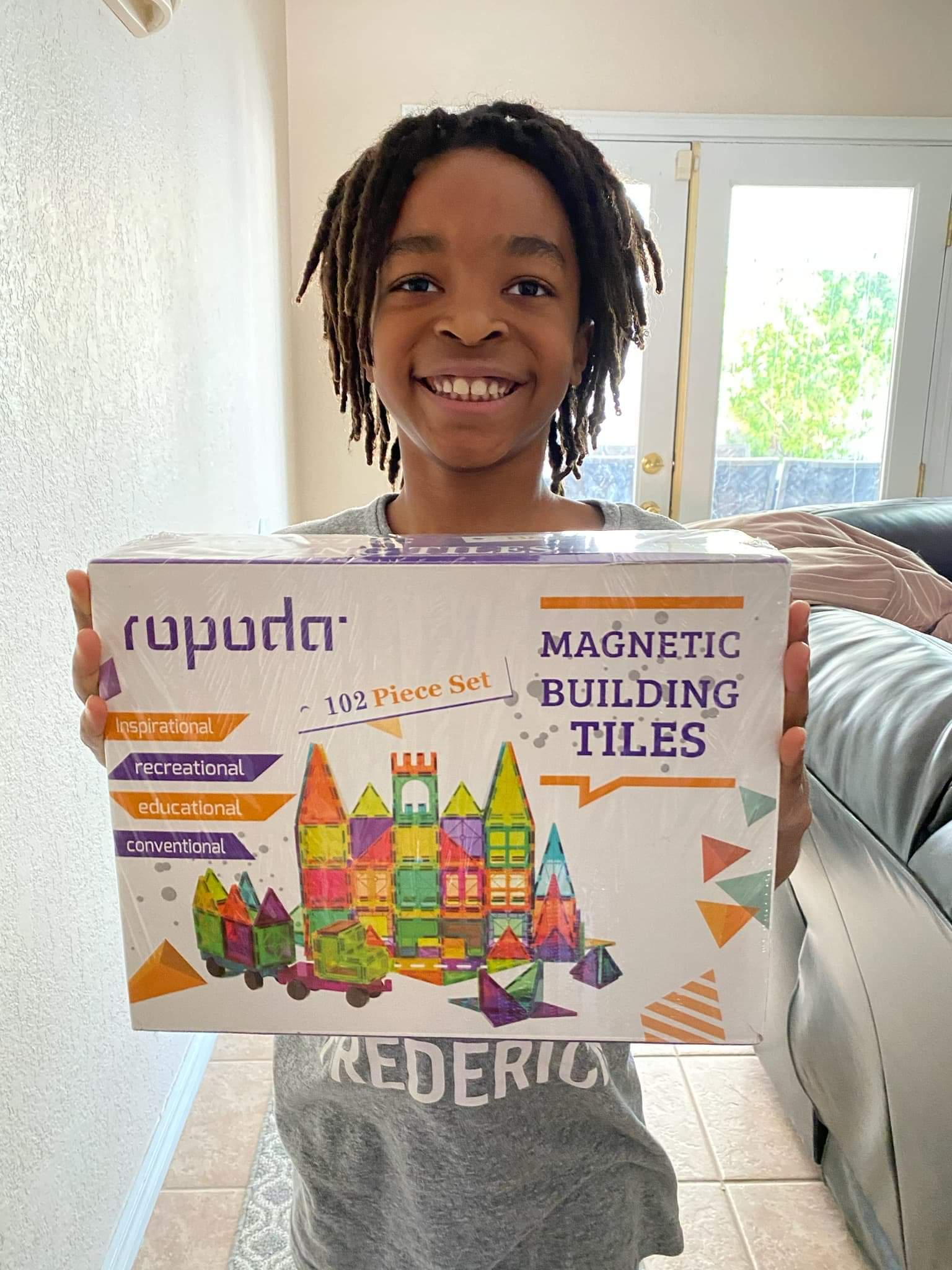 Las Vegas has been hit hard by COVID-19 from a medical and economic standpoint. According to the Las Vegas Convention and Visitors Authority, tourism generates around $58 billion annually for Southern Nevada while supplying nearly 370,000 jobs. That represents nearly 40 percent of the employment in Clark County. With tourism down because of the public health crisis, many Las Vegas businesses have furloughed employees and/or closed permanently.
Parents are out of work and kids are stuck at home isolated from their school and friends. Thanks to a donation from a major retailer both parents and children got some joy and entertainment. Good360 Community Redistribution Partner United Movement Organized Kindness (UMOK) distributed ropoda magnetic building tiles to 25 children in the greater Las Vegas area.
The charities that are part of UMOK's network represent causes dedicated to social justice and the protection of human rights.
The ropoda tiles allowed children to escape reality, use their imagination and strengthen their STEM (Science, Technology, Engineering, Mathematics) skills.
One parent said that the tiles were a godsend. Ruth is a housekeeper at a Las Vegas resort and one of the many employees laid off because of COVID-19. Currently, her source of income is unemployment which only covers the necessities. UMOK provided all three of Ruth's daughters with their own magnetic building tiles during this uncertain time.
Thanks to this donation not only did Ruth get a moment to herself but also was able to prepare dinner in peace!