26 May

Product Donation Alleviates Pressure for Pregnant Clients in Phoenix
Valleywise Health
Phoenix, AZ
www.valleywisehealth.org
Donations/Donor: CVS Health
Lives Impacted: 70+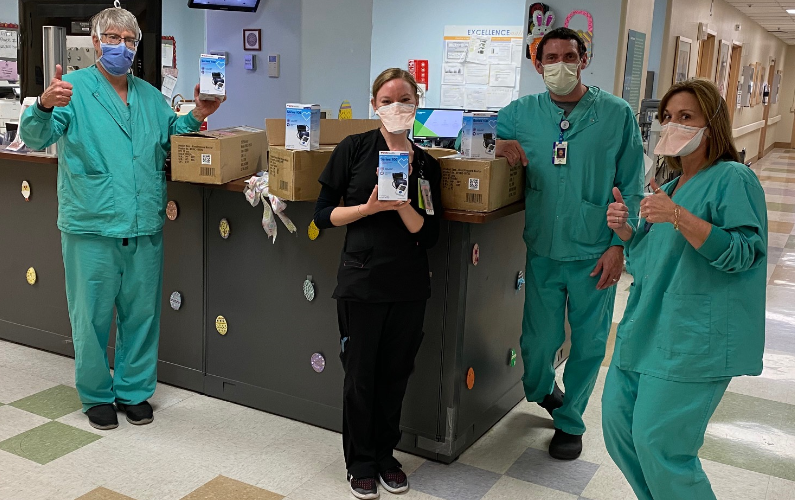 It is fair to say that pregnant women probably never thought they would be expecting during a public health crisis. However, for many women across the United States thisis the situation they find themselves in. With many medical professionals taking their practice online, pregnant individuals are faced with a dilemma. There are certain aspects of a prenatal appointment that can be done remotely but an important measurement requires the ability to take one's blood pressure. High blood pressure in pregnancy is an important diagnosis and indicator for preeclampsia, how the rest of a pregnancy is managed prior to delivery, the timing of delivery, risk of complications, and long-term maternal outcomes. Eclampsia is a severe progression of preeclampsia which may result in seizures.
Concerned about the wellbeing of their patients, Valleywise Health, Phoenix's only public teaching health system, reached out to Good360 inquiring about at-home blood pressure cuffs for pregnant clients.
Thanks to a generous donation from CVS Health, Good360 was able to provide Dual User Automatic Inflate Blood Pressure Monitors to the health system.
Jody* was the first patient to receive a cuff. Instead of going to the doctor's office to have her blood pressure checked (and increasing the risk of being exposed to COVID-19) and possibly staying the night in the hospital, Jody was treated virtually. She will continue to monitor her own blood pressure and have regular online appointments with her doctor.
Thanks to CVS Health for giving these women one less thing to worry about as they prepare to bring a child in the world during this unprecedented time.
*Name has been changed to protect the privacy of the individual.