18 Apr

PPE Products Help a Community Stay Safe

United Hands for Relief and Development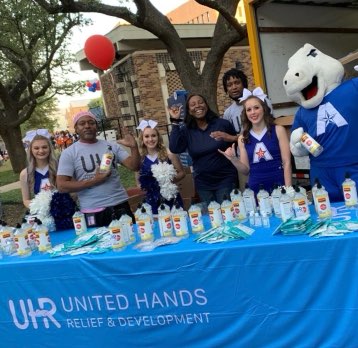 United Hands for Relief and Development (UHR) is a Good360 nonprofit partner that engages in humanitarian projects both locally and internationally to assist those in dire need of assistance. Since the beginning of the pandemic, Good360 has helped UHR keep its Community Resource Center fully stocked with pre-positioned products that will be readily available for people in need. In May of 2021, UHR distributed more than 250 PPE-filled backpacks to students and families in need throughout 18 school districts. Thanks to donations provided by Newell Brands, UHR helped parents and students equip themselves with PPE including hand sanitizer from Rubbermaid Commercial Products.
"After what we have all gone through over the past few years with seclusion and social distancing, it was heartwarming to see how happy and excited they were to be back among their classmates and friends," said Jamie Ba, UHR team member. "To help them return to society safely and to help reduce their anxiety by providing these materials makes everything worthwhile."
UHR has impacted more than 100,000 community members since the pandemic began.