25 Nov

Helpful Phrases To Use When Asking For Donations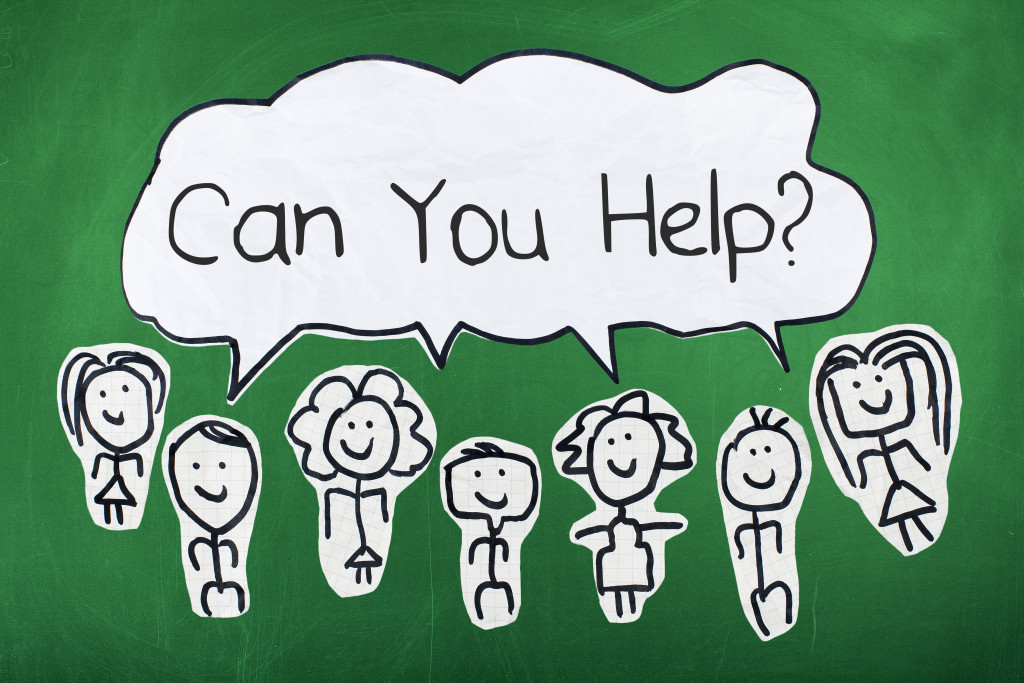 While most nonprofits secure their funding from donors who contribute small amounts on a consistent basis, every now and then a nonprofit has an opportunity to acquire sizable donations from local businesses, community foundations or high net-worth individual donors. Sometimes these groups, businesses or individuals can donate sizable monetary gifts—enough to properly address some nonprofits' financial concerns for an entire year or more. So, if you and your organization have a chance to meet with such a donor, it's important that you prepare what you're going to say in advance and follow these great suggestions from The Nonprofit Times.

First meeting
Firstly, when meeting with a prospective donor, make sure to highlight your organization's goals and relevant achievements. Point out that you have lofty goals in mind, but that you've also accomplished a great deal so far. Then feel free to highlight your financial situation: ideally, you don't want to go into too much detail, but you should point out that you use your money wisely, and that you only need a particular amount to accomplish something noteworthy.
How would you like to give?
Oftentimes, businesses and community foundations are open to giving, but they're not quite sure how to get started. Before the meeting, make sure to do your research to see how the donor has given in the past and what causes they like to support.  If you're meeting with a representative, give them a few options regarding how their company or organization could start "giving." For instance, while monetary donations are appreciated, there are other things—such as services, software and so on—that your organization could use to push forward and accomplish its goals.
We need X amount to accomplish this.
Your organization accomplishes a great deal, and your donors need to be aware of that. For instance, remember to highlight everything your organization has done recently that's notable. By doing this, you're pointing out that your nonprofit can accomplish a lot without any outside support. However, with a little extra help, your organization might be able to accomplish a particularly lofty task that requires certain resources that your organization simply doesn't have.
Here are the benefits if you contribute.
Businesses want to give back, but they also want to ensure that the company is portrayed in a positive way for its charitable efforts. For example, discuss all the various ways that your donor might benefit if they decide to support your organization—from positive PR to volunteer opportunities for employees, make sure to touch on every possible positive outcome.
An option for leveraged giving.
Another way to show prospective donors that you are good stewards of your finances and their donations is through Good360's Wishlist tool.  By creating a Good360 Wishlist for a specific campaign or event, the donor is able to leverage their gift by supplying the funding needed to get product donations delivered to your door.  Using this tool enable the donor to do more good and to have the transparency of exactly how their donation is being spent.
There are many ways you can court a donor and make an ask.  Always remember to do your research before meeting with the prospective donor, so that when you do have the opportunity to make an ask it is one that will work for your organization and for them.
---
[mk_social_networks twitter="https://twitter.com/richardbarney" linkedin="https://www.linkedin.com/in/rbarneyCauthType%3ANAME_SEARCH%2Cidx%3A1-2-2%2CtarId%3A1439387578036%2Ctas%3Arich"]
Richard Barney, Good360's EVP of Business Development, is responsible for working closely with corporate partners to create programs that help them do good, better. Richard brings years of business-to-business sales and leadership experience to the nonprofit world and is tasked with ensuring that corporate partners realize a strong ROI from their partnership with Good360.