30 Oct

Party City Gets Thousands Ready for Halloween!

Over the summer, Party City donated thousands of costumes to Good360 in preparation for the Halloween holiday and other events. The costumes were placed with nonprofits in our network who were able to put them in the hands of those who needed them most. Costumes are a luxury for many so this donation was greatly appreciated by all who received them. Thanks to Party City, so many communities are now ready for Halloween! Below, read the stories of some of these recipients. Happy Halloween!
---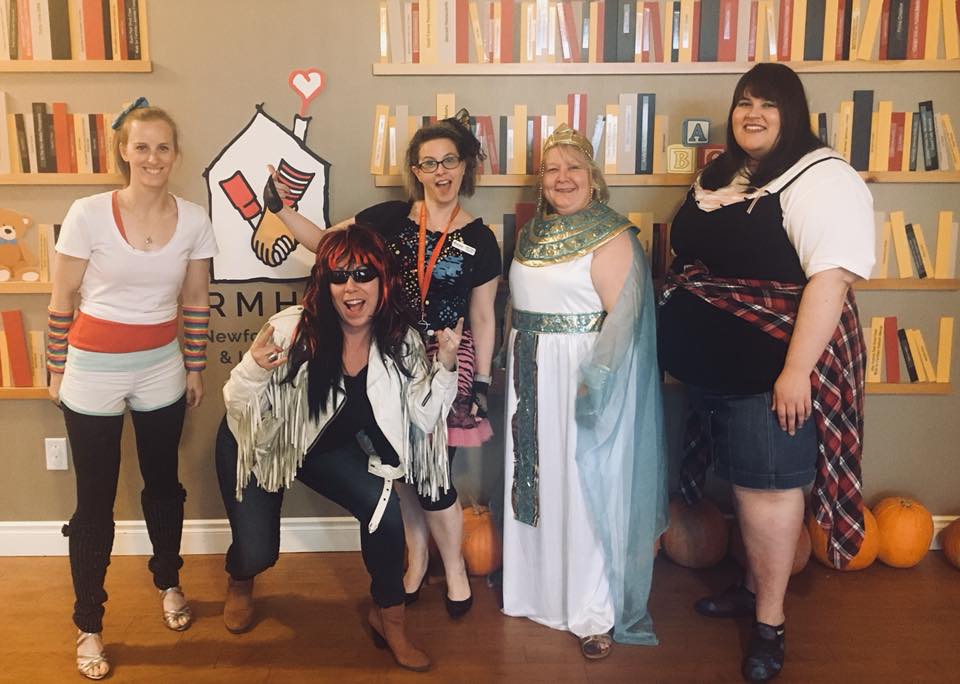 Ronald McDonald House Charities Newfoundland and Labrador
Lives Impacted: 25
Website: http://rmhcnl.ca/
At Ronald McDonald House, we hold special events like Dress Up Days and our week-long Halloween celebrations for sick children and their families. In July, RMHC held a Dress Up Day where each child got to pick a costume to keep, and everyone dressed up and played together in the toy room. Since it was such a huge hit, RMHC plans to do this a few times a year. In the last week of October, the costumes were used as part of our Halloween celebrations, with a different theme each day. During the week, children, volunteers, and staff were able to dress up in costume and participate in the Monster Day, Decade Day, Disney Day, and Witches Day. The children have been loving the costumes! Parents have told us that it lets their kids relax and play like any other child. With the donation from Party City, arranged by Good360, Ronald McDonald House can now have costumes to offer the children for the fun events that often happen throughout the year. The ability to offer family programs like the Special Day Celebrations Program, helps families maintain a sense of normalcy during what could be a very traumatic time. Just like home, it is important to us to provide the simple things that put some joy and normalcy back into the lives of RMHC families.
---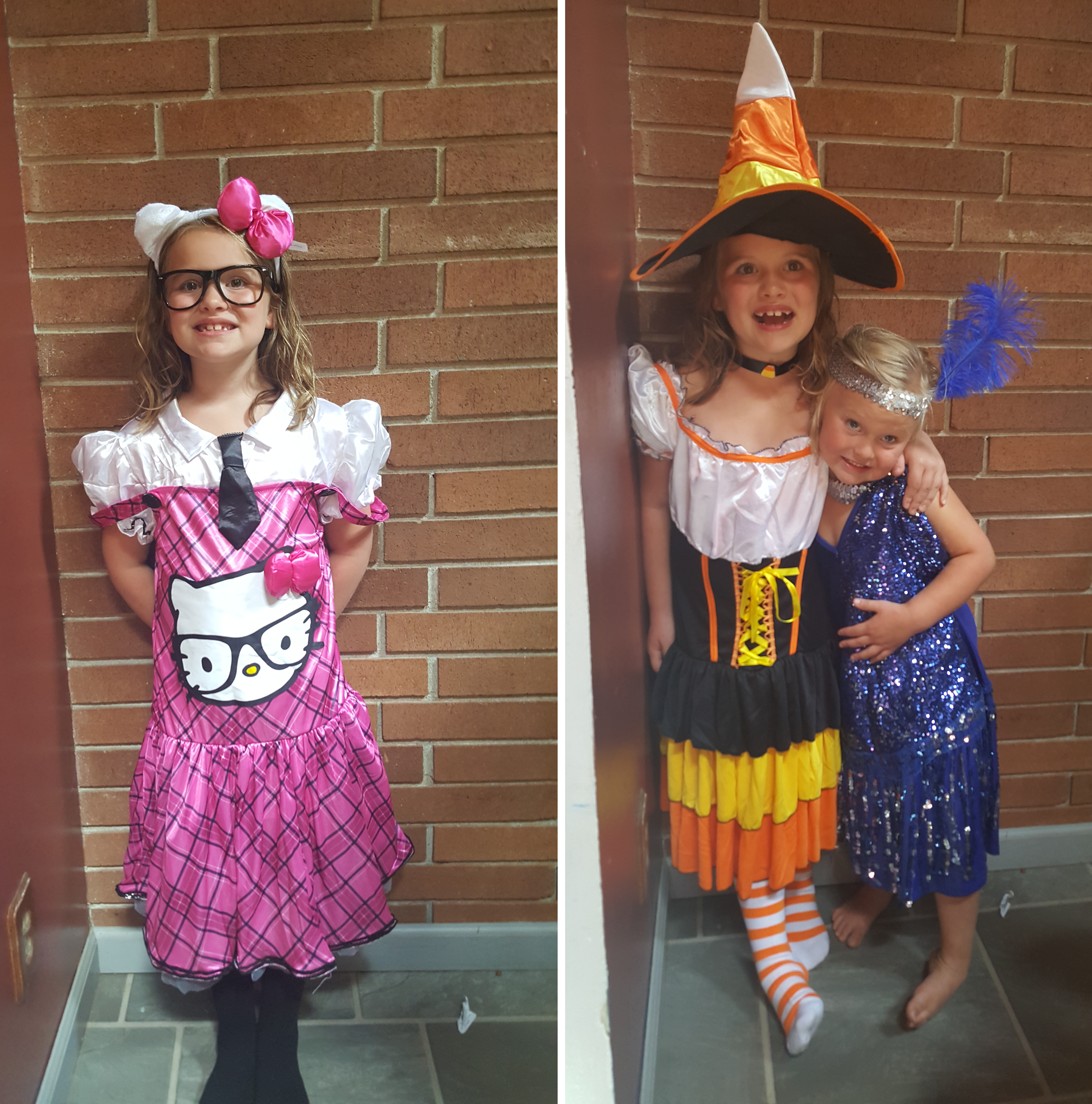 The Foster Parents Association of Washington State
Lives Impacted: 1,000+
Website: www.fpaws.org
We participated in an event called Ghost Train in Port Orchard, Washington that supports foster parents and children in our community. We were able to give away tons of Party City costumes to young children at this event. Families were so appreciative. Everyone kept saying, "Thank you Party City!" Many of the children ran to change into their new costumes as soon as they got them. Over 400 children received costumes at this event and we have been able to provide over 1,000 Party City costumes in total to foster children in need. Thank you Good360 and Party City for your part in giving these children such a good time.
---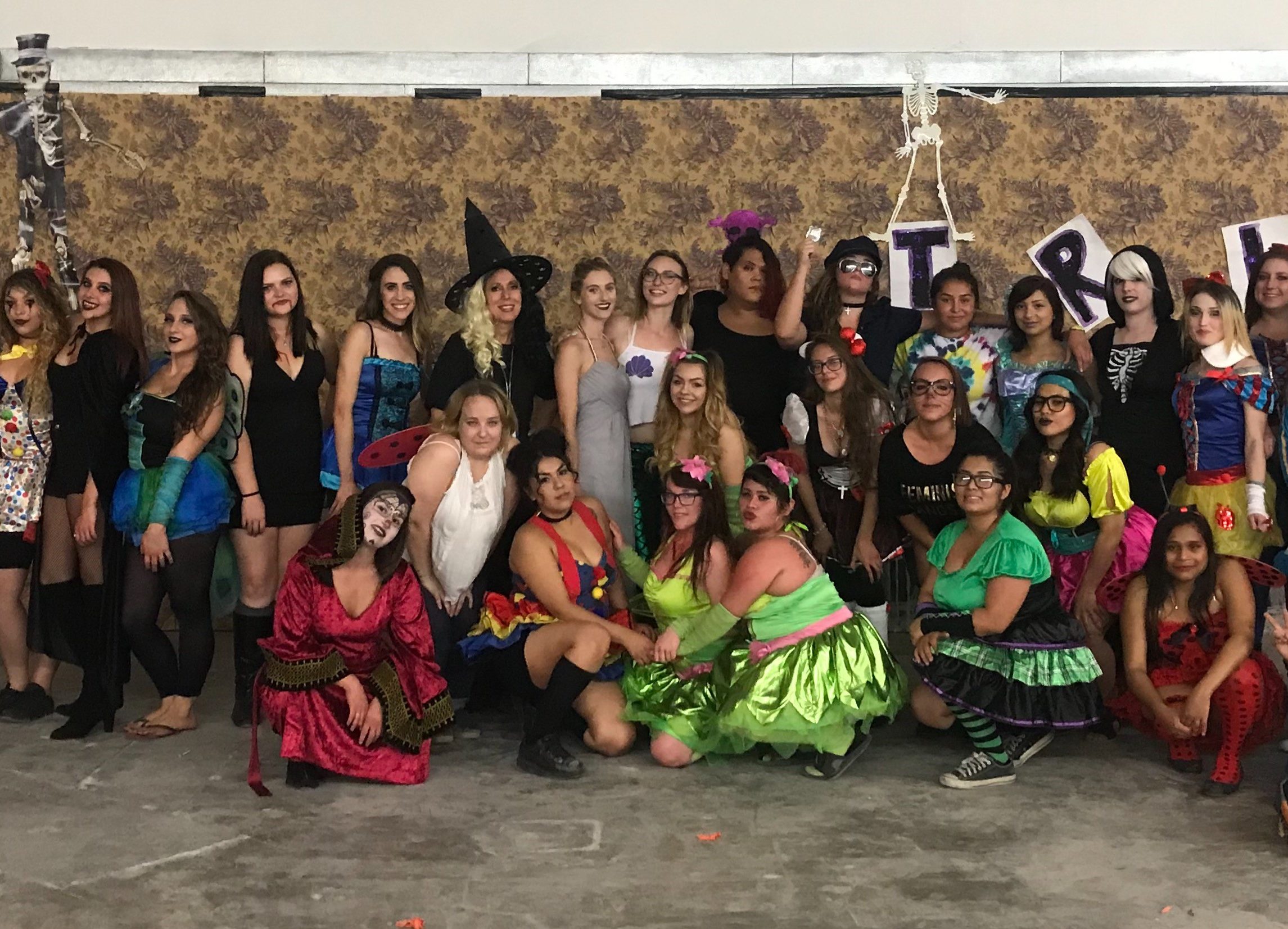 The Teen Project
Lives Impacted: 50
Website: www.theteenproject.com
At our home for at-risk youth, we threw a Halloween party which included a DJ, popcorn and cotton candy machine, photo booth, and sweets. We presented our girls with the donation of costumes from Party City and allowed them to pick one for themselves. They loved getting ready for the party in their costumes and using the face paint and accessories. Everyone was able to enjoy themselves and leave their worries behind, while creating new memories with one another. One of the girls had never worn a Halloween costume before. She felt a sense of freedom knowing that she could dress in her favorite costume and enjoy dancing with her friends. Thanks so much to Good360 and Party City for making our party a success!
---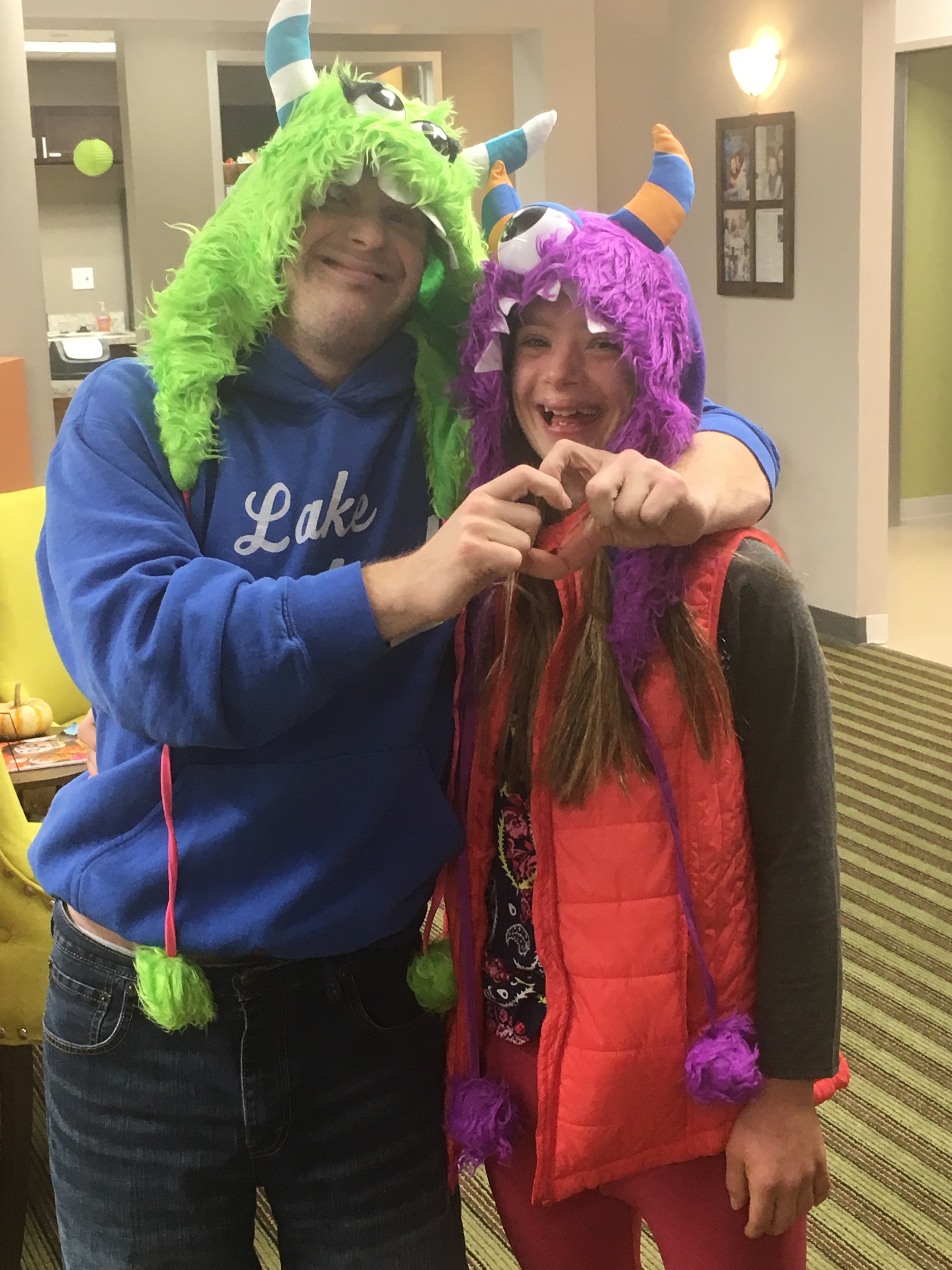 Down Syndrome Association of Northwest Indiana and Chicagoland
Lives Impacted: 500+
Website: www.dsaofnwi.org
We held a Fall Family Fest on October 8th for those with special needs and their families. Over 150 people stopped by to pick out a Halloween costume donated by Party City, decorate a pumpkin, make a craft, play some games, and have some fun! For those families that could not make it to the Fall Fest, we opened our costume store during our office hours so they could stop by and pick one out. Over 500 individuals with disabilities and their families benefitted from Party City's donation!
Thanks to Party City, the children and adults in our community were able to choose their costumes in plenty of time for the big day! Being able to take home a free, high quality costume made a huge impact on them. These families are faced with multiple medical bills and therapy appointments every week, so picking out a costume from a retail store is not a possibility for many of them. The Fall Fest was the perfect opportunity to allow these young people to feel included in the holiday fun, while allowing them to express themselves through their costumes!
---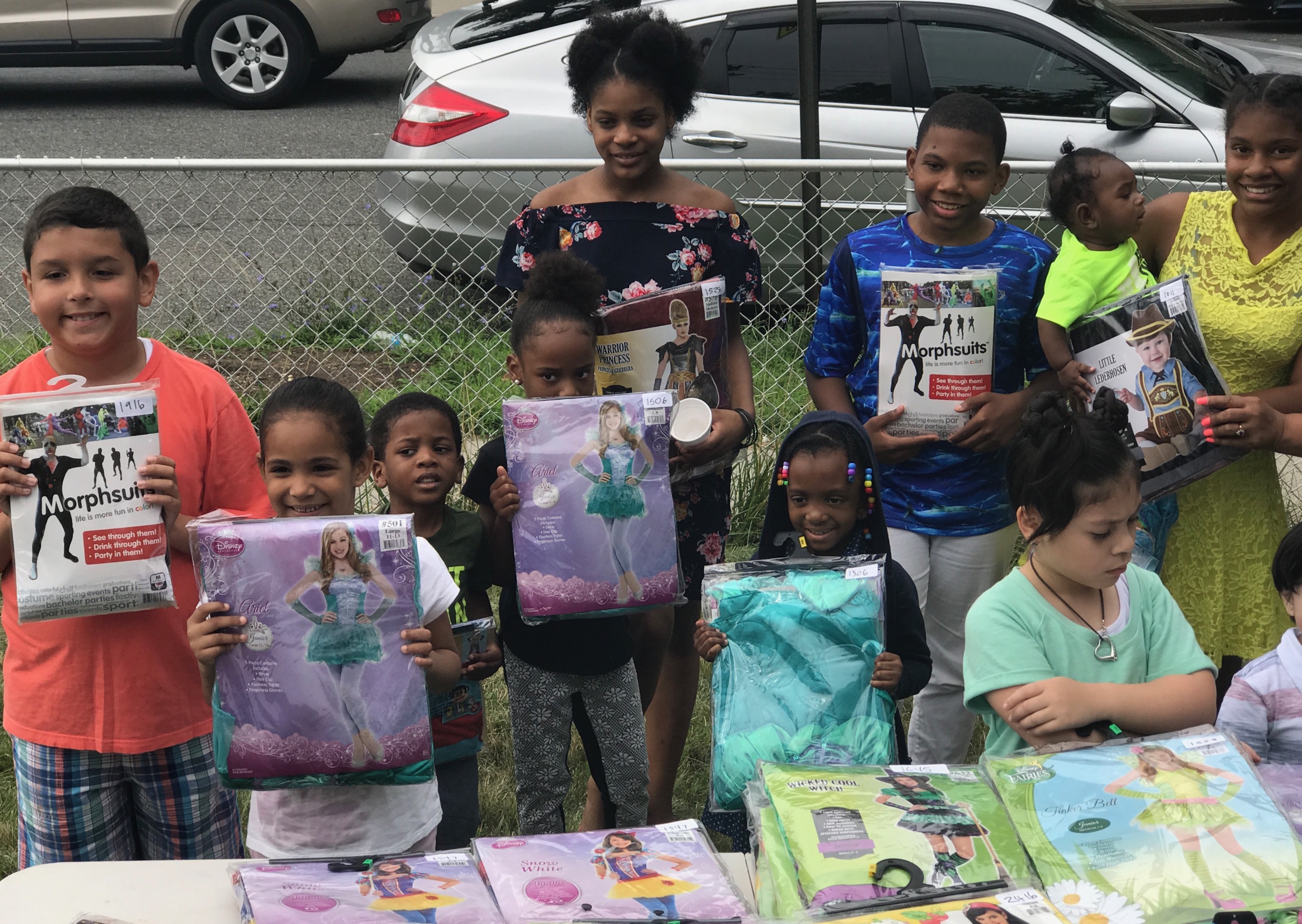 Fort Schuyler Presbyterian Church
Lives Impacted: 100+
Website: https://www.facebook.com/Fort-Schuyler-Presbyterian-Church-1471659409809483/
We received a donation of Party City costumes through Good360 and distributed them during our annual summer community picnic. This picnic allowed all types of individuals and families needing assistance to come and enjoy a wonderful afternoon. The theme for the picnic was Halloween in August. Everyone was so grateful for the costumes. The smiles were priceless! This donation enabled the community to prepare for Halloween early and reduce the inevitable stress trying to acquire a nice costume. This donation was so important to the families because many cannot afford to buy costumes for their children each year. A six-year-old girl, who couldn't wait to try her costume on, kept thanking us saying, "I'm so happy to have a costume for Halloween. I've had the same one for the last two years."
---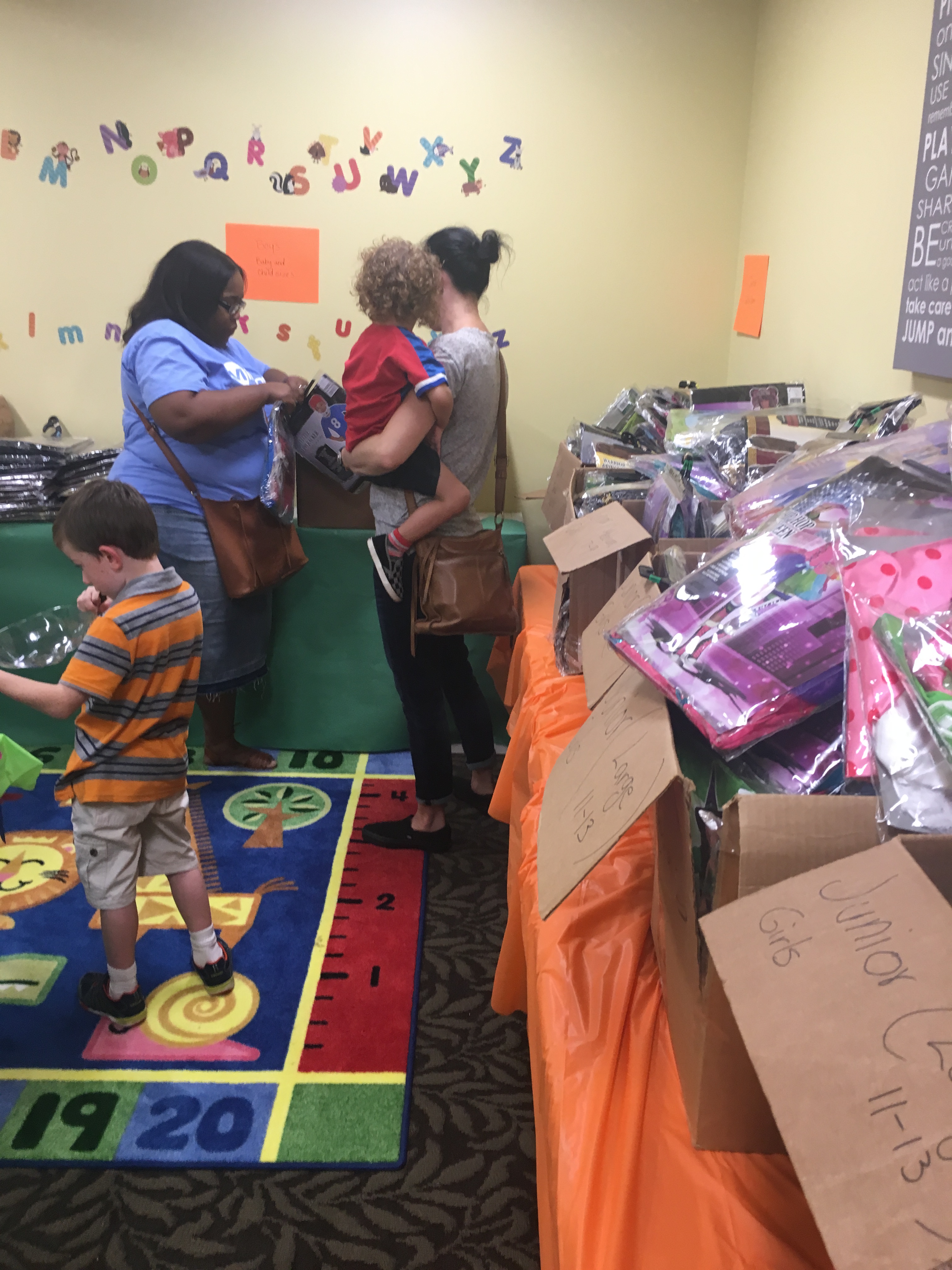 Jimmy Poole Sr. Foundation
Lives Impacted: 300
Website: https://www.facebook.com/feedinghouston/
Through Good360, we were able to provide 300 underprivileged children with brand new Halloween costumes from Party City. These children would have gone without a costume this year if it had not been for this donation. Families in our community often struggle to even keep water and electricity on in their homes, so an item like a costume is considered a luxury for them. We had a young girl come into our facility with her grandmother. She explained to us how for the past two years she had attended a local community Halloween event with a paper bag as her costume. She was so embarrassed that she was not going to attend this year. The joy in her heart when she received the gift of a costume was worth more than any words could describe.
This donation give these kids a great gift – a chance to be a kid and to enjoy a fun holiday with others