06 Feb

One Grainger Donation Helps in Tons of Ways!

DONATION: GRAINGER PRODUCTS

LIVES IMPACTED: 500+

Agape Distribution was founded in 1996 in Sidney, OH. As a collaboration with other non-profits, Agape Distribution opened a store for these agencies. Our warehouse serves over 17,000 individuals annually. New goods and supplies are donated to Agape Distribution from generous donors such as Grainger. Once in our warehouse, organizations may browse the donations and take the items that meet the needs of those they serve. This saves the organizations a great deal of money and allows them to put more funds towards increasing their outreach and impact in the community.

We have received a lot of positive feedback about the donation from Grainger. This donation went to several small organizations and made a big impact on them. The comments we have gotten from these organizations are wonderful and have showed us just how much these products have helped in so many different communities.

Joint Vocational School This vocational school which offers job training for a variety of careers received nuts, bolts, fasteners, nails, washers, brackets and so much more. These items were put to good use in the organization's training center. The nonprofit realized the value of the items and expressed their thanks to Grainger, calling them a company investing in America's future.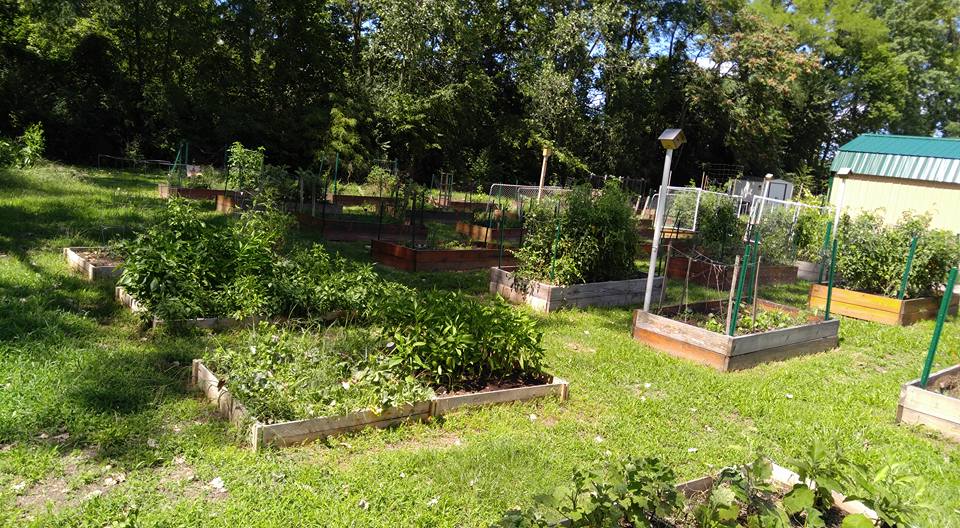 The People's Garden The People's Garden is a local community garden. Thanks to Grainger, they were able to receive many of the hand tools necessary to nourish the growth of the plants and flowers. They also received a small outdoor shed for storing the tools they need. Local families, seniors, and low income individuals can come to the shed and use any of the tools that they may need for their own gardening purposes. Thanks to Grainger hangers, everything is neat and organized for them to browse through.
The YMCA The local YMCA received several cleaning products from Grainger. They operate a multi-use facility which has a need for constant cleaning, polishing, and freshening. They said they items they received, such as floor stripper, wax and air fresheners, have been just what they needed with their tight finances.
Food Pantry A local food pantry received five utility carts from Grainger. The pantry serves 85 families daily which means they are constantly replenishing their stock. Before the donation, the volunteers had to lift heavy items and deal with constant back strain. With these carts, the volunteer stockers can roll the items around with ease and transfer them to the shelves without fear of hurting their backs.
 Women's Shelter An ever expanding women's shelter for single mothers received a donation of power tools that they put to use right away. The women needed tools to repair various things around the shelter. They said, "Our tools were just worn out, actually they were not very good ones. The tools we got from you were great and heavy duty. They fit the bill. These won't wear out for a long time. Thank so much!"
Horse Ranch Finally, a nonprofit horse ranch received a donation of motors, fans, and shovels from Grainger. This ranch, which provides horseback riding and camps for handicapped children, were thrilled to receive the new products. They said, "We have 86 horses, raise our own hay, farm the land, ranch and generally do it all! The motors we got were important to keep our 60 inch fans running. The new industrial fans keep our barn cool and the shovels, well, we have a lot of manure to move!"
As you can see, the Grainger donation has helped hundreds of different people in a variety of ways! These testimonials are only a portion of the wonderful feedback we have received. Here at Agape, we have put part of the donation to good use as well. We are so thankful for the ladders, mop buckets, trash cans, gloves, and shelving that we received. For a large food pantry like us, these items are essential to daily operations. They were in great condition and worked perfectly for our needs. Grainger has been a God send for us. We thank you Good360 and Grainger for your donation.
Website: http://agapedistribution.org/