21 Oct

Oakley Apparel Gives Confidence to Those in Need

Streetside Shower
As of January 2020, Texas had an estimated 27,000 residents experiencing homelessness.  Access to food, clothing, and even a private restroom to wash up can be challenging for people going through a rough time. Good360 partner, Streetside Shower, empathizes with this dilemma and strives to help restore human empathy in the form of a hot shower and personal care.
Good hygiene and clean clothes can help homeless individuals have the confidence to pursue jobs and other opportunities to better their lives. Having access to a proper wardrobe can be challenging for people who have to prioritize finding shelter.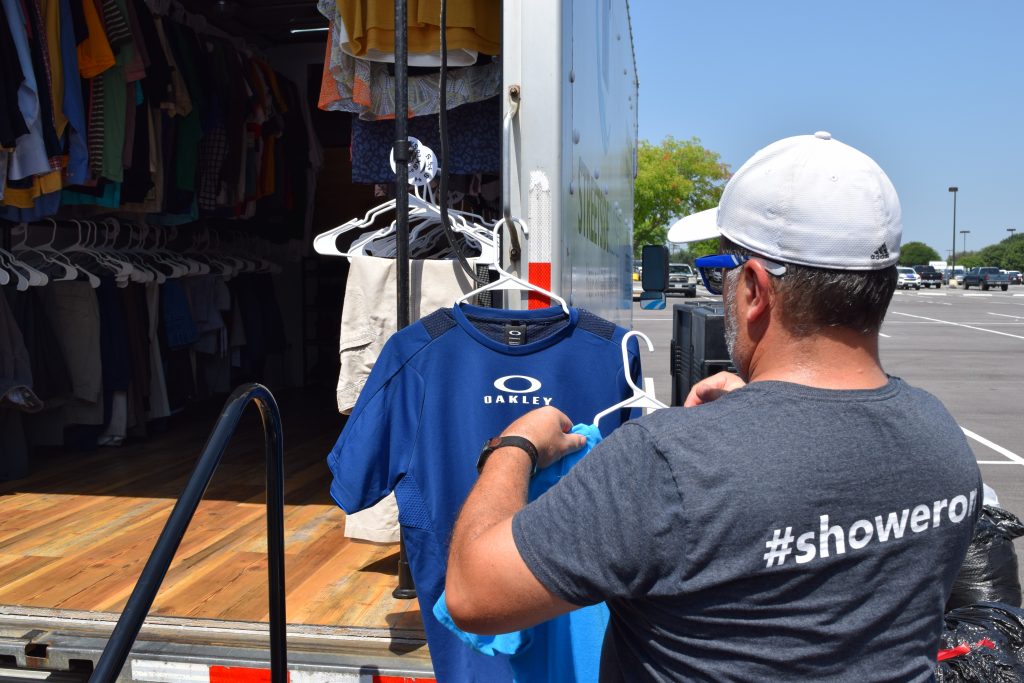 "Seeing our guests countenance change because they put on a fresh, new clean shirt is the dignity we are trying to restore," said Lance Olinski, Streetside Shower founder. "Being able to provide clean clothes for them is just incredible."
The shirts, pants, and shoes contributed by Oakley have donation recipients leaving the Streetside Shower box car feeling refreshed after bathing and prepared to make the moves necessary to reach their personal goals.